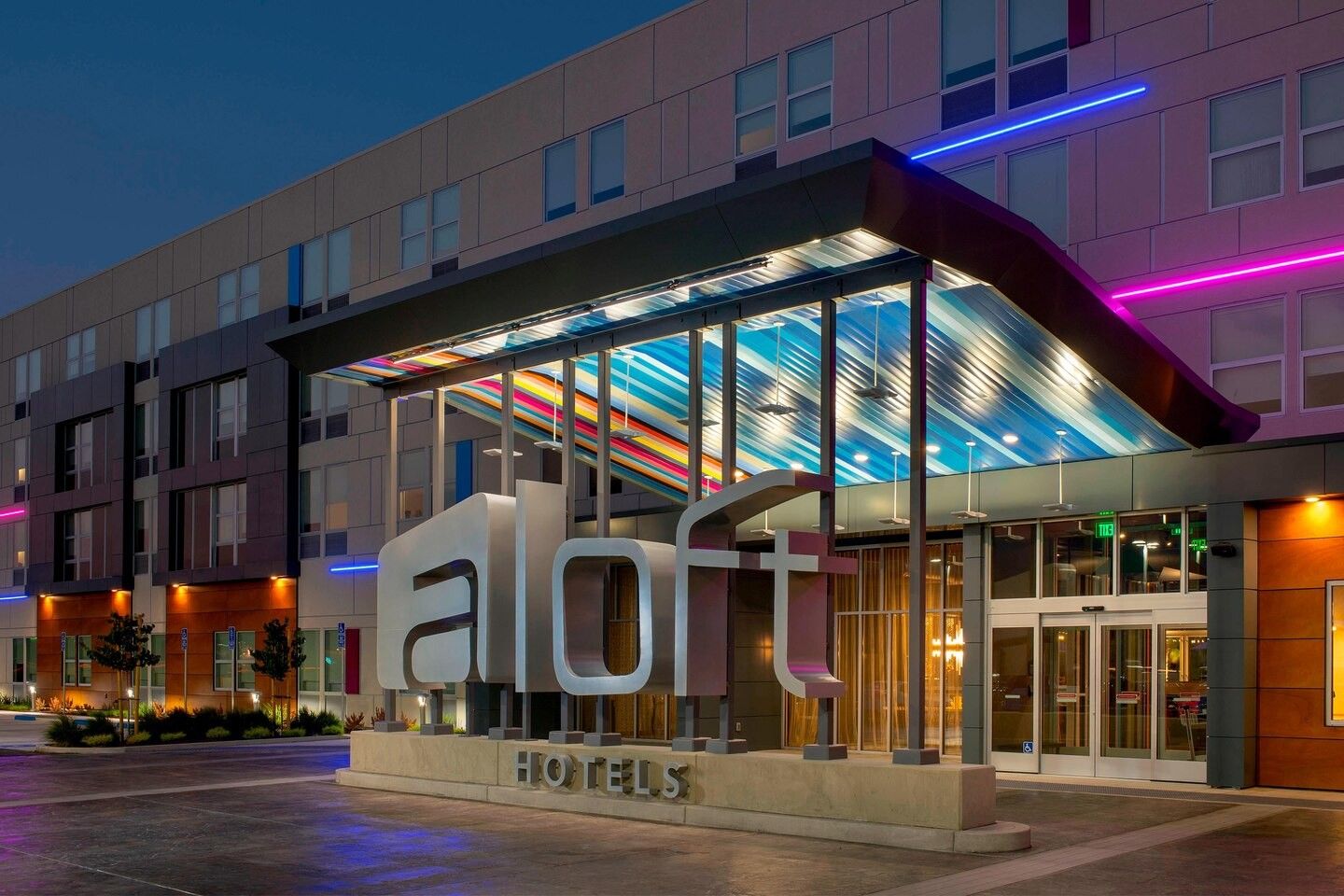 The Aloft Chattanooga Hamilton Place is now open in Chattanooga, Tennessee. It is owned by Vision Hospitality Group led by Mitch Patel as president and CEO.
The 135-room Aloft by Marriott is the first hotel under the brand to open in Chattanooga. It is near the Tennessee Aquarium, Hunter Museum of American Art, Rock City and Ruby Falls. Each guest room has 9-foot ceilings, and the hotel has the area's first rooftop bar and lounge.
Vision Hospitality, also based in Chattanooga, developed the hotel along with CBL Properties.
"Experiences are the new commodity, and Aloft Hotels get that," Patel said. "The brand incorporates technology, design and culture to set it apart from the traditional hotel, and we look forward to bringing this new experience to our hometown of Chattanooga. We value our long-standing relationship with CBL Properties, as well as the opportunity to be a part of this special redevelopment at Hamilton Place. Our connection to the community and commitment to its success are significant, and we are excited to open this hotel as part of this area's transformation."
Stephen Lebovitz, CEO of CBL Properties, said the hotel is part of the Hamilton Place Sears redevelopment project.
"We are actively executing our vision to transform our properties into suburban town centers that offer visitors a variety of experiences," Lebovitz said. "The addition of Aloft by Marriott complements the broader Hamilton Place redevelopment plans, which include the addition of The Cheesecake Factory, Dave & Busters as well as class 'A' office space, additional dining options and new retail."
Last week, Vision Hospitality's recently opened Kinley Chattanooga Southside boutique hotel, also in Chattanooga, announced a new partnership with the city's new social club Common House. It provides a day pass to Common House's co-working and event spaces, pool, gym, restaurants and other facilities.