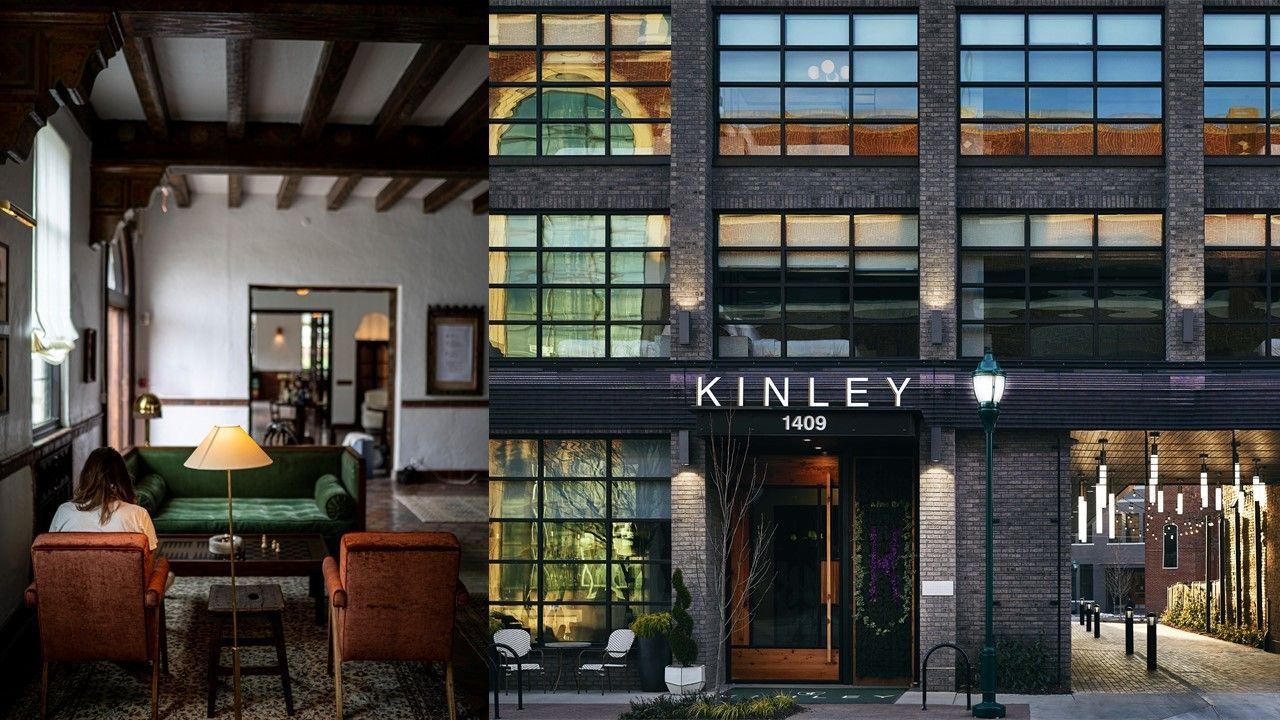 THE RECENTLY OPENED Kinley Chattanooga Southside boutique hotel in Chattanooga, Tennessee, is offering a "co-work + play" package for guests by partnering with the city's new social club Common House. It provides a day pass to Common House's co-working and event spaces, pool, gym, restaurants and other facilities.
Opened on March 4, the 64-room Kinley, owned by Vision Hospitality Group under president and CEO Mitch Patel and managed by Humanist Hospitality, focuses on adventures and experiences built within the city of Chattanooga. Located in the city's arts and entertainment district, the hotel is near the Tennessee Aquarium and Rock City.
The new partnership will give the hotel's guest additional options for their experiencing the local culture, said Lynn Mucciano, vice president of sales and marketing for Humanist Hospitality.
"We are thrilled to partner with Common House, a social club that will allow our guests to have a place to work, eat, relax and workout while enjoying an authentic Chattanooga experience. Travelers are in search of unique and adventurous experiences, but are also in need of a productive workspace, and this partnership allows for just that," Mucciano said.
Originally built in 1929, Common House Chattanooga was formerly an industrial YMCA. The building has stood vacant since 1984, but since then the building has been restored to its original condition, featuring an original stucco façade with a mid-century modern-inspired interior, and reclaimed wooden details throughout.
"We've worked hard to create unique spaces for people to come together over food, drink, and experiences," said Derek Sieg, co-founder and chief creative officer of Common House.
"Our mission is to create connection, and we're excited to partner with Kinley and share the full Common House experience with those who are visiting the area. We hope Common House adds value to Kinley's guests during their time in Chattanooga and gives them a reason to return soon."
The Kinley also features art curated by all local, female artists and incorporates designs inspired by local makers throughout the lobby and guest rooms to represent the region's natural landscapes.