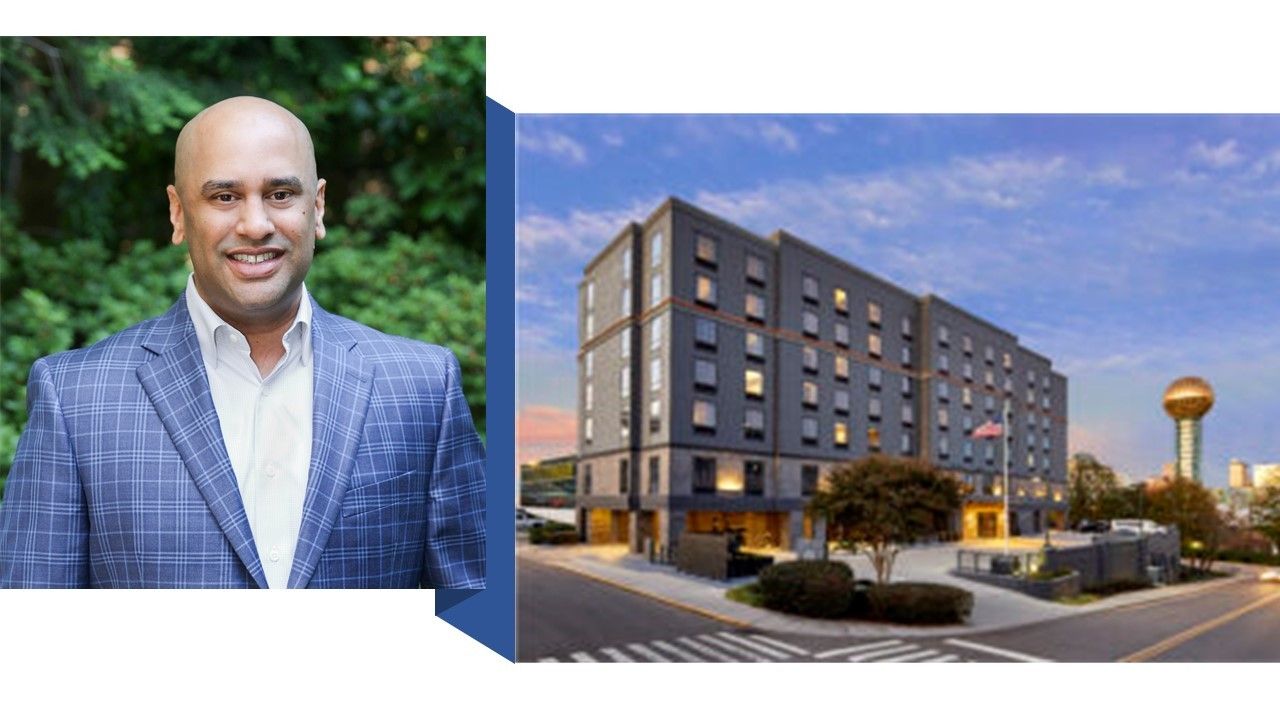 PEACHTREE HOTEL GROUP (PHG) of Atlanta has received a 2020 Hilton Legacy Award for North America Conversion for its Cumberland House Knoxville in Knoxville, Tennessee, part of the Tapestry Collection by Hilton. Hilton International gives the awards to owners and developers who advance brand standards.
"We are honored to be recognized for this award and grateful for our partnership with Hilton," said Mitul Patel, PHG's managing principal and chief operating officer, in a statement. "This also speaks to the rationale to reposition this hotel to offer our guests an authentic sense of place, gracious hospitality, and enriching experiences that capture the heart of this great city and exudes the unique qualities of Tapestry Collection by Hilton."
PHG completed a $12 million renovation of the Cumberland House in 2020, according to KnoxNews.com. The 130-room hotel, originally a Four Points by Sheraton, has been completely transformed, general manager Tedra George told KnoxNews.
"There's not a single thing that remains from the previous (hotel)," George said.
George said being part of the Tapestry Collection, Hilton's soft brand of individual boutique hotels, gives them a lot of leeway in design.
"We have so much freedom in our creativity that at any point we can introduce something new and it's not going to be frowned upon," George said,
George told KnoxNews that the hotel's use of antique sewing machines and art pieces incorporating thread, buttons and scissors is a tribute to Knoxville's textile industry.
"We wanted to create a moody atmosphere, and put this modern, also kind of vintage spin on it to tie into the history and then present day," he said.
In the fourth quarter of last year, PHG's affiliate Stonehill obtained a Commercial Property Assessed Clean Energy loan for another Tapestry Collection hotel the company owns, the 174-Room Suncoast Hotel in Anaheim, California.