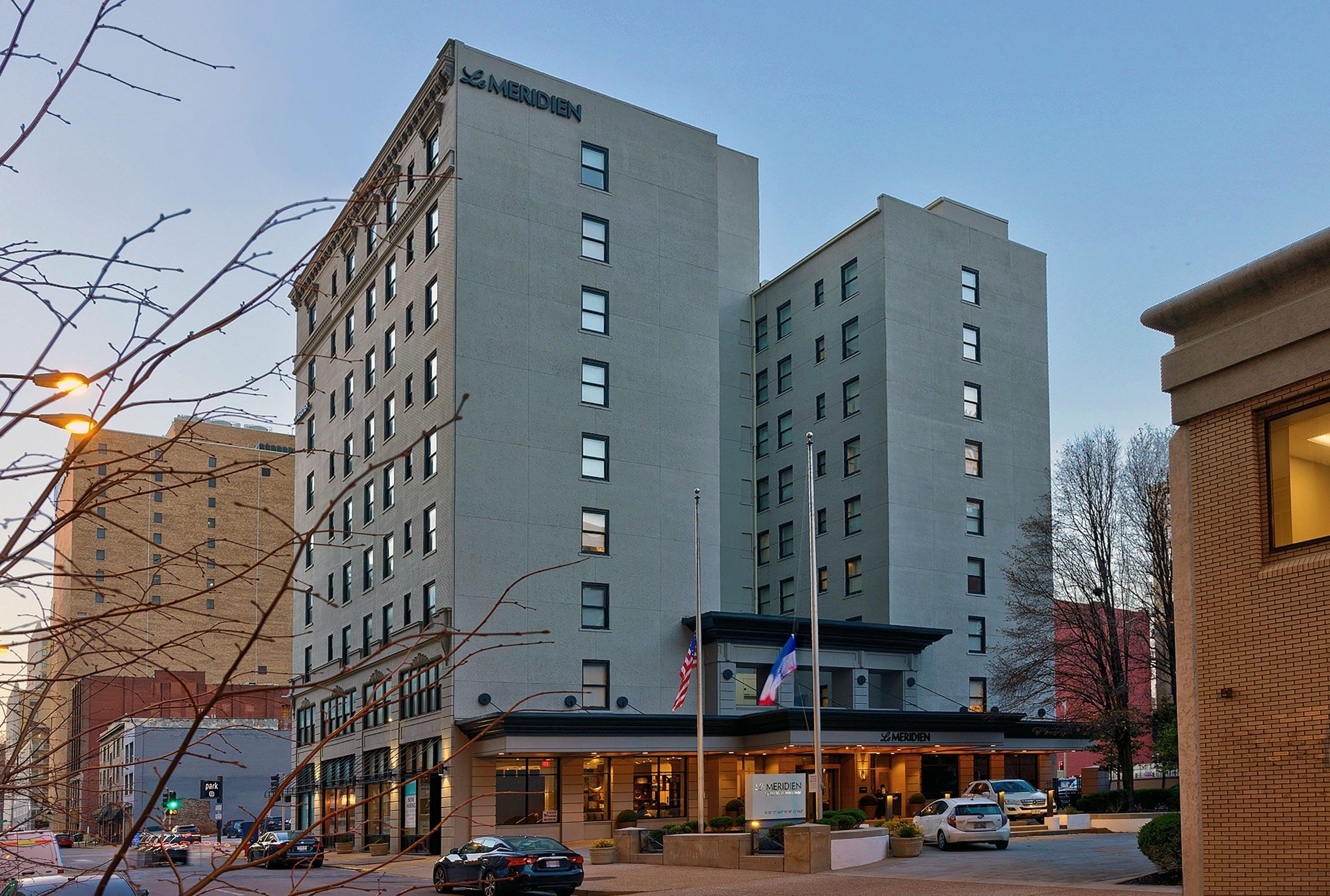 The Le Meridien St. Louis Downtown in St. Louis is open. It was developed by Hawkeye Hotels, led by Ravi Patel as president, and Paris-based Le Méridien Hotels & Resorts.
The 96-room hotel was converted from the Hotel Majestic, located in a building built in 1913, one of the city's oldest landmarks listed on the National Register of Historic Places. It is near the Dome at America's Center, America's Center Convention Complex, Busch Stadium, Gateway Arch National Park, Citygarden Sculpture Park, City Museum and Stifel Theater. Other nearby landmarks include the Gateway Arch, the Civil Courts Building and St. Louis City Hall.
Hotel amenities include a fitness center, 1,210 square feet of meeting and event space, American blended with French Creole and Cajun cuisine restaurant Prime 55 Restaurant & Lounge and gelato stand Le Scoop by Le Méridien. Hawkeye will operate the hotel.
Le Méridien fits in with St. Louis's history as the former "Paris of the West," according to Om Patel, Hawkeye's vice president of development.
"To watch the deep history of this hotel and the French heritage of St. Louis come to life through an unprecedented rehabilitation has been truly special," Patel said. "It has been important to our team to honor the hotel's unique history while also incorporating the mid-century modern design that is signature to Le Méridien. We can't wait for guests to experience that combination of modernized amenities with timeless elegance."
A grand opening for the hotel was held May 5 and St. Louis Mayor Tishuara Jones attended.
In September, Hawkeye opened the Holiday Inn Erie in Erie, Pennsylvania.
Founded in 1982 with one roadside hotel in Mena, Arkansas, Hawkeye Hotels has become one of the fastest-growing hospitality companies in the US. The firm, which employs more than 1,000 staff, owns and operates over 60 hotels across the country, with additional properties under development.