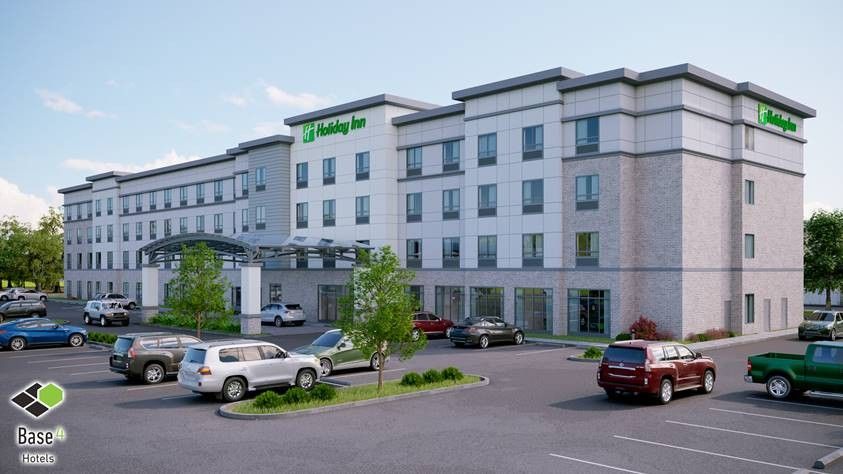 The Holiday Inn Erie in Erie, Pennsylvania, is now open. It is owned by Hawkeye Hotels of Holiday Inn Erie, Pennsylvania. It is owned by Hawkeye Hotels led by Ravi Patel as president.
This is Hawkeye Hotels' second property in Pennsylvania.
The 150-room hotel has a large meeting space, work space, a 24-7 fitness center and an indoor pool. It is 9 miles from the Erie airport, Holiday Inn Erie is near to Millcreek Mall Complex. Erie Zoo, Waldameer Water World, Splash Pad water park, Asbury Woods and the Erie Maritime Museum are located near the property, the company said.
"As we open Holiday Inn Erie, we honor the hard work of our team over many months — the deliberate planning, collaboration with the community, and careful execution — particularly during a nationwide pandemic," said Om Patel of Hawkeye Hotels. "It has been rewarding to collaborate with local business and government to provide this type of community asset, which supports Erie's local economy in many ways beyond tourism."
According to the statement, the new hotel adheres to the IHG "Way of Clean" cleaning standards and procedures.
"We are excited to welcome the new Holiday Inn Erie to the area. They are a shining representation of Erie's tourism product expansion, providing a well-known brand option to the traveling public," said John Oliver, President and CEO, VisitErie. "We applaud the efforts of the Holiday Inn Erie for their commitment to Erie
Last month, Hawkeye's Hotel Chauncey in Iowa City joined the Tapestry Collection by Hilton.
Founded in 1982 with one roadside hotel in Mena, Arkansas, Hawkeye Hotels has become one of the fastest-growing hospitality companies in the US. The firm, which employs more than 1,000 staff, owns and operates over 60 hotels across the country, with additional properties under development.