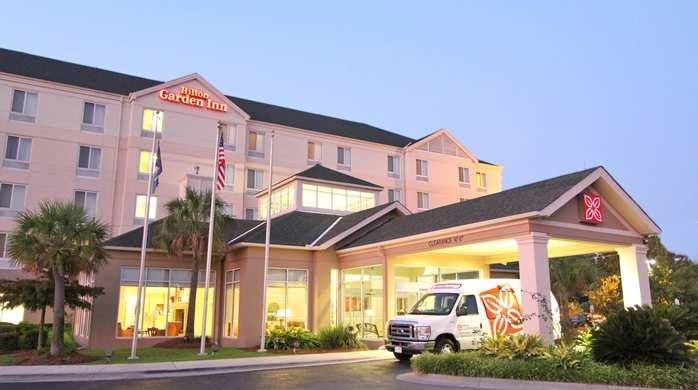 Deal with Carey Watermark Investors gives Hawkeye foothold in new markets
LAST MONTH, HAWKEYE Hotels invested in its home state when it acquired a Holiday Inn Express in Cedar Rapids, Iowa. This week, the hotel development company took its expansion plans south, announcing its acquisition of three hotels from Carey Watermark Investors, a lodging REIT.
Hawkeye Hotels of Iowa City closed on the purchase of the 369-room portfolio – Hilton Garden Inn in Baton Rouge, the Hampton Inn Birmingham-Colonnade in Alabama and the Hampton Inn & Suites in the Dallas Fort Worth metropolitan area. The company declined to reveal the purchase price.
The deal marks the firm's fourth acquisition of 2017 and second major recent portfolio acquisition, after an acquisition of seven hotels from GE Capital last year.
"The Carey Watermark portfolio acquisition will play a significant role in our growth strategy for 2017, as we look to swiftly expand across the county with a mix of portfolio acquisitions and new development deals," said Ravi Patel, president of Hawkeye Hotels. "Not only are these properties a fit for our value-add criteria, they are also in dynamic markets expected to flourish in the coming years."
"Our company has been eager to expand in Dallas Fort Worth and other markets in the South," said Raj Patel, chief development officer of Hawkeye Hotels. "Our research shows a steady uptick in population growth and business development in this area. With so much economic activity in the region, we can help by creating more high-quality hotel options for individuals traveling there for business or leisure."
Hawkeye owns a number of hotels in Texas, but the deal places it in Louisiana and Alabama for the first time.
The company plans a major renovation of the Baton Rouge property, built in 2004.
In January, Hawkeye acquired the Holiday Inn Express North in Cedar Rapids. The 83-room hotel underwent a $1.5 million renovation last spring.
Hawkeye Hotels now owns and operates more than 50 hotels across 18 states, including 14 hotels in Iowa. The company has averaged one transaction per month over the past two years.