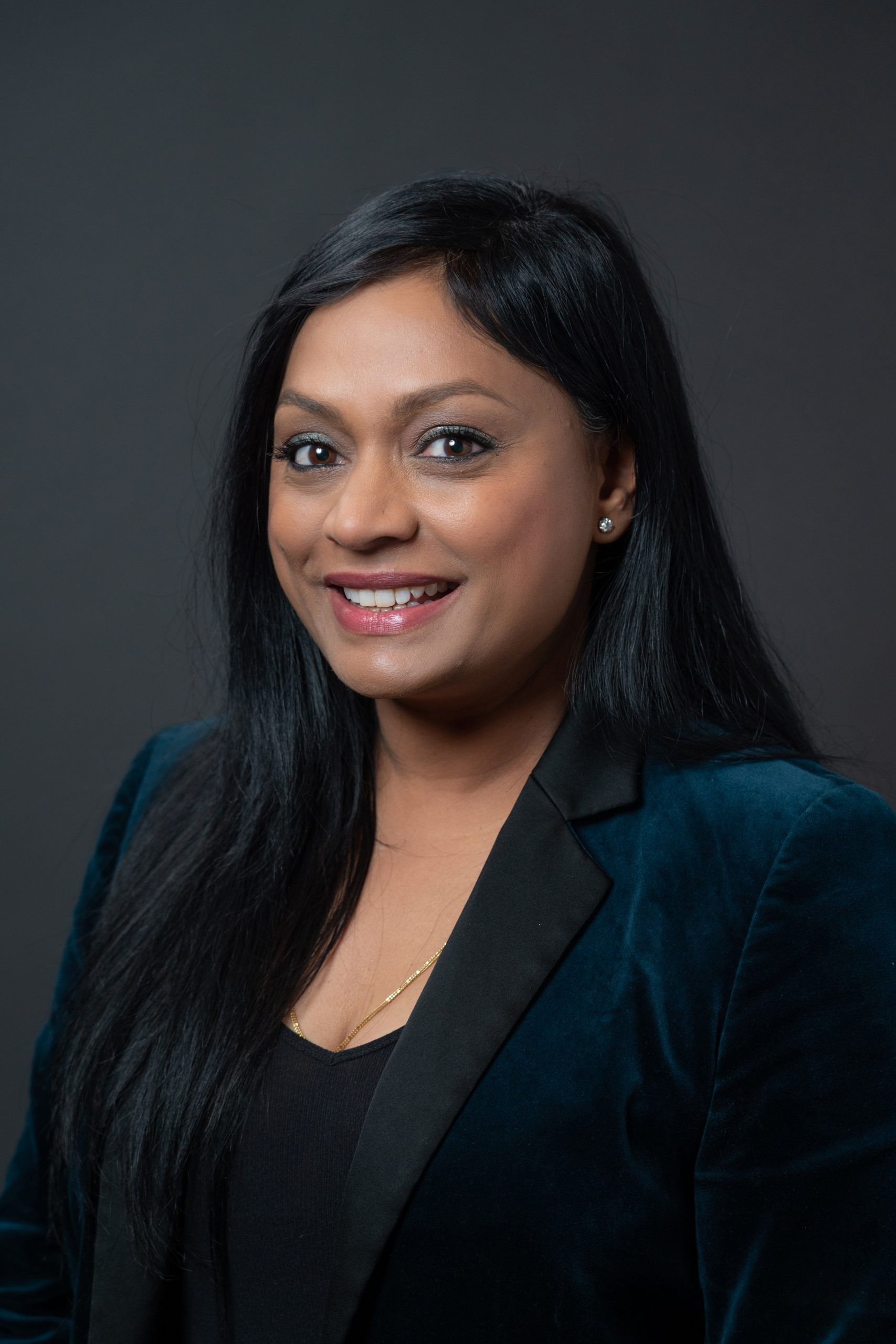 The history of Jyoti Sarolia's family imbues her life. It's the story many immigrants know of coming to America and making a new life. Her regard for that achievement is reflected in the name of her Temecula, California-based company, Ellis Hospitality Group.
Part of her family tale even made its way to the Smithsonian Museum.
But today, Sarolia, as chief operating officer, is helping Ellis Hospitality move into the future using new technology. It's a future she's making for her daughter, and a story she hopes resonates with other women in every profession.
Where it all began
Sarolia's family established its foothold in the U.S. in 1952 when her paternal grandfather's brothers, Dhayabhai Patel and Shantibhai Patel, immigrated to this country. Like thousands of others, their first stop was the immigration inspection station on Ellis Island in New York.
That inspired the name of Sarolia's new company.
"I felt it was only appropriate to name it after the first chapter of our story, which set the foundation for many generations to come," Sarolia said.
The brothers worked odd jobs until 1958, when they leased their first hotel, the Alder Hotel in San Francisco. They later purchased it. An exterior sign showing nightly rates from the Alder that ended up in the Smithsonian in 2015 for a special exhibit on Indian Americans.
When Sarolia's parents, Ramanbhai and Savita Patel, moved to the U.S. in 1967, Dhayabhai and Shantibhai helped them adjust and brought them into the family business.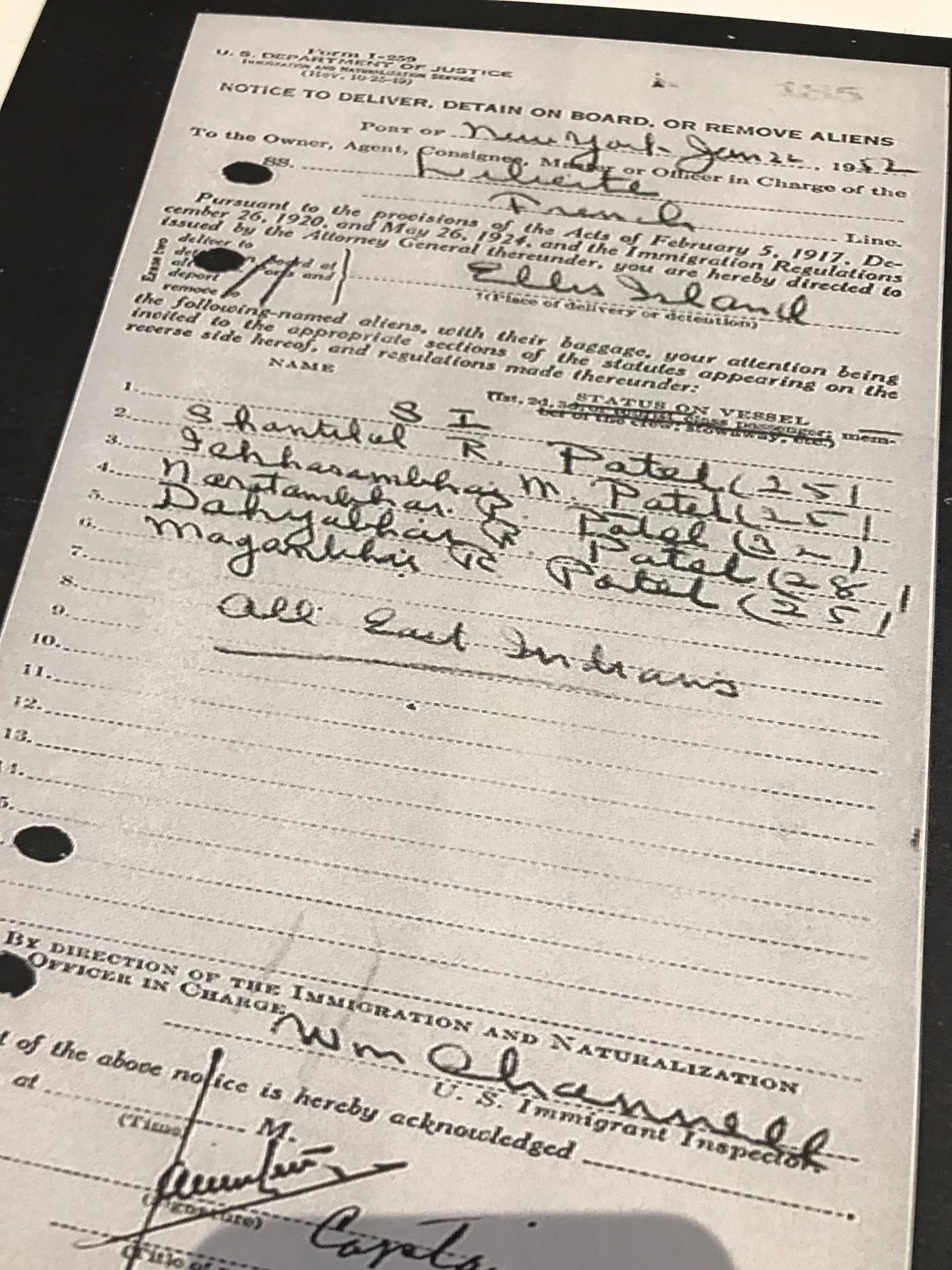 That business had grown to 18 hotels by 1981, nearly 30 years after their start at the Alder.
"My family has never forgotten this accomplishment as it's a constant reminder of perseverance and the focal point of our conversation when discussing business expansion, development and growth," Sarolia said.
Savita Patel, who was 17 when she moved to America, remains a principal in the company. At 72, she still is not afraid to handle the small housekeeping jobs that were her first duties at the Alder.
"It's no shame to do any work, all work is important," she said.
That's a lesson Sarolia, who lived in the Alder for 11 years, took to heart.
"It made me realize my great uncles were not just pioneers, they were visionaries," she said. "One of the many benefits of being raised in a close family was hearing their stories of struggle and how it led them to success, gifting me with the story of Ellis Island, and the name of our company in their honor."
By the time she was 12 years old, Sarolia was able to manage the hotel's front desk. Still, she did not immediately embrace the business in her youth.
"To be honest, I was a little reluctant to join the family business," she said. "At first, I wanted to pursue a career in law and have a structured work schedule. After completing my undergrad and one year of law school, I realized it was not what I really wanted to do."
She stayed in San Diego, where she had gone to school, and got a job as a front office manager at the 202-room Quality Resort in Mission Valley, California. However, in 1996, after speaking with her brothers, Vinod Patel and Vyomesh Patel, about opportunities to break into the market there, they bought their first hotel.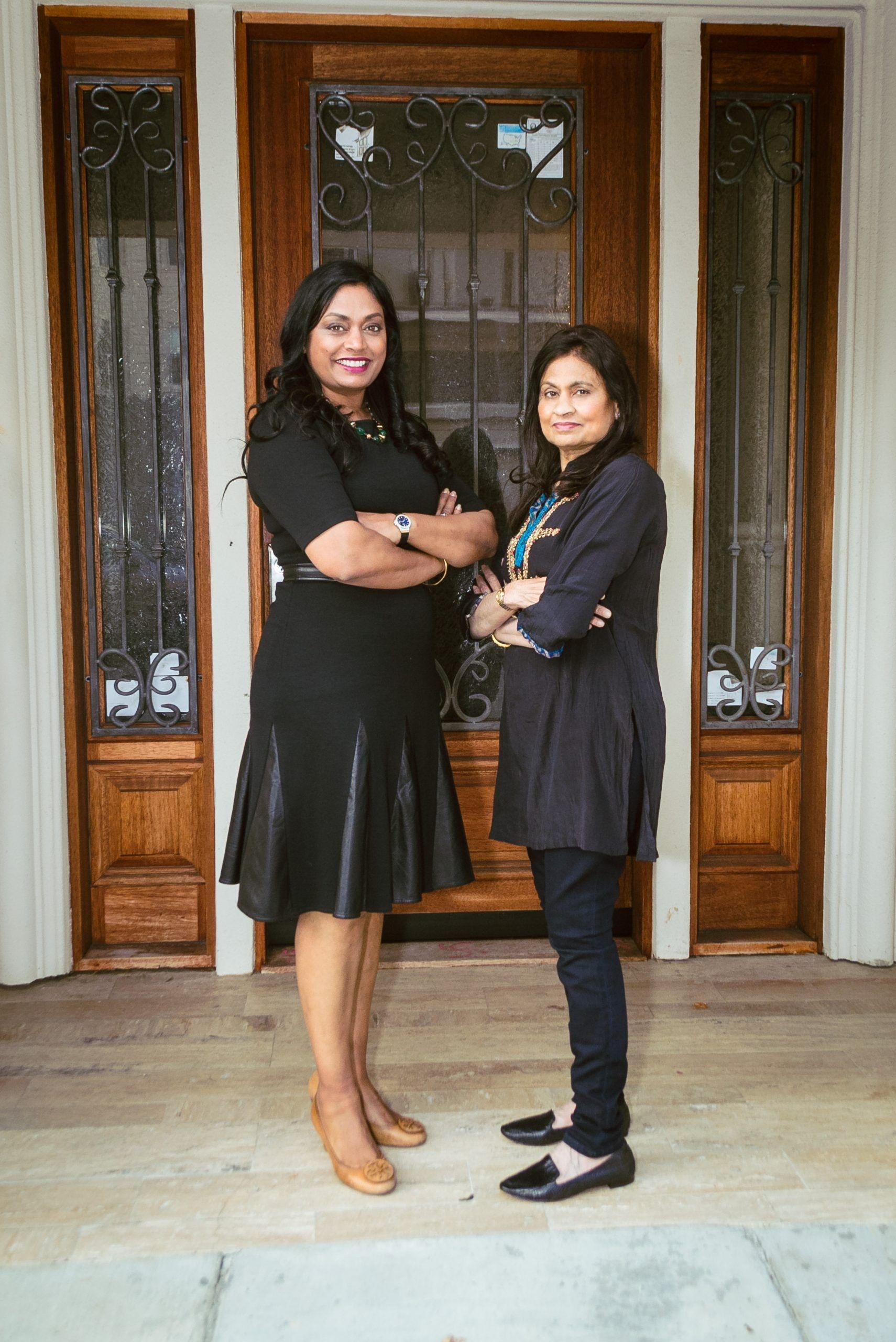 "Within six years, my brothers invested in five hotels with me," Sarolia said. "My family has always shown me respect, and I never felt less obligated to contribute to the family or business due to my gender. We are a gender-neutral family. Roles were based on your knowledge and experience."
Finding a new path
Today, Ellis Hospitality is still in the early chapters of its story. Sarolia, her brothers and their mother began the company last year and it now has seven hotels throughout California.
"They're all in great markets and they're all in over-developed markets, but we still perform," she said. "We've seen increases in RevPAR, even in markets where it's flat. Some results we won't see until after the first quarter."
She's also seen significant improvement in the cohesiveness of her employees.
"We never had a true picture or vision for our team members to deliver on before," Sarolia said.
They have established better communication and support for their team using Google's cloud-based technology.
"None of that infrastructure existed when we ran it as a mom and pop," she said
With the help of her Vice President of Operations Ken Westmyer, Sarolia and her brothers are taking a more detailed approach to running the business. They are more closely observing how their assets are managed and creating long-term strategies.
"The missing component was not really having the true picture of the company's financial health until implementing more robust budgets and incorporating some benchmark tools in which we now share with our key members," she said. "It is allowing each team leader to share their vision and input on our success. Being inclusive with their feedback in the business plan and annual budget is key to reach our desired goals."
The work has made Westmyer part of the family, Sarolia said.
"My mom thinks of him as an extra son," she said.
Westmyer returns the feeling.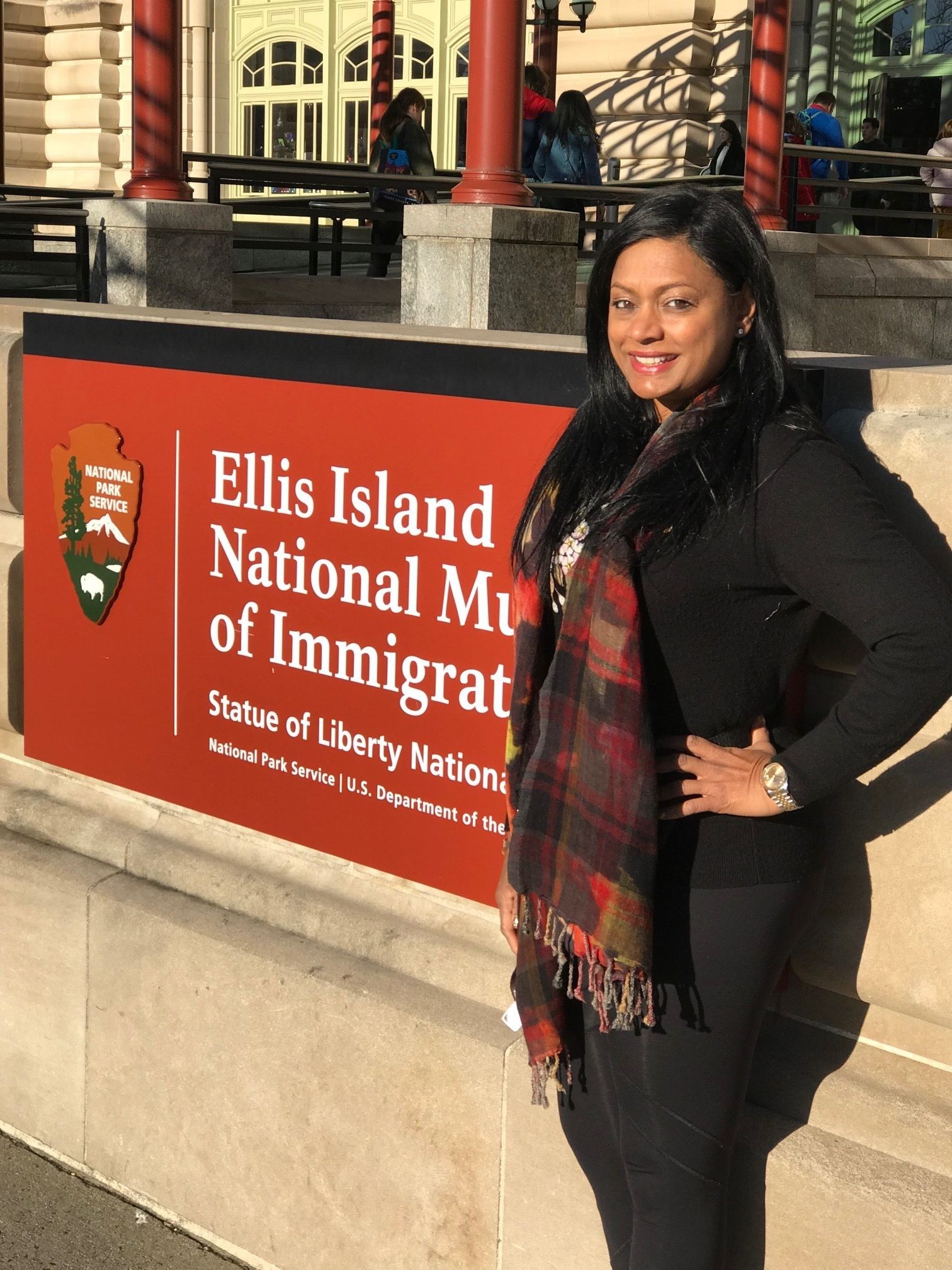 "It makes it very easy to stay focused. She's very appreciative," Westmyer said of Savita. "She's the reason why I work. That's why I do it, to see her smile, because that's cool."
Westmyer has encouraged cross training for the company's leaders, said Sarolia, who recently moved from focusing on brand relations to managing the company's finances. This year, she'll run a financial audit of each hotel in the company's portfolio. They also plan to do year-to-year budget comparisons.
"We are right where we need to be," she said.
Major changes may still be in store for the family, though.
Heading for the future
One of the future goals Westmyer and Sarolia have for Ellis Hospitality is to move beyond the hospitality industry.
"That is a discussion that Ken is always sharing with the principals of Ellis.  He says we should look into recession-proof businesses to invest in and that take very little of our time to operate," she said. "Our business has more complexities now, especially in California, where operating older exterior-corridor hotels is getting increasingly time consuming and more costly."
Westmyer has worked for Soralia's family for 10 years. He said Ellis Hospitality was created out of the necessity to increase RevPAR and market share for the family's properties, some of which performed well while others did not.
It was mostly a matter of creating a service culture, Westmyer said.
"That's all guests want. People want to be cared for," he said. "That's been a big shift for [the Ellis Hospitality team]. And, of course, they see the reward in revenue."
He also oversaw the deployment of Google's G Suite platform to improve the company's operations.
"It has all the tools for a small business," Westmyer said. "For the most part it seems to be the best choice."
The tools include timekeeping, classroom applications, a calendar, accounting and conferencing. The younger members of the family are tech savvy enough to follow conference data on their screens and they provide their mother with that information.
"We have to hire good people, knowledgeable people," said Savita.
In the end, the goal is to put the family in a position to leverage the properties to expand into other areas of hospitality as well as beyond.
"We have to get into a business that has a potential for growth," Westmyer said, adding third-party management is an avenue for expansion.
His plan is to get the company's organization and efficiency to a level where other owners will hire them as managers.
Sarolia is not over-concerned about the possibility of an economic recession. She bases her confidence on the fact that other hoteliers are continuing to build and buy properties in key markets.
If the economy does hit a blip, Sarolia said she learned some lessons in the last recession that should see the company through.
"I know that even in the downturn, investors grew their portfolios. Owners who are conservative with their numbers as well as their operational costs will do fine," she said. "It all depends on the market, not overleveraging, having liquidity built up and making sure you have the right team members on board as well as a long-term strategic plan in place."
Having the right team members is an ongoing issue, though, as the cost of labor continues to rise. While the company needs to retain a skilled workforce, Sarolia said they have let employees go "if they're not buying into our culture."
"We are actively looking for the right people who fit our culture," she said. "The vision is come prepared to work."
Keeping it in the family
While Sarolia followed her parents into the hospitality industry, she said her own teenage children, son Manav and daughter Dhruvika, who goes by "Khushi," do not plan to do the same. In part she feels it's because of the amount of work they've seen her husband Ajay Sarolia and she do for the business.
"They feel that we are constantly stressed. When we do go on vacation, the first thing I look for is if my cell phone will work and if they have good Wi-Fi. If the destination does not meet those two criteria, we do not go," she said. "My family has wanted to go on a cruise for some time, and I have yet to find a cruise that offers great dependable Wi-Fi the entire cruise."
Sarolia and her husband remain hopeful their children will change their minds and join the business someday. Whatever they choose to do, however, she will support them, though she hopes they take on something they are passionate about.
"Oprah Winfrey once said, 'The biggest adventure you can take is to live the life of your dreams.' I have shared this with my children and it is one of the most powerful quotes that fuels me every day."
Read how Sarolia and Ellis Hospitality have had to adapt during the COVID-19 pandemic.