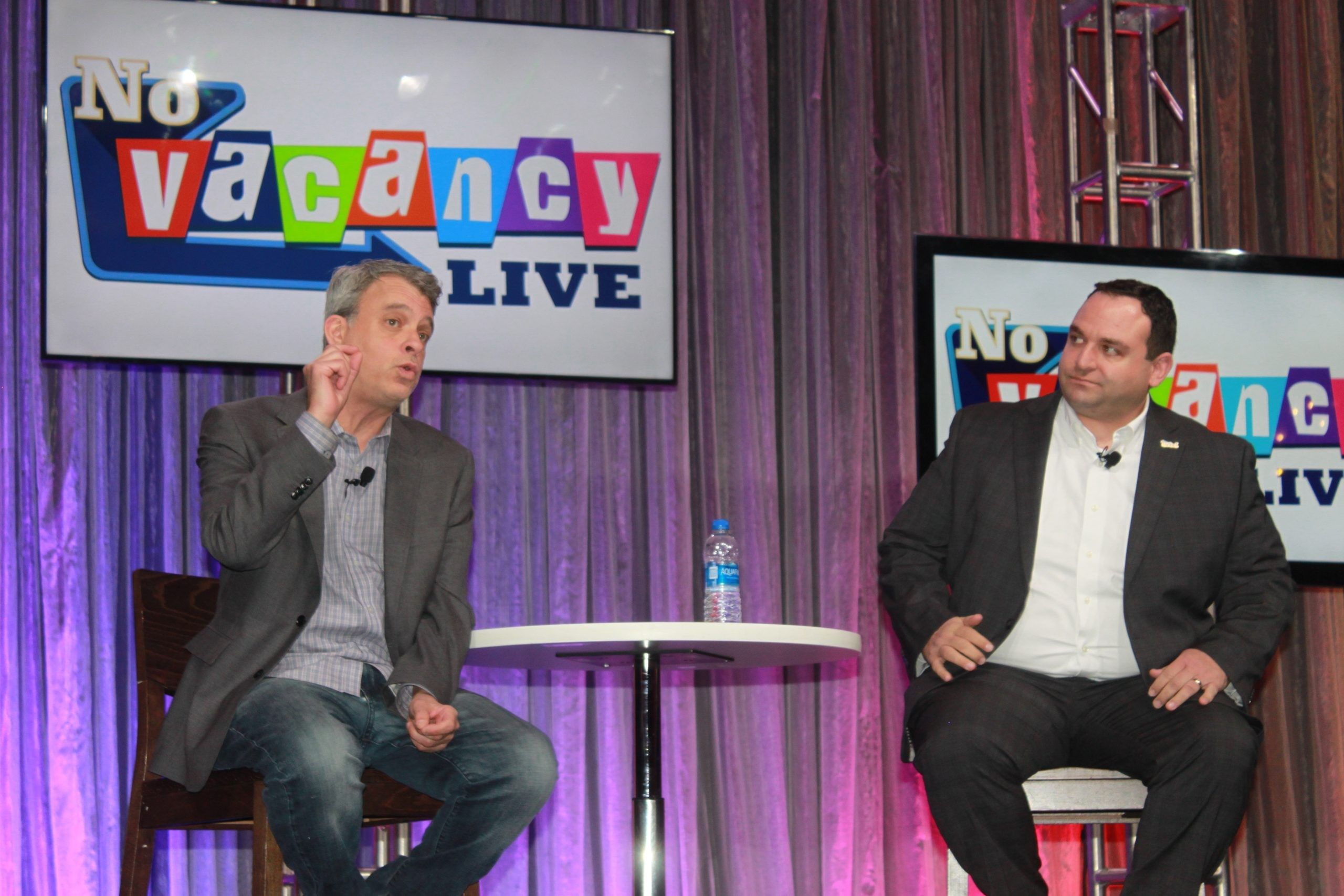 HUNDREDS OF RED Roof franchisees gathered for the company's 2021 regional meeting in Dallas. It was part of a "Look & Listen" tour for Red Roof's newly appointed President George Limbert, and it provided a snapshot of the company's future.
Limbert and other company executives addressed the crowd of hotel owners during the conference at the Gaylord Texan Resort & Convention Center. Topics included updates on the company's new HomeTowne Studios prototype, launched in August during the 2021 AAHOA Convention & Trade Show, that the company said is more cost-effective to develop with improved operational efficiency.
For Limbert, who was appointed in August, it was another opportunity to meet the people he serves in order to chart Red Roof's course in the post pandemic hospitality marketplace.
Look & Listen
Limbert said he went to 11 properties during a visit to Atlanta for the Red Roof regional meeting there the week before the Dallas event. He planned to visit 12 more during his time in Texas.
"I'm a people person. I love people. I love learning their stories. I love hearing their origins stories, I love hearing about franchisees," Limbert said. "We've got such resilient franchisees. We started outperforming 2019 numbers in April of 2021. So, our recovery wasn't now, it wasn't the summer, it was in April, so our brand is resilient, our brand is doing great."
The company's operations team has reached out to 95 percent of the more than 660 properties in the Red Roof system to check on owners' needs. However, Limbert said he needs to see their status first hand.
"I'm a professor at Ohio State's law school, and I teach franchise law. The first thing I tell my students is you have to listen to your franchisees," Limbert said.
Limbert has no intention of letting the company rest on the laurels of its strong pandemic performance.
"We want to grow RevPAR in 2022, to over 2021 numbers," he said. "The recovery has already happened for us. Now, it's about where do we go as a brand? And how do we move this thing forward? And what do we do to continue to help our customers and their experience and help our franchisees?"
The Look & Listen tour has already given Limbert an idea of what franchisees want to see happen with the company.
"It's about growth, it's about distribution," he said. "Red Roof, and Hometown Studios has a ton of green space, all throughout the country, just a ton of territories open. And, and so growing the core Red Roof Inn brand is a key piece to our strategy. But, of course, this new construction Hometown Studios prototype, the extended stay market is, is really great. It's been great. It was great during COVID. It's been great during 2020 21. And we expect it to do really well in 2022. So those two growth levers are going to be huge for us."
The new Hometown Studios prototype also was a hot topic during the Dallas conference. It is a concept born from lessons learned during the recent economic shutdown.
Fitting it in the box
Redesigning the company's extended-stay brand came about after Red Roof, like the rest of the industry, saw the need to make a shift to compensate for increases in supplies and labor costs for new builds, said Matt Hostetler, Red Roof's chief development officer.
"We as leaders, including our board, took a look at the prototype and said, 'We need to think inside the box. And we needed to make some changes to the prototype to make it a little more efficient, more cost effective, and bringing the per key costs down so we can continue the growth of the brand," Hostetler said.
The team went into detail with the new design, said Michael Sharp, vice president of design and construction
"Instead of thinking outside the box, we had to think inside the box," Sharp said. "What can we do to this prototype? How can we cut construction costs? What can we do? Basically, if it's not income generating square footage, when needed for operations, we took it out. We went back and revised all of the engineering inside and out to say, what do we do to this prototype to make it pencil out? You know, is it feasible to build is the return on your investment?"
They included input from the owners of the 67 Hometown Studios already in operation.
"I talked to those folks that are in there operating Hometown Studios," Sharp said. "Then we went out and we hired a design build team, that are folks that are out there actually drawing and building extended-stay properties. We reverse engineered, we value engineered it and said this is where we need to build this per key."
They winnowed the development cost down to around $65,000 a key. The first two properties using the new design are expected to open in Florida in the first quarter of 2023. The first five sites are all identified in Florida.
For Limbert, one of the best things he'd seen at the Dallas show and on his tour was the rise of the second generation of Asian American hoteliers.
The next generation
He was particularly happy to see long-time Red Roof franchisee Asvin Patel, owner of AA Hospitality in Bellmawr, New Jersey, had brought his daughter Mayuri to the Dallas meeting.
"Red Roof has always prided itself on being a brand that women can come and own and operate in," Limbert said. "Seeing the second generation, the daughters come to the table, with their ideas, with their thoughts, that's just been so gratifying and so interesting for me to hear and learn."
The younger generation will do things differently, Limbert said.
"Of course, the next generation is more about embracing technology," he said. "And, seeing what kind of things we can do as a brand, to help them operate their hotels, they want to see their property on their iPhone, they want to see the performance, they want to change rates, they want to do all that."
Asvin began bringing Mayuri and her brother, Alpesh, into the business when Mayuri was 18.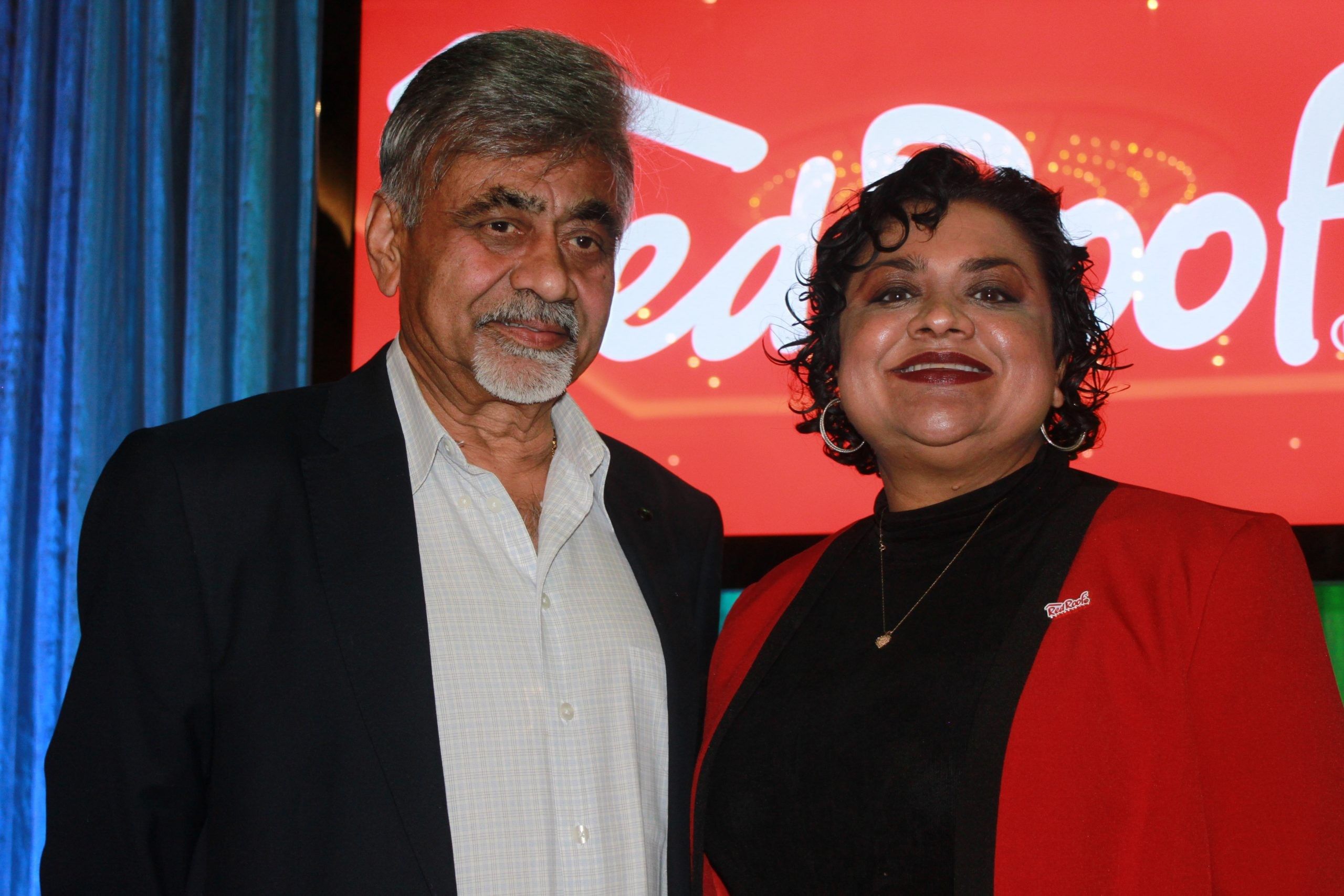 I told her and my son once or twice a week I want you to run the front desk," he said. "My son asked why, and I said, here are three reasons why. If something happens to me, your mother will need help. If something happens to your mother, I get another wife and you're out forever. Third thing, the worst thing is, if something happens to both of us, my partners will eat you alive. So, you should know what's coming."
The family received their CHA certifications together. Now Mayuri and Alpesh are poised to take over the business full time by December. They have two hotels now but are planning to expand.
"I've been working in the background as the CFO for one of the other brands that we own," she said. "So, we're taking over, but I have had years of experience just in the background."
Things will be done a little differently, Mayuri said.
"Because of my financial background, I'm able to optimize things," she said. "And I speak several languages that are necessary. So, whereas they have difficulty communicating with the housekeeping staff, which is predominantly Hispanic, I went in and I had a whole meeting with them in Spanish."