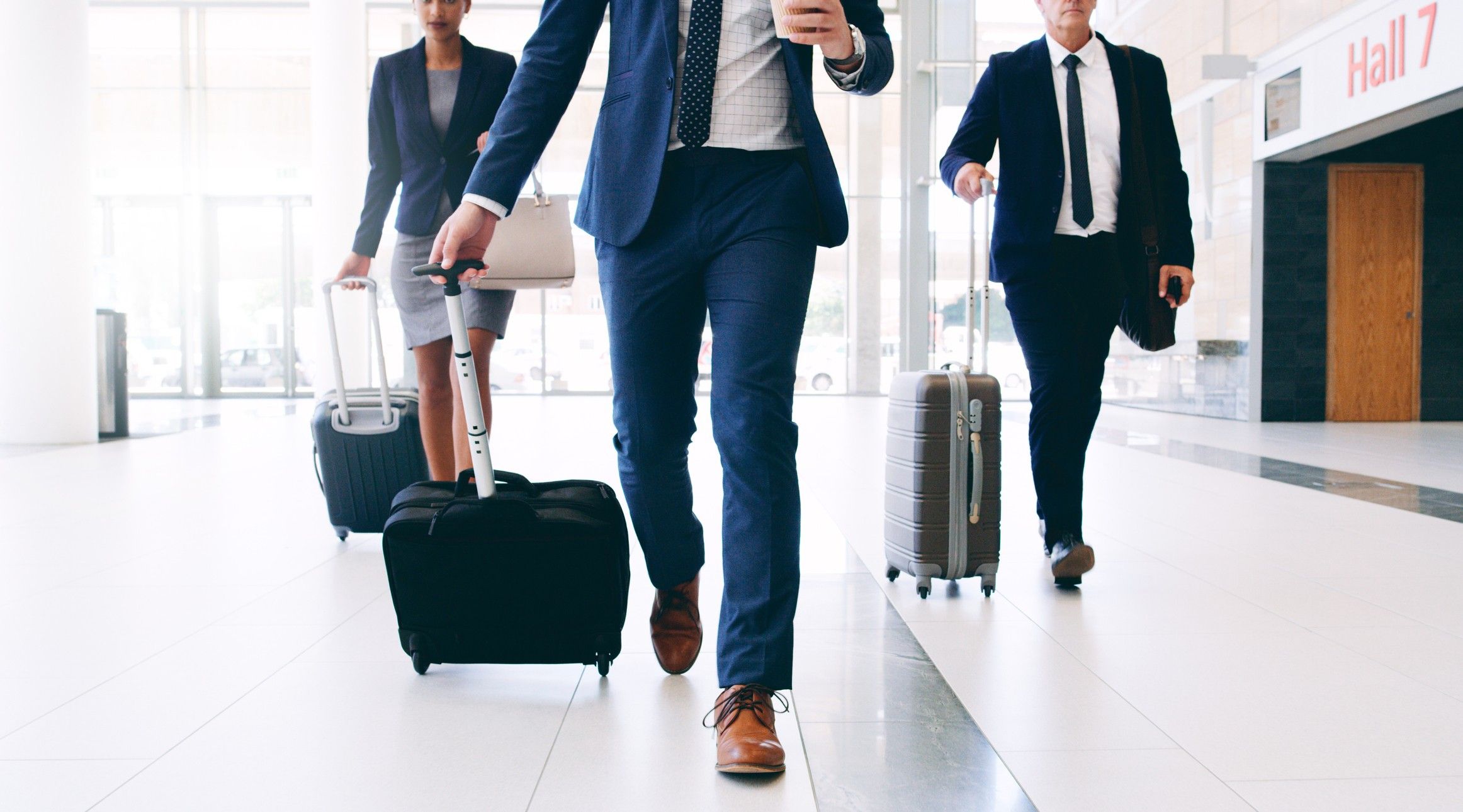 WHEN THE SUMMER is over and leisure travel starts to ebb, U.S. hotels will look to business travel to continue the recovery. However, that segment of travel is still hindered by lingering COVID restrictions and uneven approaches to reopening after the pandemic, possibly postponing its recovery until 2024, according to the U.S. Travel Association and Tourism Economics.
While spending on travel overall was hit hard by the COVID-19 pandemic, spending on large, in-person professional meetings and events dropped 76 percent last year, a $97 billion loss, according to USTA and TE. However, leisure travel is projected to reach 99 percent of its pre-pandemic peak in 2022 as a result of increased traveler confidence because of rising vaccinations and dropping infection rates.
"But in the absence of clear and consistent guidance from federal health authorities on PMEs, business-related travel is not expected to recover its pre-pandemic volume for an additional two years. Only about a third, 35 percent, of U.S. businesses are currently engaging in any business-related travel," USTA said. "A staggering 65 percent of all U.S. jobs lost in 2020 were supported by travel, and they cannot fully recover without a swift return of all segments of travel, particularly in-person PMEs, according to the analysis."
USTA is pushing for more federal guidelines on opening standards to hasten the recovery of PMEs, which is being slowed by the current jurisdictional approach to regulating the industry. The guidance should implement health and safety measures based on guidelines such as those suggested in a recently released white paper from Ohio State University.
The white paper, "The Scientific-Based Evidence for Conducting Safe and Healthy Professional Meetings and Events," suggest PMEs continue what has become standard COVID-19 precautions, such as requiring masks and social distancing. It also states that, because PMEs feature controlled environments, safety measures are most effective.
"Getting back to our pre-pandemic ways of doing business must include taking evidence-based tactics we learned during the pandemic to keep people safe and healthy," said Bernadette Melnyk study co-author, vice president for health promotion, University Chief Wellness Officer and dean of the College of Nursing at The Ohio State University.
More than 80 percent of Americans believe in-person events are "irreplaceable" and 81 percent who attended work-related PMEs before the pandemic miss doing so and are likely to attend such events in the future, USTA said.
"A thriving travel industry, and the broader U.S. economy, are dependent on the return of business travel and PMEs. Americans are eager to reconnect with colleagues in person, via business meetings, conferences and conventions, and these scientific analysis and recommendations make clear it is possible and safe to do so," said Roger Dow, USTA's president and CEO. "A consistent approach to reopening PMEs, including guidance from the CDC that differentiates PMEs from other large gatherings, is critical to infusing confidence and optimism into this key sector of our economy."
USTA launched its "Let's Meet There" initiative to press for the full and safe reopening of the business travel sector.
There have been some indications that business travel may recover sooner. At the Hunter Hotel Conference in Atlanta in March, Rachel Rothman, head of hotels research and data analytics for CBRE Hotels Research, said she expects the recovery to continue after summer because leisure travel is not the only force at work.
"As you know, there's been a lot written in the press about how this recovery is fueled by leisure. We wanted to take a moment to not only call out the holidays where you'll see the spikes," Rothman said. "But importantly, we see the overall trend increasing outside of the holiday periods. People are not just traveling for leisure, they're traveling for business as well, and this proves that."