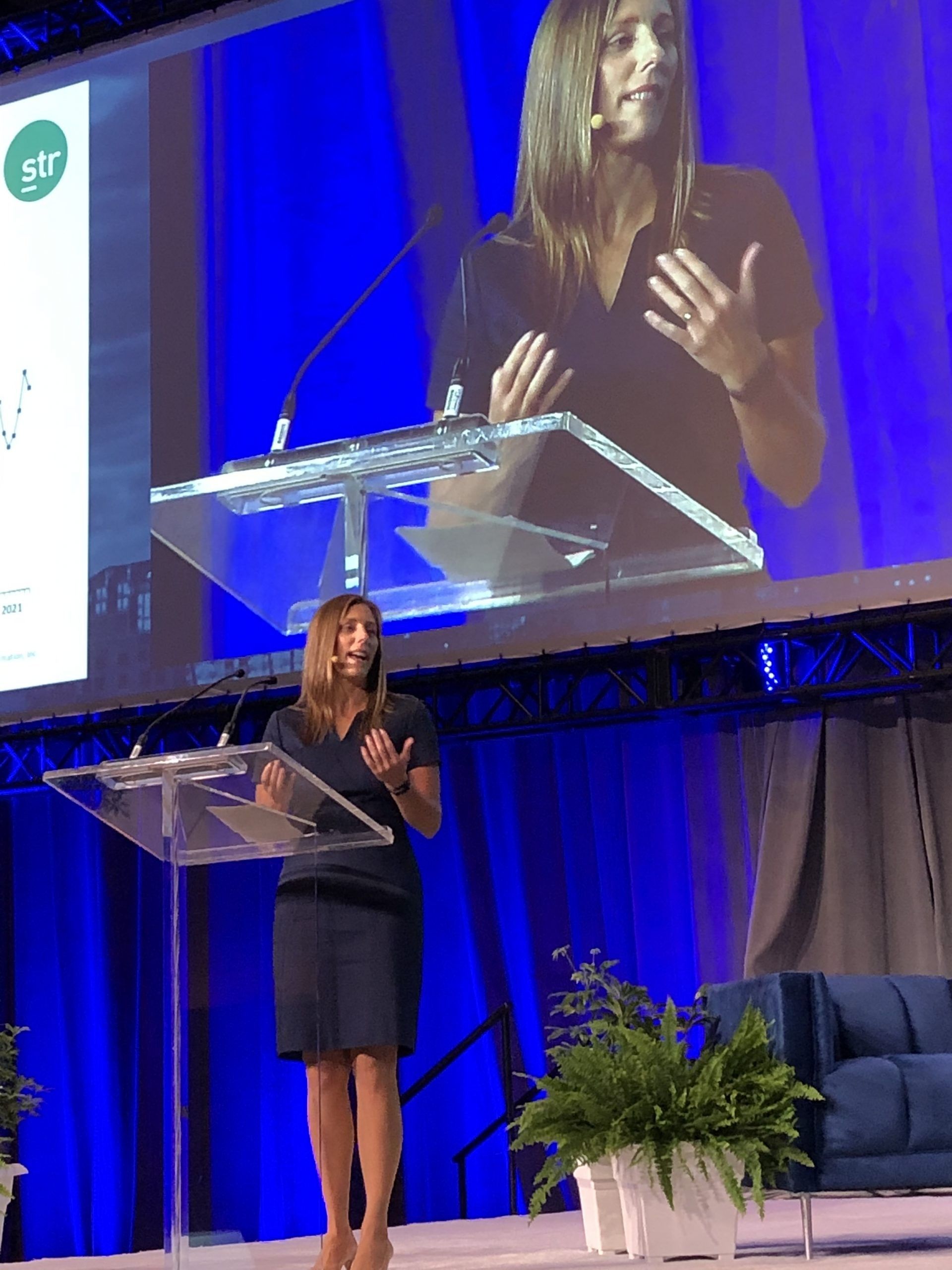 IT WAS A hopeful sign that the Hunter Hotel Conference was held at in downtown Atlanta after the COVID-19 pandemic caused its delay from March to May. That optimism shown through also in STR and Tourism Economics' revised forecast for the upcoming year, which was presented at the conference.
Stronger than expected demand in the first quarter led STR and LE to raise expectations for recovery in 2021. However, the firms still are expecting full recovery of demand by 2023 and close-to-complete recovery of RevPAR is still projected for 2024. This comes after the agencies lowered its forecast for the year in January.
"The next stage of the U.S. travel recovery has commenced," said Adam Sacks, Tourism Economics president. "An effective vaccine rollout and generous fiscal stimulus will drive the fastest single-year economic expansion in nearly 40 years. Leisure travel demand is gathering strength with substantial recovery in sight for many markets. However, transient business, group and international travel face continued headwinds, and a full recovery will take several years."
Expectations also are high for the summer, but improvement has already been seen since the beginning of the year because vaccinated consumers have a pent-up demand for travel, said Amanda Hite, STR president.
"Consumers flush with savings felt ready to jump back into the experiences that were put on hold over the past year," Hite said. "As we saw in late March and early April, leisure continues to be the primary source of demand although improving weekday occupancies indicate that some business travel is back in the marketplace. What remains furthest off from meaningful recovery is group business, but there is hope for upward movement in that segment as more events get back on the books. Until that point, big-box hotels and markets heavily reliant on conventions will continue to lag, keeping total industry recovery to 2019 levels in the distance. As we saw in our latest monthly P&L data release, the industry has only recently reached 50 percent of pre-pandemic GOP levels."
Hite presented the forecast on the second day of the Hunter Conference and followed a similar report from Rachel Rothman, head of hotels research and data analytics for CBRE Hotels Research. Rothman said she expects the recovery to continue after summer because leisure travel is not the only force at work.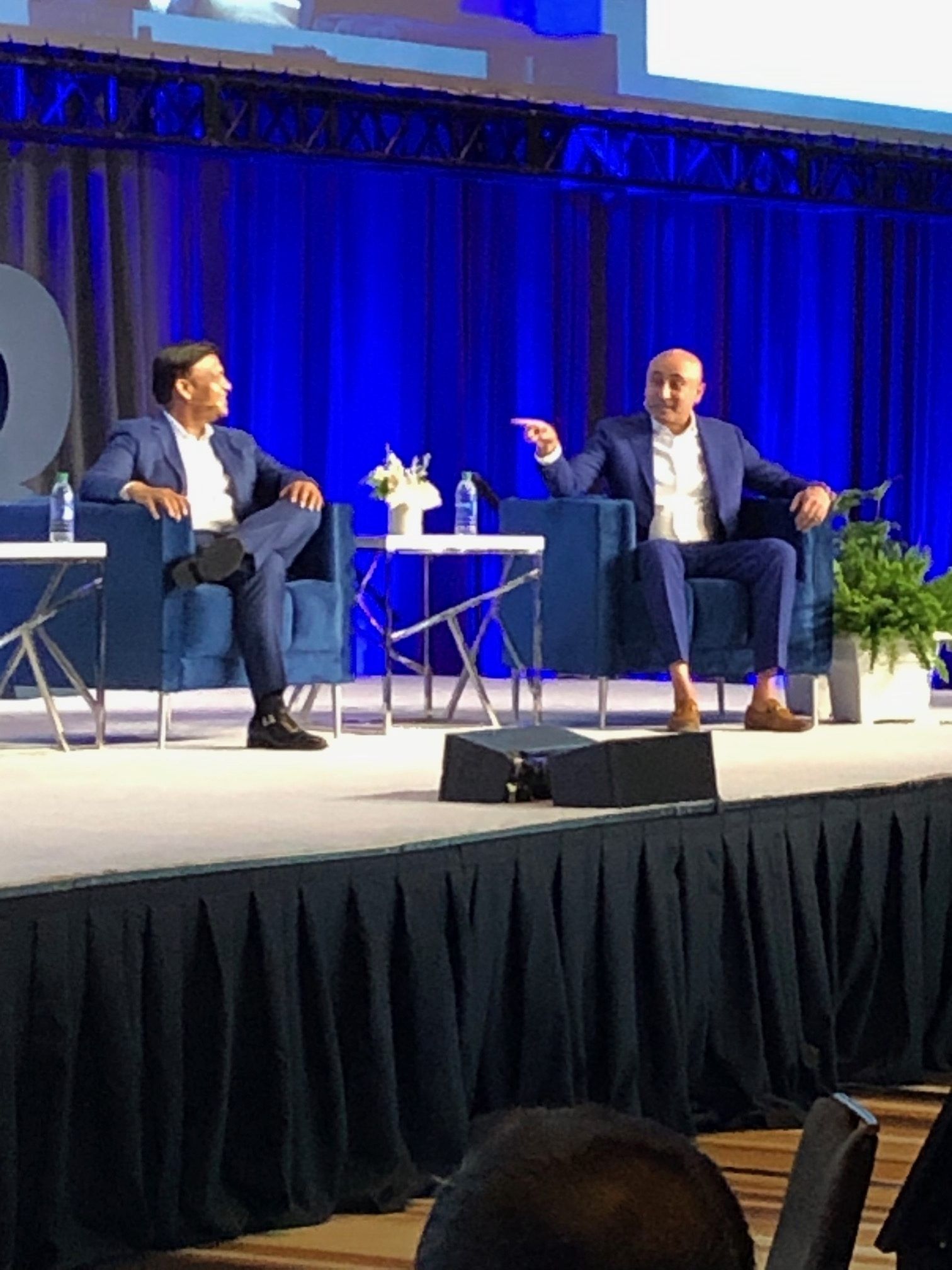 "As you know, there's been a lot written in the press about how this recovery is fueled by leisure. We wanted to take a moment to not only call out the holidays where you'll see the spikes," Rothman said. "But importantly, we see the overall trend increasing outside of the holiday periods. People are not just traveling for leisure, they're traveling for business as well, and this proves that."
A recurring theme at the Hunter Conference was the labor shortage hotels, and other industries, are facing for various reason.
"Hotels are having a difficult time finding skilled, affordable labor. This is nothing new. However, the situation does appear to be getting slightly worse," Rothman said. "On the left, what you'll see is wages for hospitality employees versus wages for line level retail employees. Going into the pandemic, you'll see there was about a 14 percent premium, just over $2. Since the pandemic, this premium has widened to over $2.70 or 17 percent premium."
One reason given for the labor shortage is the fact that the most recent federal relief package extended unemployment payments until September, meaning it takes more to encourage them to come back to work. D.J. Rama, president and CEO of Auro Hotels in Greenville, South Carolina, during a panel discussion at the conference told attendees they should lobby their local governments for assistance.
"I think we don't have a choice, but to take action with our governors and let them know what's happening," said Rama. "We've actually started putting inventory caps of just filling 60 percent of our hotel rooms, because we don't have enough people to clean our rooms."