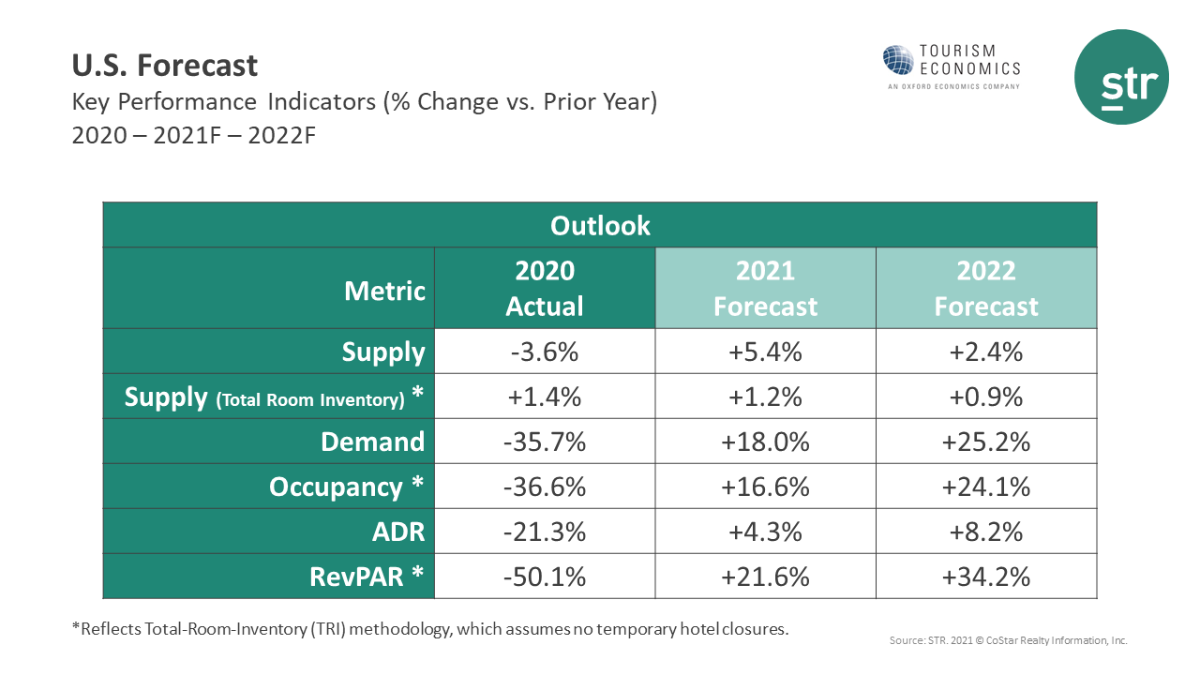 STR AND TOURISM Economics have lowered their forecast for U.S. hotels to recover from the COVID-19 pandemic in the first part of 2021. The new forecast does not change the expectation that demand will fully recover by 2023 and RevPAR will almost fully recover by 2024.
The ongoing and worsening COVID-19 pandemic as well as an assumption that travel will continue to be limited during the first part of 2021 led to the downgrade. The agency now forecasts occupancy to rise 16.6 percent in 2021 and 24.1 percent 2022. RevPAR is forecast to grow 21.6 percent this year and 34.2 percent in 2022 while ADR is expected to go 4.3 percent and 8.2 percent each year respectively.
"While the recent COVID-19 surge has made for a challenging start to the year, our expectation that a strong rebound in travel activity will occur in the second half remains intact," said Adam Sacks, president of Tourism Economics. "As we emerge from the stiffest periods of the public health crisis and virus-related conditions improve, our collective appetite for travel will kick-start the recovery."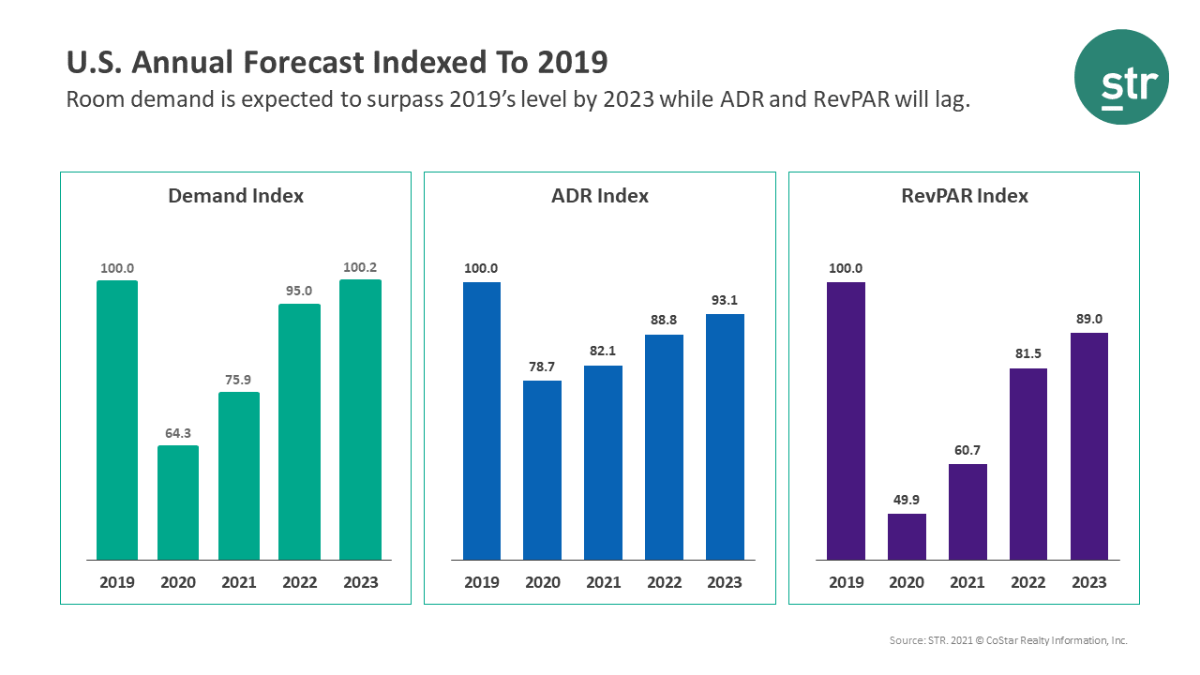 The downgrade applies mostly to the beginning of the new year, said Amanda Hite, STR president.
"These opening months of the year are going to resemble some of the slowest of 2020, but we are optimistic that hotel demand will improve as vaccine distribution becomes more widespread and travel confidence grows," she said. "While the early indicators should be visible in the second quarter, we expect the third quarter to be the point where leisure travel shifts into high gear and corporate and group business show more progressive improvement. That will feed into a 2022 that shows a higher level of recovery."
In November, higher than expected leisure travel in the fall led STR to upgrade its forecast for 2020. At that time the agency expected the U.S. hotel industry would recapture 80 percent of demand by the end of 2021.