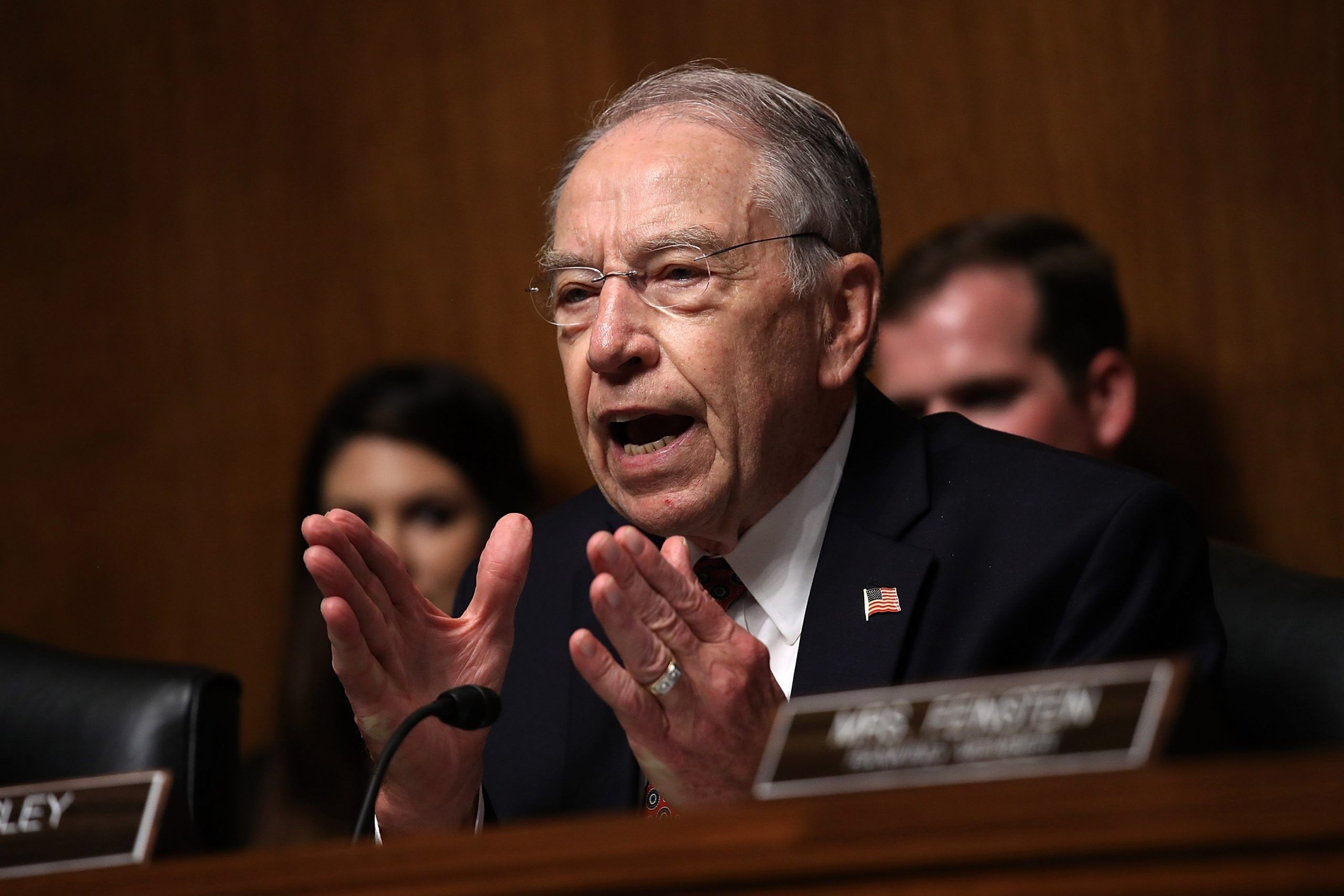 THE EB-5 INVESTOR visa program, a source of financing for construction projects such as hotels, is set to expire in June. Newly proposed legislation would renew, and reform, the project to prevent the loss of an alternative line of funding for projects as the industry begins to bounce back from the COVID1-19 pandemic.
The EB-5 Reform and Integrity Act of 2021, sponsored by Democrat Sen. Patrick Leahy a senior member and former chairman of the Judiciary Committee, and Sen. Chuck Grassley, Republican, would reauthorize the program while improving fraud protection measures. The program was created in 1990 and provides U.S. immigration visas to foreign investors who put their money in job creating local economic development projects.
While the program has been a way for developers to fill gaps in funding on certain projects, recently it has faced charges of fraud from participants on both sides of the equation, according to Grassley and Leahy.
"It's no secret that the EB-5 Regional Center Program has been a mess for years. Foreign investors exploited the program to get fast-tracked green cards, domestic developers exploited foreign investors to get fast cash for bogus projects and government officials picked winners and losers to score political favor," said Grassley. "This has got to change. The Obama and Trump administrations took important steps to restore incentives for investment in rural and truly underserved areas, but Congress must act to fix other flaws that invite fraud and abuse. Our bill corrects the many defects in the current program and improves accountability so that it functions as Congress intended. Absent these fixes, this program should not be allowed to continue."
In 2019, the administration of former President Trump adopted regulations to restore incentives for EB-5 investments in rural and economically depressed regions, according to the Congressmen, but not enough was done to fix fraud and national security vulnerabilities in the program. The proposed legislation would establish new disclosure requirements for EB-5 regional centers to protect investors and certify regional center compliance with program rules. It also would require the Department of Homeland Security to perform regular audits of and site visits to regional centers.
The  EB-5 program must be allowed to continue after June, said. Cecil Staton, AAHOA president and CEO in a statement.
"The travel industry and especially the hotel business, can and will bounce back from this COVID-19 economic crisis, but only with support; specifically, the kind of non-traditional but reliable support offered by the EB-5 Regional Center Program," Staton said.
AAHOA joined the Coalition to Save & Create Jobs that supports passage of the EB-5 Reform and Integrity Act.
"On behalf of CSCJ, Invest in the USA and its leadership is pleased and grateful to AAHOA for joining our effort," said Aaron Grau, IIUSA executive director. "We're hopeful that with our growing list of supporters across the country, congressional leaders will bring the EB-5 Reform and Integrity Act of 2021 over the finish line before the June 30deadline."
Since its inception, the EB-5 Regional Center Program has drawn in more than $41 billion in capital investment from across the globe to support American businesses and created more than 820,000 job opportunities for U.S. workers.
Last July, the U.S. suspended the entry of workers on similar programs to the EB-5, the H-1B and H-2B visa programs. Those programs are designed to allow U.S.-based companies to hire foreign workers for long term or temporary jobs.