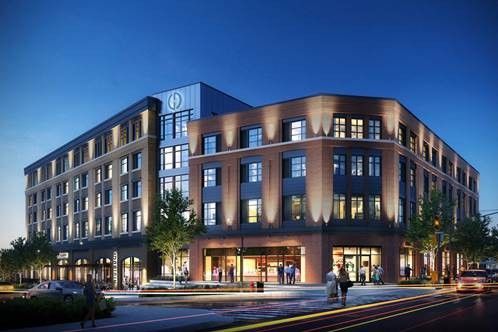 DURING THE FIRST quarter, Wyndham Hotels & Resorts saw continued expansion globally, most of it in conversions, according to the company. The growth was driven by a surge in post-pandemic travelling that is filling drive-to economy and midscale hotels.
The 52 independent and branded hotels Wyndham converted to one of its 20 brands in the first quarter accounted for 70 percent of its global room additions.  The company entered 112 new franchise contracts in the first quarter and by March 31 its development pipeline had grown to approximately 1,400 hotels and 187,000 rooms.
Wyndham's first quarter agreements included one for nine hotels across the U.S. by The Thrash Group with management by Charlestowne Hotels. The hotels include a mix of lifestyle boutique, historic and new construction properties scheduled to open later this year and next as part of Wyndham's namesake upscale brand.
"Converting our hotels to Wyndham has allowed us access to new resources and further opportunities, which supports us in running our business proficiently," said Ike Thrash, founding partner at the Thrash Group.
Other U.S conversions to Wyndham in the first quarter includes The BEI Hotel in San Francisco, scheduled to open in May as part of Wyndham's Trademark Collection, as well as the Viana Hotel & Spa in Long Island, New York. Wyndham now has 8,900 hotels across nearly 95 countries.
"Our portfolio of iconic hotel brands offers a wide range of experiences and price points for guests as well as strong opportunities for franchisees and developers," said Geoffrey Ballotti, Wyndham's president and CEO. "Our global sales, marketing and loyalty teams are looking forward to helping more travelers discover all these new hotels."
In January, Ballotti participated in a webinar hosted by HVS and The Lodging Conference on the status of the hotel industry during the COVID-19 pandemic. He spoke in part on the role hotels could play in ending the pandemic.
"The hospitality industry has a unique ability to be part of the solution and participate in the vaccination effort, with hotels serving as vaccination centers," Ballotti said. "We have the geographic reach and infrastructure and footprint across the U.S."