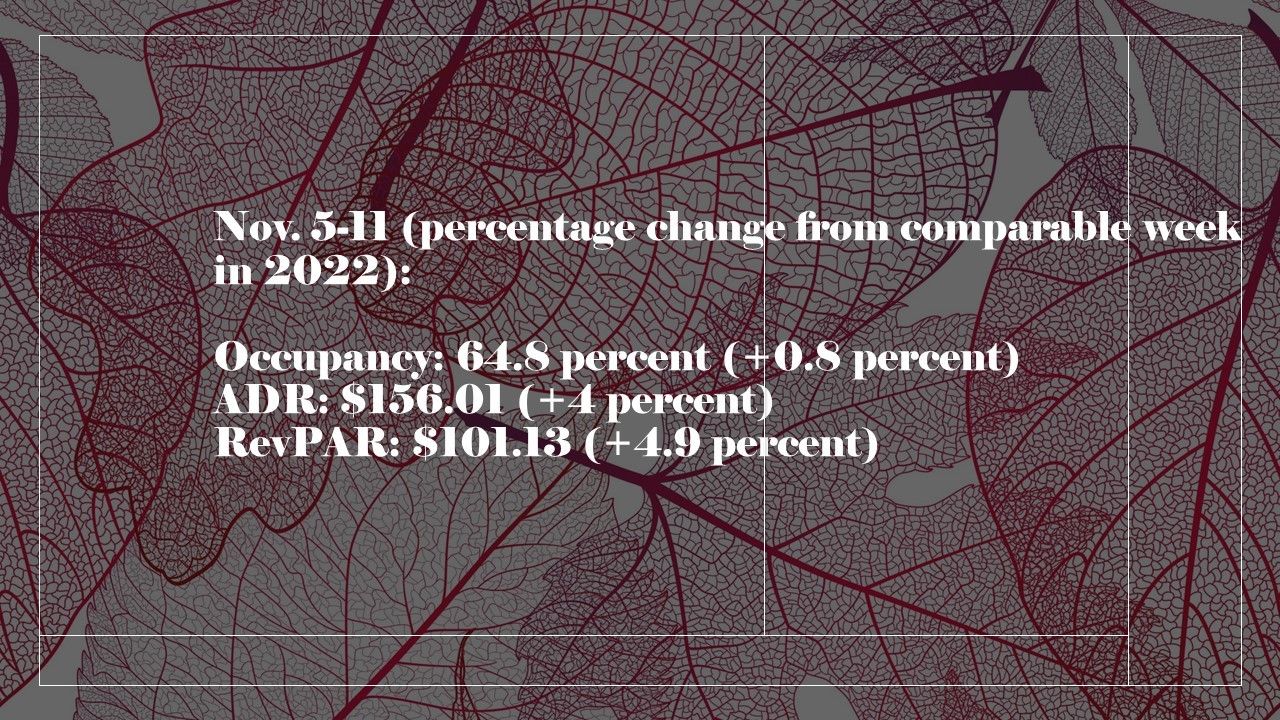 U.S. HOTEL PEFORMANCE saw a boost in the second week of November compared to the previous week, according to CoStar. Year-over-year comparisons also revealed positive results, reflecting an increase in hotel occupancy.
Occupancy stood at 64.8 percent for the week ending Nov. 11, surpassing the previous week's 59.7 percent and signaling a year-over-year increase of 0.8 percent. ADR experienced a rise to $156.01 from the previous week's $152.90, showing a noteworthy 4 percent increase compared to the previous year. Similarly, RevPAR increased to $101.13, in contrast to the previous week's $91.23, reflecting a 4.9 percent rise from 2022.
Among the top 25 markets, Denver saw the largest year-over-year occupancy lift, increasing by 9 percent to reach 69.3 percent. Dallas posted the most substantial gains in ADR, rising by 12.6 percent to $136.34, and in RevPAR, increasing by 22.3 percent to $101.84. The steepest RevPAR declines were observed in New Orleans, down 13.4 percent to $117.26, and San Diego, down 8.6 percent to $138.29.