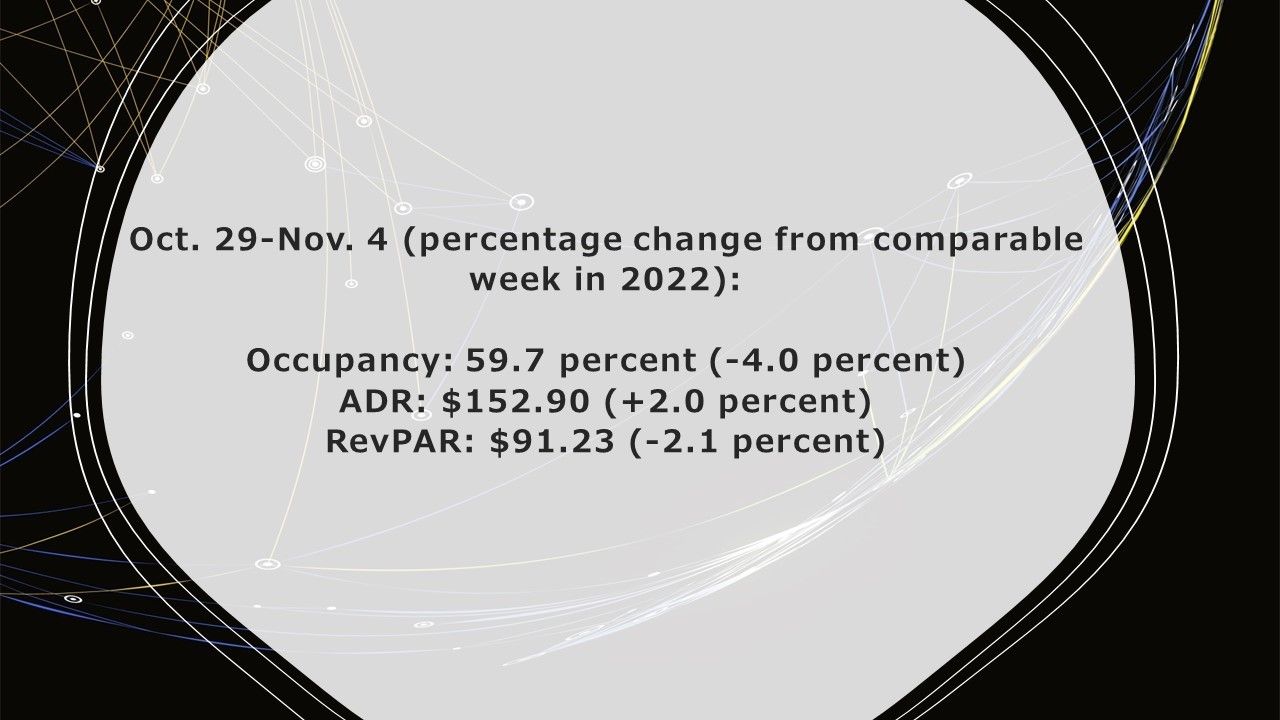 U.S. HOTEL PERFORMANCE showed a decline in early November compared to the previous week, according to CoStar. Year-over-year comparisons also presented mixed results, with the decrease in occupancy expected due to Halloween falling on a Tuesday.
Occupancy stood at 59.7 percent for the week ending Nov. 4, slightly lower than the previous week's 66 percent, while showing a year-over-year decline of 4 percent. ADR dropped to $152.90 from the previous week's $160.89, yet showed a notable 2 percent increase from the previous year. Similarly, RevPAR decreased to $91.23 compared to the previous week's $106.16, reflecting a 2.1 percent decline from 2022.
Among the top 25 markets, St. Louis saw significant year-over-year growth in all three key performance metrics: occupancy increased by 6.4 percent to 59.2 percent, ADR rose by 12.3 percent to $131.16, and RevPAR grew by 19.5 percent to $77.64. Meanwhile, Metallica's M72 World Tour played a role in this strong performance, CoStar said.
The steepest RevPAR declines were seen in Miami, dropping by 22.5 percent to $131.88, and Tampa, which saw a decrease of 19.6 percent to $87.29.