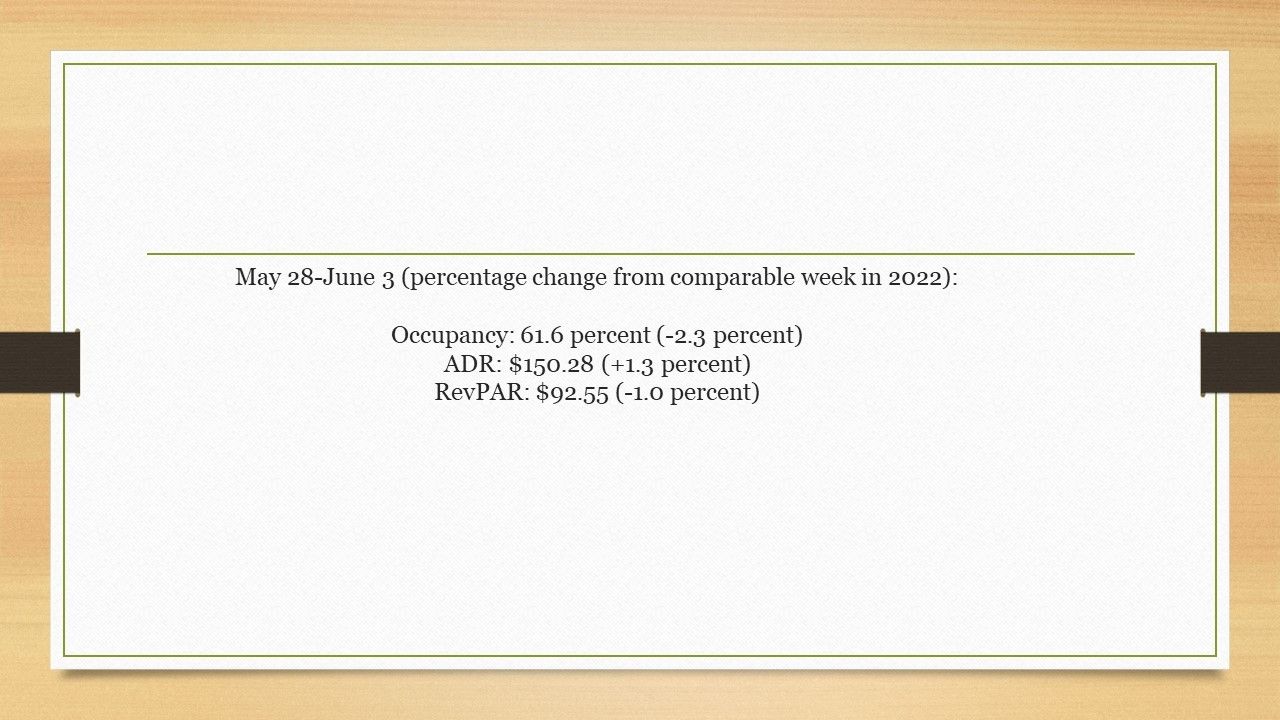 AS ANTICIPATED WITH the Memorial Day holiday, U.S. hotel performance exhibited a decline from the previous week, according to STR. Occupancy and RevPAR also were down from 2022 levels..
Occupancy reached 61.6 percent for the week ending June 3, down from 66.8 percent from the previous week and declined 2.3 percent compared to the corresponding week in 2022. ADR stood at $150.28 for the week, a dip from the previous week's $156.63 but still reflecting a 1.3 percent increase compared to the previous year. RevPAR amounted to $92.55 during the week, down from $104.62 the previous week and experiencing a 1 percent decrease compared to the same period in 2022.
Among the top 25 markets, Las Vegas reported the highest year-over-year increase in occupancy, with a climb of 9.5 percent, reaching 73.5 percent.
Washington, D.C., stood out in the holiday week with the only double-digit gain in ADR, increased 10.7 percent to reach $174.53. Boston registered the largest RevPAR increase, up 18.6 percent to $176.93 compared to the previous year.
The steepest RevPAR declines were seen in San Francisco, down 15.6 percent to $108.49 and Orlando, decreased 12.8 percent to $109.48.