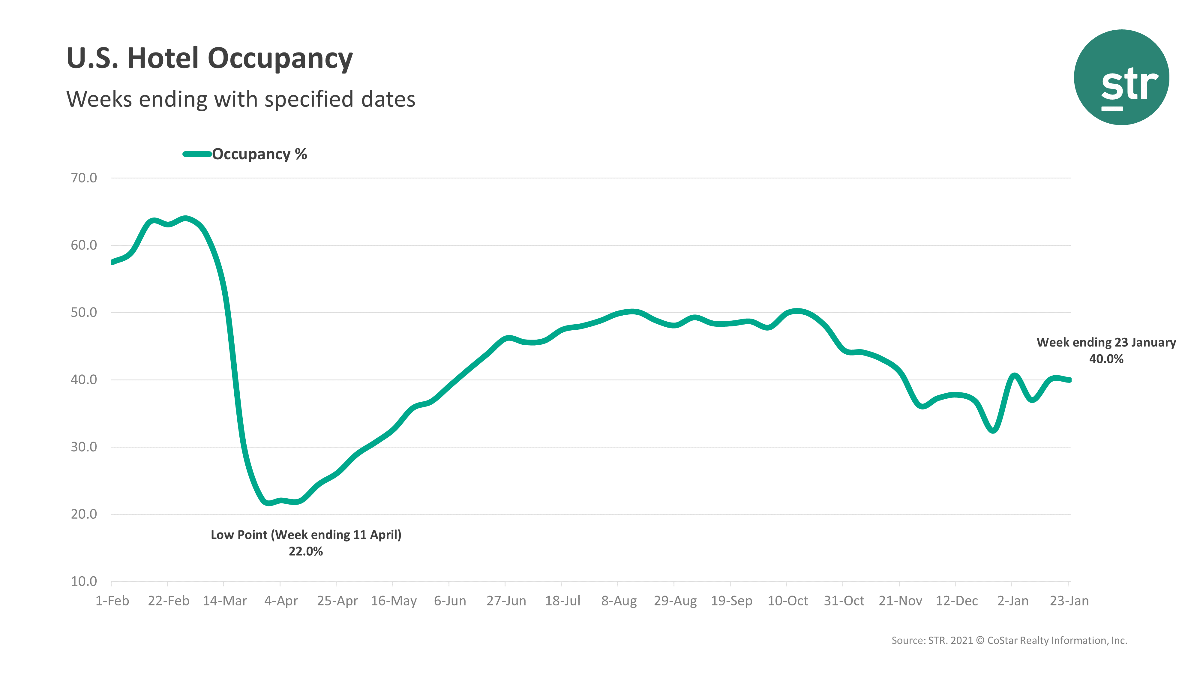 THE WEEK ENDING Jan. 23 saw flat performance for U.S. hotels, according to STR. Some hotels did receive a boost from the presidential inauguration on Jan. 20.
Occupancy for the week was 40 percent, down very little from 40.1 percent the week before and down 30.6 percent from the previous year. ADR was $90.13, up from $89.39 on a weekly basis but down 28.1 percent year over year. RevPAR rose to $36.07 from $35.85 the week before, a 50.1 percent from the same time last year.
"Aggregate data for the top 25 markets showed lower occupancy, 38.8 percent, but higher ADR, $97.60, than all other markets," STR said. "Thanks to a small lift from the presidential inauguration, Washington, D.C.-Maryland-Virginia, with 57.6 percent, reported the highest occupancy level among the top 25."
Oahu Island, Hawaii's 21.7 percent occupancy and San Francisco/San Mateo, California's 27.8 percent were the lowest among the top 25.