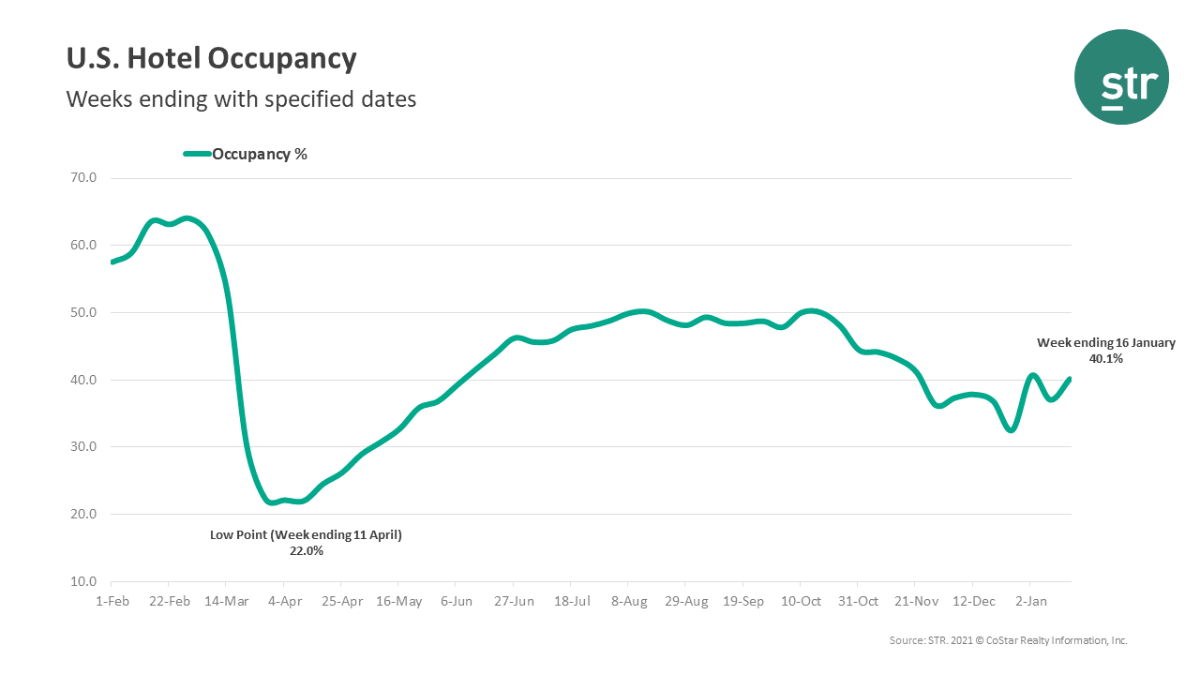 U.S. HOTELS REBOUNDED some in the third week of January, climbing back to more than 40 percent occupancy, according to STR. Occupancy was still under 40 percent for the top 25 markets.
Occupancy for the week ending Jan. 16 reached 40.1 percent, a rise from 37 percent the week before and down 31.8 percent from the same time last year. ADR rose to $89.39 compared to $87.97 the week before and down 31.9 percent year over year. RevPAR was consequently $35.85, up from $32.59 the week before but down 53.6 percent from the prior year.
For the top 25 together, occupancy was 38.4 percent while ADR was $95.94.
With 53.8 percent, Tampa/St. Petersburg, Florida saw the highest occupancy level. Oahu Island, Hawaii, and Minneapolis/St. Paul, Minnesota-Wisconsin had the lowest occupancy with 22.1 percent and 27 percent respectively.
Last week, STR declared 2020 to be the worst year on record for U.S. hotels.