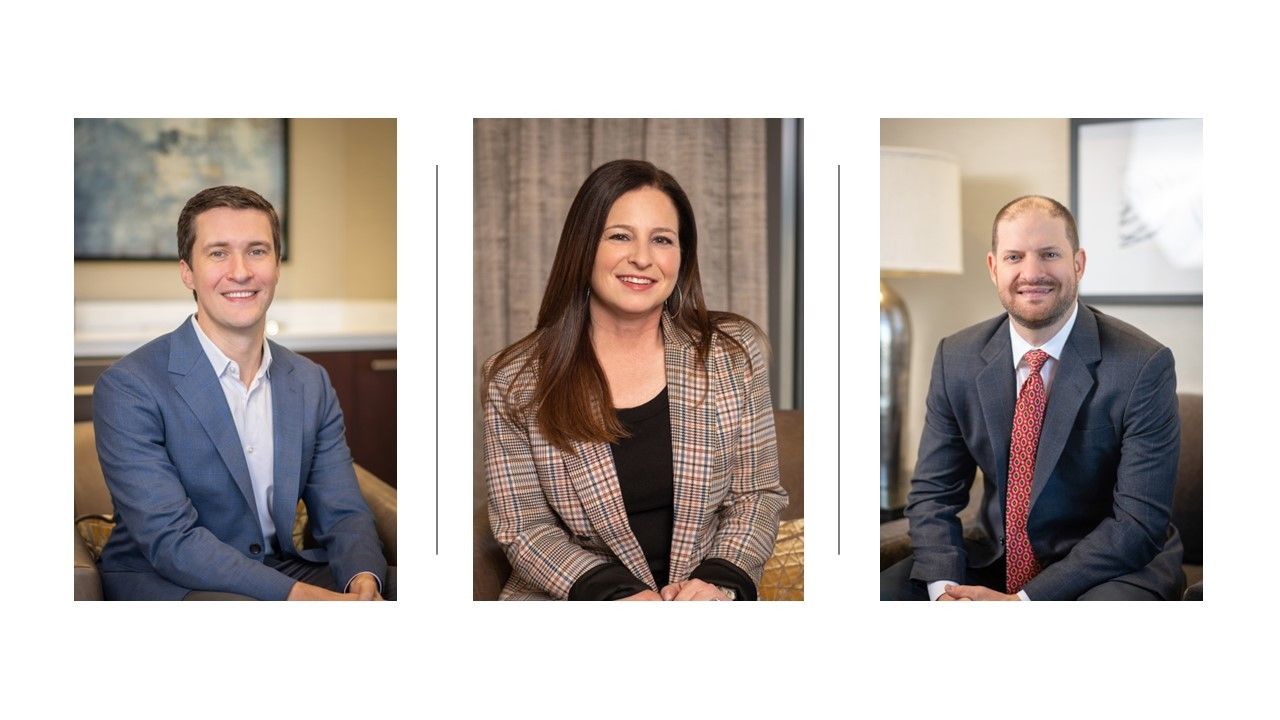 TWO MAJOR COMPANIES in the real estate finance space, Noble Investment Group and Peachtree Hotel Group affiliate Stonehill, recently announced major changes in their senior leadership team.
Noble, led by Mit Shah as CEO, announced triple promotions in the firm. Dustin Fisher, Lisa Smith and Judd Ledet have been promoted as senior vice presidents for investments, asset management and development, respectively.
Fisher will be responsible for the sourcing and execution of acquisition opportunities across Noble's institutional investment platforms, a statement said. Smith will lead the firm's asset management team and oversee a majority of Noble's third-party hotel operating relationships and overall asset performance.
In the new role, Ledet will lead the firm's pre-development process for hotel acquisitions, renovations, and new developments, including due diligence, estimating, and design.
"Dustin, Lisa, and Judd represent the outstanding depth of talent we continue to develop at Noble. Each of these leaders are valuable stewards of our organization as we
continue our next generation of growth," said Noble CEO Mit Shah. "We remain committed to investing in our next generation of leadership as we continue to expand the breadth of our investment strategies and enhance Noble's position as the leader in select-service and extended-stay hospitality."
In February, Noble partnered with Host Hotels & Resorts to tap and expand travel, leisure and hospitality opportunities.
Stonehill hired Daniel Siegel, Greg Koenig, Nisu Mehta and Taylor Pike to expand its leadership team.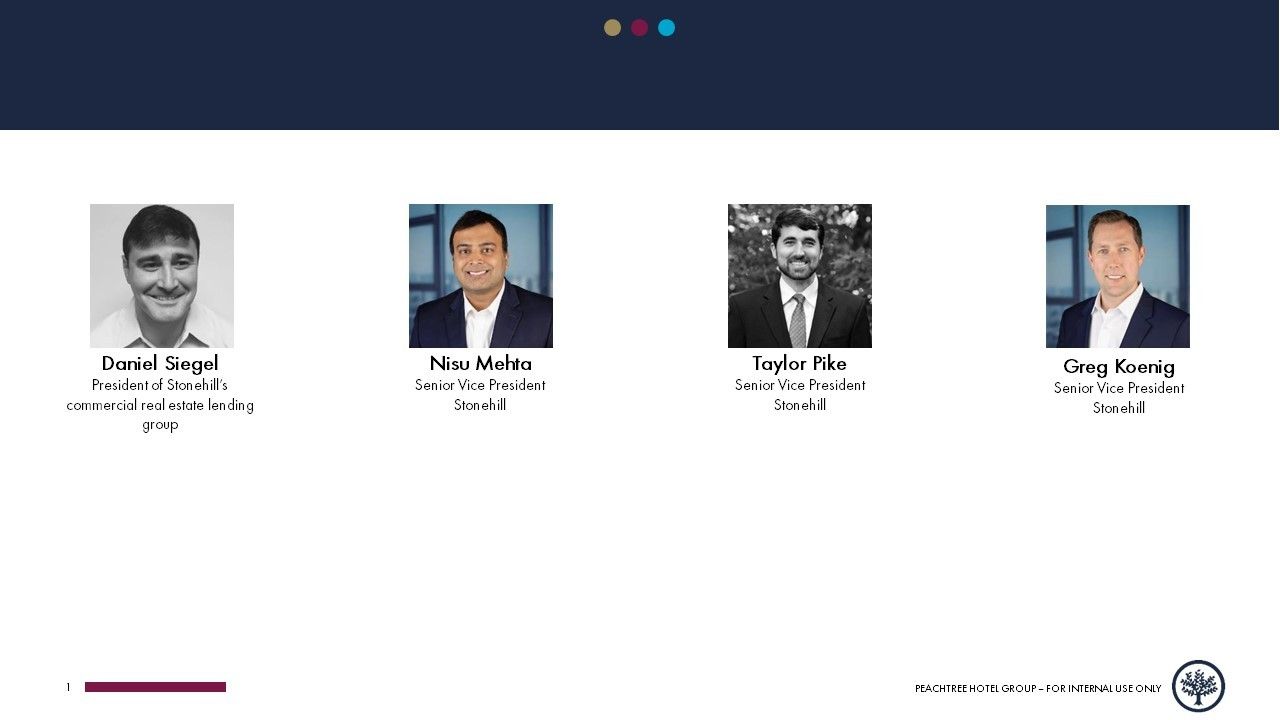 Siegel will be the president of Stonehill's commercial real estate lending group overseeing the group's expansion into commercial real estate lending. He was managing director at a large private equity firm and the head of high-yield investments.
Koenig, Mehta and Pike were appointed as senior vice presidents in the company. Koenig previously was an executive director at a large private equity company, focusing on debt originations in all asset classes.
Prior to joining Stonehill, Mehta was an executive director at a large private equity company, where he was a senior originator and underwriter focusing on both debt and equity investments in the southeast U.S.
Earlier, Pike was an executive director at a large private equity company, where he originated debt investments. He also worked as an analyst at Rialto Capital.
"We are fortunate to have these four highly accomplished industry executives join Stonehill at a time of strong growth and momentum for our business," said Mat Crosswy, Stonehill's president and a principal. "Their backgrounds closely align with Stonehill's deep industry experience, ingenuity and work ethic. We look forward to working closely with them on key strategic initiatives to grow our commercial real estate lending business."
Last month, Peachtree, led by Jatin Desai and Mitul Patel as managing principals, and its affiliates added five executives to its management teams.