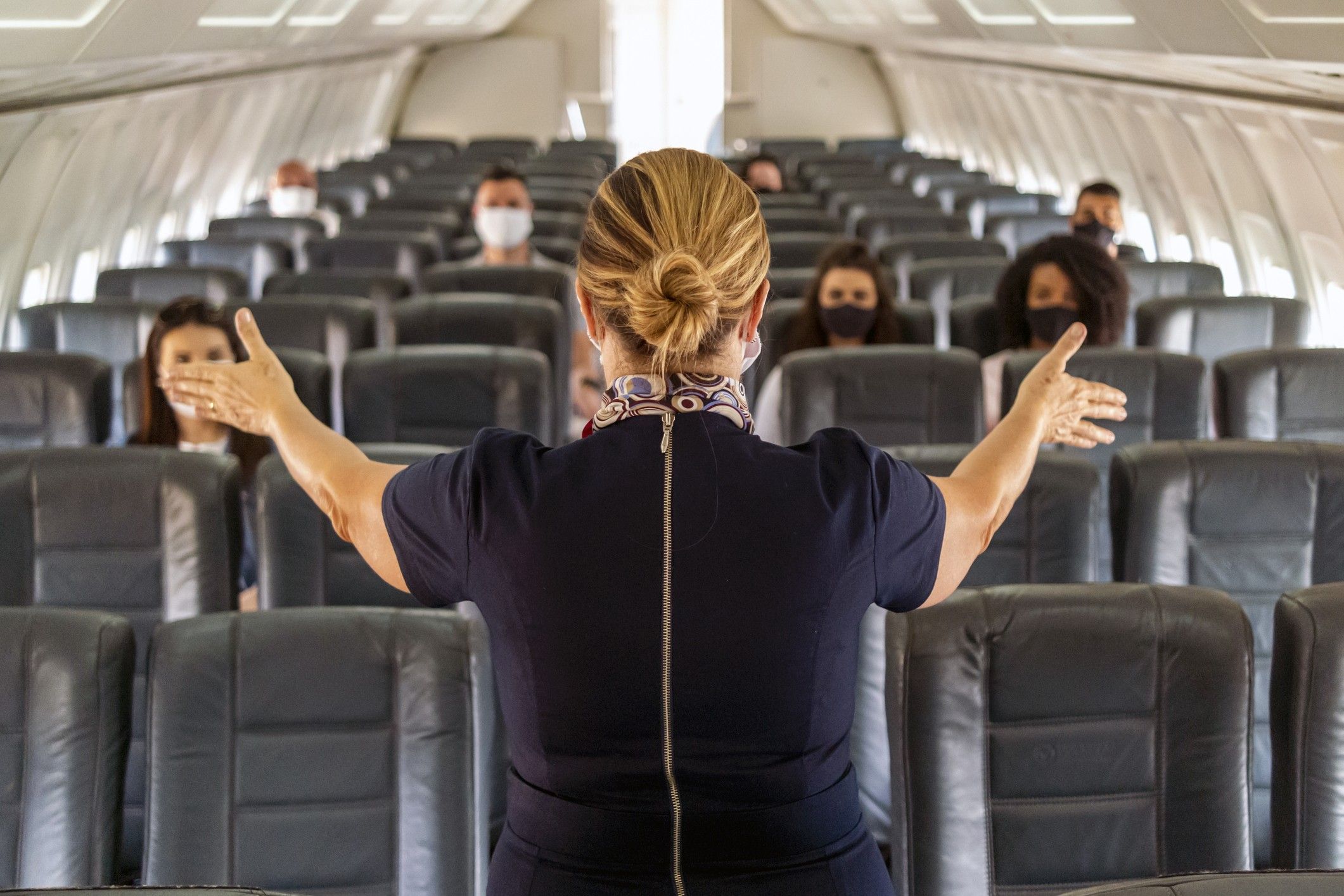 WYNDHAM HOTELS AND RESORTS launched the new "Extra Mile" initiative to show support and gratitude towards flight attendants, ahead of the International Flight Attendant Day on May 31, a statement said. The hotel company is partnering with TV personality and former flight attendant Lauren Lane for the project.
As part of the scheme, when flight attendants check-in at select hotels across the U.S., some will receive a $10 gift cards, in the form of reward points, to popular retailers like Starbucks and Amazon while others will receive a free weekend stay at the Wyndham hotel of their choice.
"Our Wyndham team members consistently go the extra mile and the same is true of our travel counterparts in the sky, so many of whom are the first touch point on our guests' journey to us," said Jurgen Schafers, Wyndham brand leader and vice president of operations. "With thousands of attendants staying with Wyndham, often in between routes, this is our way of saying thank you and letting them know we appreciate all they do."
The initiative was launched when Federal Aviation Administration data suggested there was a 112 percent jump in air-travel related incidents compared to last year.
"Being a flight attendant can be a thankless job. The selflessness, calm and confidence these men and women exude is so often overlooked," said Lane. "It's why I chose to team up with Wyndham on this initiative. These are individuals who everyday, overcome challenges and adversity to deliver exceptional experiences to keep travelers safe. They deserve to be celebrated, and I'm so happy that with the help of Wyndham, we're able to do just that."
Wyndham is also accepting online nominations to recognize one extra-deserving flight attendant with a 7-night stay at any Wyndham hotel plus a complimentary one-year upgrade to Wyndham Rewards Diamond membership, with many benefits.
Nominations will close on June 17.
In March, which was Women's History Month, Wyndham launched its new "Women Own the Room" program that aims to open the door for more women to achieve hotel ownership.