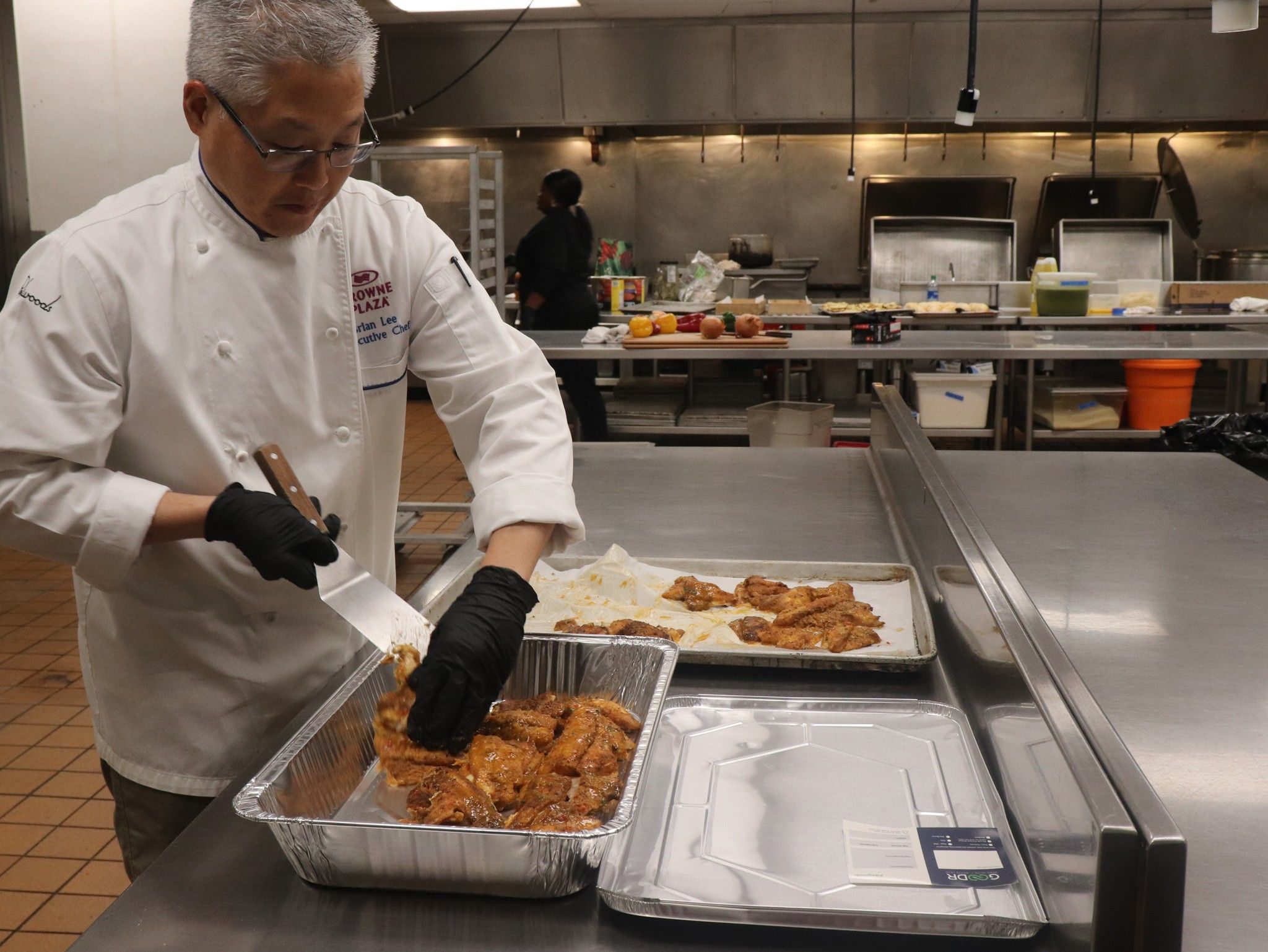 IHG hotel & Resorts hotel Crowne Plaza Atlanta Perimeter at Ravinia in Atlanta partnered with food waste management firm Goodr to rescue its surplus food, according to IHG. It will be the first IHG property to use the service.
As part of the partnership, edible, unsold food from the location's restaurants and corporate dining events will now be donated to Goodr's local non-profit partners, according to IHG. It also supports IHG's Journey to Tomorrow, a 10-year responsible business plan, which includes combating food insecurity in communities around the world and minimizing food waste.
"We're excited about our new partnership with Goodr to help do our part to combat the issue of food insecurity in the local Atlanta area," said Sharon Kilmartin, the Crowne Plaza's area general manager. "Together, we can help make a difference in the lives of many people in our community and we urge other hotels to do the same."
"Goodr is proud of the work we did with IHG Hotels & Resorts and the impact it made. We welcome Crowne Plaza Atlanta Perimeter to the Goodr family of partners and look forward to helping them manage their carbon footprint by reducing food going to landfills," said Jasmine Crowe, founder and CEO, Goodr.
As part of the initiative, employees of IHG's Atlanta headquarters and local hotels helped assemble and distribute 7-10 days' worth of groceries and donated them to 200 local families at one of Goodr's Pop-Up Grocery Markets. Besides, 1,000 school-aged children received Goodr snack packs delivered to their school, containing three meals, five snacks, and three beverages, also assembled by IHG and hotel employees.
"Our partnership with Goodr will help our hotels be smarter and savvier in their approach to creating compelling menus that result in less waste, whether it's a grab-and-go breakfast, a family restaurant or a Michelin dining experience," said Townsend Bailey, head of corporate responsibility for IHG's Americas region. "I'm delighted that this is being led by one of our hotels right here in Atlanta, where Goodr and IHG are both headquartered, and I'm looking forward to seeing this technology take off in more and more of our hotels around the country."
Recently, IHG Hotels & Resorts scored 100 on the Human Rights Campaign Foundation's 2022 Corporate Equality Index.
Peachtree Hotel Group in Atlanta owns several IHG properties. Mitul Patel, Peachtree's, said the Crown Plaza program sets a good example.
"We are incredibly proud of IHG's dedication to being a force for positive change by helping reduce hunger in Atlanta," Patel said. "Their partnership with food waste management and hunger relief company Goodr underscores that businesses can play a pivotal role in ending hunger."