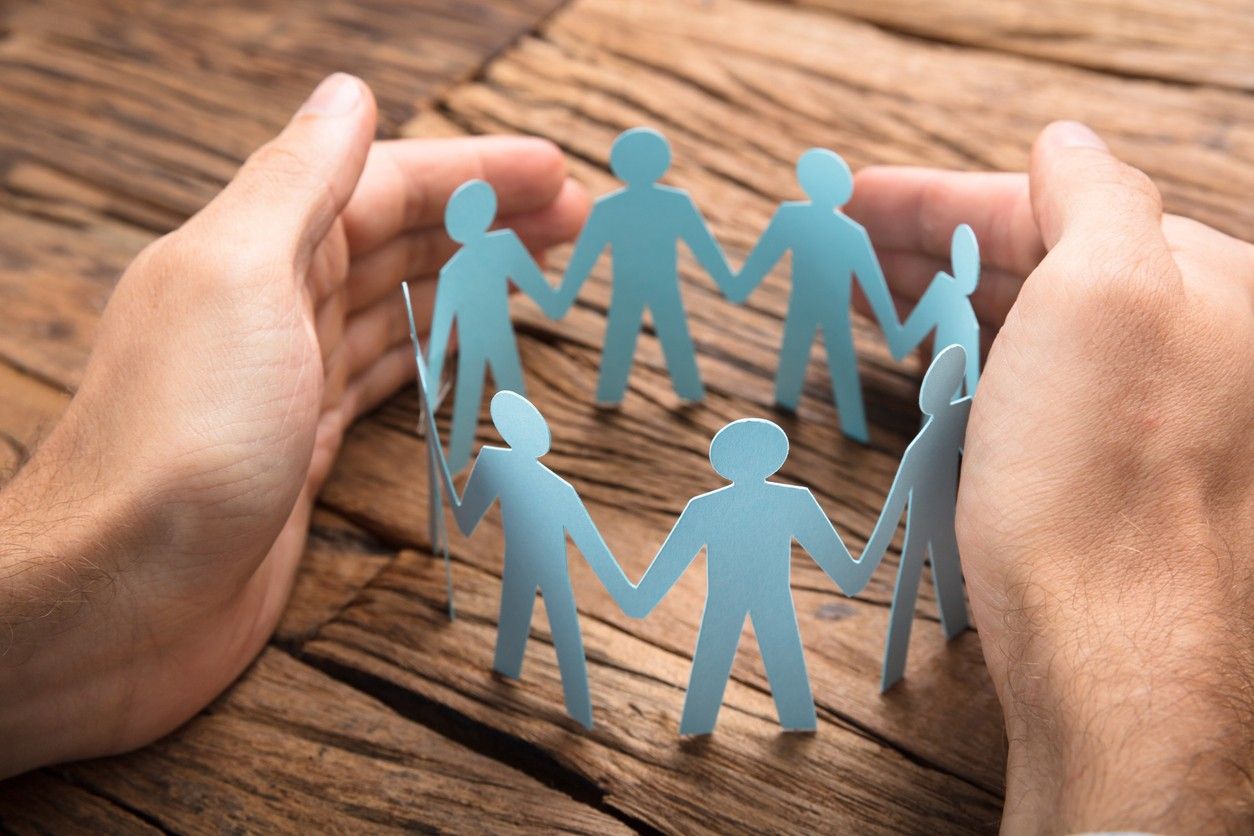 MARRIOTT INTERNATIONAL and IHG Hotels & Resorts scored 100 on the Human Rights Campaign Foundation's 2022 Corporate Equality Index. The CEI is a benchmarking survey and report measuring corporate policies and practices related to LGBTQ workplace equality in the U.S.
The index rates companies on criteria falling under four central pillars. That includes non-discrimination policies across business entities, equitable benefits for LGBTQ workers and their families, supporting an inclusive culture and corporate social responsibility.
This was the ninth consecutive year for Marriott to make a perfect score on the index. This year the index included 1,200 U.S.-based companies and 242 Mexico-based companies.
"Marriott International has a more than 90-year history of fostering a culture of inclusion and belonging," Ty Breland, Marriott executive vice president and chief human resources officer, said in a statement. "We are proud of this recognition for the ninth consecutive year and will continue to implement policies and programs that create a welcoming workplace for all."
Marriott has consistently implemented workplace diversity, equity and inclusion programs, the company said. In July 2021, it updated its training program with the goal of training all of its on-property employees to recognize and respond to potential indicators of human trafficking at hotels by 2025.
For IHG, this is its eighth year to score highly on the index in the U.S., according to a statement from that company. It also was the company's first time to score perfect for its operations in Mexico.
"At the heart of IHG's purpose, to provide true hospitality for good, is a commitment to diversity, equity and inclusion," said Elie Maalouf, IHG's CEO for the Americas. "That requires a conscious effort to foster a culture that truly represents the world we live and travel in. I'm extremely proud of our top ranking in this year's CEI, and we will continue ensuring everyone has the freedom to not only feel welcome, but to also be fully themselves at IHG."
Some of IHG's inclusion initiatives include:
The company kicked off its first Global Inclusion Week last November, which included diversity-focused virtual events where leaders and colleagues engaged with employee resource groups, learned from keynote and panel discussions and built deeper connections through interactive activities.
IHG hosted a global Pride month panel discussion about "bringing your full self to work" and the importance of mentors and allies. Regionally, IHG hosted LGBTQ+ conversations, which included an open forum for questions, as well as other employee engagement activities.
In 2021, IHG delivered conscious inclusion learning across its properties in Mexico, Latin America and the Caribbean, and expanded its dedicated ERGs, including Out & Open for colleagues who identify as LGBTQ+ and allies, and Lean-In, which is focused on empowering women to achieve their ambitions.
Last year, IHG held a "Travel Proud" hospitality training session in its company-managed hotels to help improve the experience for LGBTQ+ travelers and encourage IHG teams around the world came together to celebrate PRIDE.
The Americas Out & Open ERG worked with IHG's marketing team to create a new IHG Pride logo that was shared across social media platforms in June and is featured on a new IHG Pride landing page.
IHG is a signatory to the UN LGBTI Standards for Business, CEO Action for Diversity & Inclusion, The Valuable 500, Women in Hospitality's Diversity in Hospitality Travel and Leisure Charter, the 30 percent Club and Change the Race ratio. The company also is a member of the National Diversity Council and the Georgia Diversity Council.
"When the Human Rights Campaign Foundation created the Corporate Equality Index 20 years ago, we dreamed that LGBTQ+ workers – from the factory floor to corporate headquarters, in big cities and small towns – could have access to the policies and benefits needed to thrive and live life authentically," said Jay Brown, Human Rights Campaign senior vice president of programs, research and training. "We are proud that the Corporate Equality Index paved the way to that reality for countless LGBTQ+ workers in America and abroad. But there is still more to do, which is why we are raising the bar yet again to create more equitable workplaces and a better tomorrow for LGBTQ+ workers everywhere."