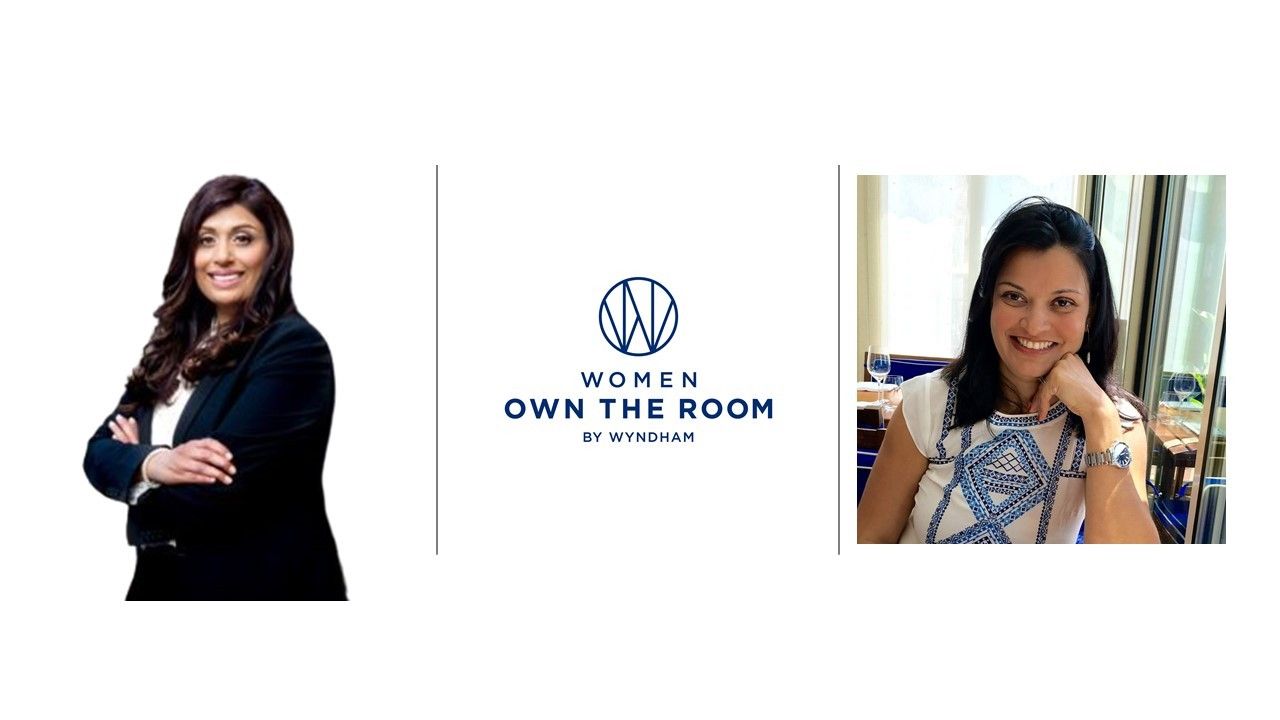 MARCH IS WOMEN'S History Month, a time to focus attention on women's role in business and society. It also is the second month for Wyndham Hotels & Resorts' new "Women Own the Room" program that aims to open the door for more women to achieve hotel ownership.
Two of the first participants in the program are Trusha Patel, founder and CEO of Platinum Holdings in Austin, Texas, and Neha Jadhav of Chantilly, Virginia, founder of Luminous Hotel Management. Both women are opening dual-brand La Quinta and Hawthorn Suites hotels with assistance from WOTR assistance.
Correcting an imbalance
Wyndham launched WOTR in January in an effort to overcome the common barriers women face in developing, opening and running their own hotel. The program provides assistance with financial solutions, personalized operational support and networking and educational opportunities.
Programs such as WOTR are needed to counter hospitality industry data that shows women are significantly underrepresented in hotel ownership, real estate, and investment funding roles, Wyndham said in a press release. The company cited the most recent annual report from the Castell Project, a nonprofit focused on promoting women in the industry, that found that while there are more women in the hospitality industry they still lag behind in leadership roles.
Also, only one woman enters hotel development for every 9.2 men entering the field, Wyndham said.
"Women want to own and develop hotels – the momentum we're seeing proves it – they've just lacked trusted partners and advocates who will help guide them in their pursuits," said Lisa Checchio, Wyndham's chief marketing officer. "The mentorship opportunities and resources Women Own the Room provides are invaluable and will better inspire and prepare future generations of women hoteliers."
A stark realization
Patel was one of the first two franchisees to take part in the WOTR program. She grew up in the hotel business, as did so many others in the Asian American community, serving several roles in her family's independent hotel in San Antonio, Texas. In her teens she served as translator assisting her father in making deals for the business.
She moved away for a while and practiced psychology for a while, but eventually returned to Texas with her husband where they developed a hotel in Houston, then several more. Then, something happened that made her aware of a reality within the industry.
At a conference, she was talking to lending partners about one of her acquisitions, trying to get better terms, only to be told they could do no better. Then her husband approached one of the other men she had spoken to and told him he was involved in the deals his wife had presented.
The lender agreed to new, better terms that evening.
"That made me realize that it's not something to do with the assets, it's not to do with my buying choice, it's nothing, it's just a gender issue," she said. "Being that it's a gender issue, it provoked me to be able to look at all the brands during that conference, and see that there's a lot of talk, lots of conversations out there, that we're wanting to do this, we're going to do this, but truly, who actually has something in place right now that I can actually utilize and be of an asset for me to go on to the next step to be able to be instrumental for my progression? And that's where Women Own the Room came in."
Patel's hotels, two separate La Quinta/Hawthorn Suites dual-brands, will be in Austin and Georgetown. Each hotel will offer a combined 125 guestrooms – 75 of which will feature La Quinta's Del Sol prototype and 50 will feature the updated room design for Hawthorn, an extended-stay brand.
Patel said she has developed new hotels for her father and husband before.
"But this will be my own two new builds that I can put my stamp on and create a legacy," she said. "Because if you think about it, it's all the decision-making right from the ground up all the way up to opening up the business."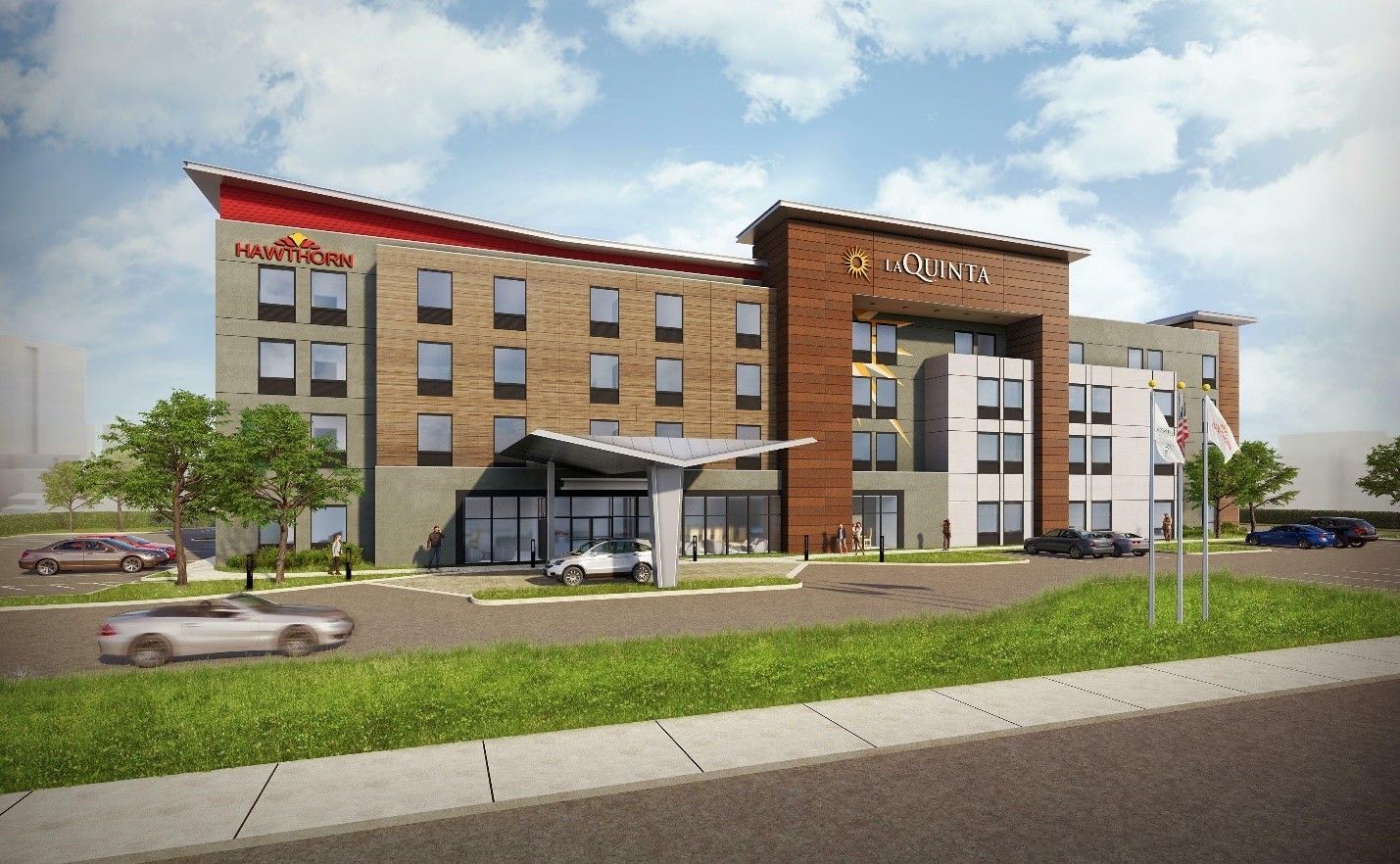 Women take point
Jadhav came from similar circumstances to Patel. Her family moved from India to the U.S. in 1984 and bought their first independent property in Wilmington, Delaware, which they still own. She grew up in the hotel, helping out, until she met her husband at University of Delaware when she was 18.
They moved to California after marrying, and Jadhav worked several jobs in financing, including a stint at Morgan Stanley focusing on securities management and overseeing a $400 million investment portfolio.
"But, once we had kids, we decided it was time for us to move back to the East Coast from California to be closer to my parents and so the kids can spend time with their grandparents," she said. "And that's when I rejoined the hotel industry in 2004."
With partners she purchased the property in Warrenton, Virginia, that currently holds her Baymont Inn and Suites, another Wyndham product. That will be the location of her new dual-brand project as well.
"It sits on basically a four-acre parcel and so we were redeveloping that into a LaQuinta/Hawthorne   and keeping our Baymont on the same parcel," Jadhav said. "It's a unique situation for us and Wyndham where they'll have three-brand representation capturing pretty much all market segments you can think of, from extended-stay to midscale to economy."
She signed the deal for the new hotel in December, thanks in no small part to the WOTR program.
"The Women Own the Room program definitely gave me that push in terms of the support that we need, given that it's a new construction and is something that I did not have experience with," Jadhav said. "I know that Wyndham with the program, the initiative that they're providing by assisting with financing the design team, I think that we will definitely be in good shape when we do start the construction."
The new hotel will have between 100 and 125 rooms, but Jadhav said she is conducting market research to determine how they will be distributed.
Jadhav said the WOTR program and other efforts to support the advancement of women in hospitality will pay off for the industry in the end.
"A lot of the women, they're in the back of the scenes, or they have other experiences, but are not put to the forefront," Jadhav said. "Now we can have their voice move to point and be presented at the ownership level, too. It's a very innovative and progressive program that will empower women entrepreneurs to become hotel owners and operators. It will definitely bring diversity and a fresh perspective to the hotel industry. I think it's going to benefit not just women owners, but also, holistically benefit all owners and brands."
Wyndham also released a video that explains the WOTR program.
Other hotel companies also observed International Women's Day on Tuesday along with Women's History Month using different programs.