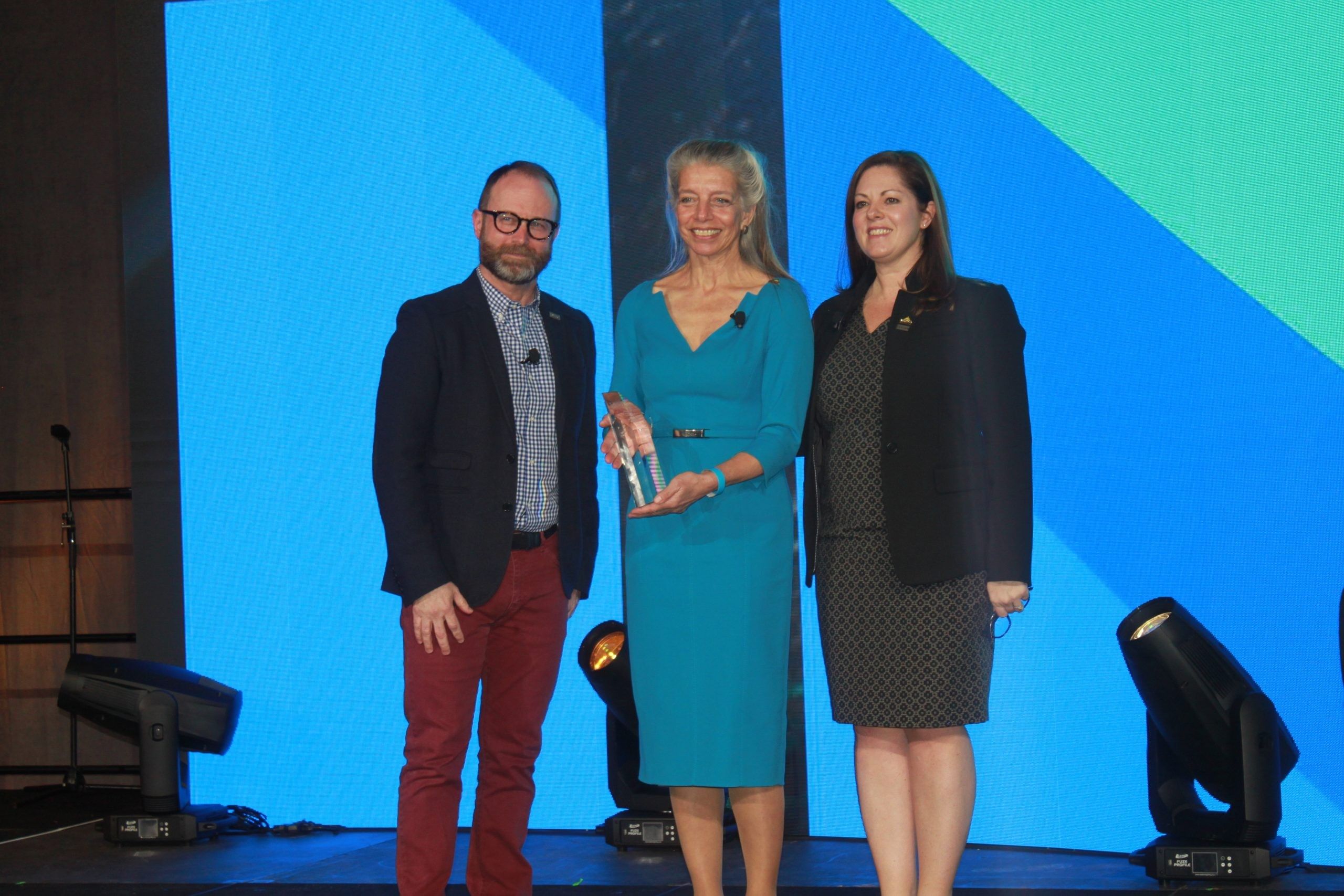 IT'S BEEN A tough year for women in the hospitality industry, but progress has been made as more female executives took leadership roles, according to an annual report from the Castell Project, a nonprofit focused on promoting women in the industry. The next challenge, according to the project, is getting more women in hospitality education programs.
Castell Project founder and chairwoman Peggy Berg released the 2022 Women in Hospitality Industry Leadership report during the Americas Lodging Investment Summit in Los Angeles earlier this week. During the conference, Berg received the ISHC Pioneer Award for her work in the industry, and she told a story during her acceptance speech that encapsulates where women are coming from in the industry.
When she was in college, Berg said, the Equal Employment Opportunity Act lifted the restrictions on women working. So, she walked into a large firm looking for a job.
"The partner in charge of the office, Jerry, he took one look at me and said 'Well, this will never work.' And then because of the EEOA, he said, 'I will give you a job if you promise not to get pregnant for two years,'" Berg said. "Jerry thought this was impossible. I thought Jerry didn't understand the law. Mostly I thought, if that's the barrier to success, the best vertical I have to cross, I can run this company. And a few years later, 140 men found themselves with a female partner."
That kind of advancement happened for women in 2021, according to the report. Women now hold one leadership spot for every 10.3 men, compared to one to 11.2 in 2019.  At the manager/director levels, women now hold 1 in 3 hospitality brokerage positions and 1 in 6 at the vice president/senior vice president/executive vice president level.
The number of male vice, senior vice and executive vice presidents at hotel investment conferences did not change materially while the number of women doubled.  Female representation in hospitality brokerage, which competes with general commercial real estate for talent, went from one woman to 10.1 men in 2017 to one woman to 7.2 men in 2021.  CREW Network reports that more women occupy brokerage positions than ever before at 29 percent, a 6 percent increase from 2015.
The Castell Project report also found that women speak at 22 percent of hospitality investment conference podiums, up from 16 percent in 2017.
"We work very hard to get more women on the podium," Berg said. "It's good for their careers, and it inspires others. It's also good awareness for the men in the industry to see women on the podium. We look at the four investment conferences, because they're so male dominated, and the conferences have done a terrific job of putting more women on the podium, and they've been working on it, and the companies are starting to respond, they're starting to think that there's advantages to them to having diversity and who represents them."
The most recent report overall was positive, Berg said, particularly compared to last year's report.
"As the hospitality industry rebuilds the jobs it has lost since the start of the pandemic, developing career opportunities for women and minorities is even more vital in the hotel sector," she said.  "This report tracks progress and we are seeing more women in senior executive roles, successfully advancing every aspect of their companies.  There are more women on the podium, building their own careers and inspiring others.  There are more women owners, including women of color.  Recognition of the value and importance of diverse leadership is now widespread, so we expect these trends to accelerate."
However, challenges remain Berg said.
"Enrollment at college and university hospitality programs is declining among men as well as women.  Hospitality advanced education is the industry's talent pipeline," she said. "Our Castell@College initiative inspires students by showing them desirable futures through the hospitality industry.  However, broader work to upgrade the industry's reputation as an employer and career option is critical for women and the industry."
Also, the pandemic was particularly difficult for women, Berg said.
"Statistical surveys show they've had a disproportionate share of the housework and the child rearing. And if you take away the support system from in-person school, and the support system for childcare, and the support system for cleaning houses, it's been a significant stressor for women," Berg said. "And then on top of that, they're working from home, it's been a challenge."
This could lead to some attrition in the number of women in the workforce.
"Surveys are showing that more than one out of three women are thinking about leaving the workforce or down shifting their careers or otherwise finding other solutions. That correlates to disproportionately high levels of burnout among women compared to men," Berg said. "The men are having a hard time, no doubt about it, but the hit on women and the stress on them, it's just been high."
The Castell Project offers a mentorship and network program to help women in hospitality advance on all levels. However, Berg said employers can still take steps to improve retention.
"Every woman is different. I think, for employers, they have the challenging job of finding nuanced solutions. There's not going to be a one size fits all," she said. "But, I think flexibility is probably the number one thing. The number two thing, or maybe the number one thing, is that actually, we know that the whole employment structure is under stress. However, the solution to that can't be overburdening the few people that are left or you lose the few people that are left."