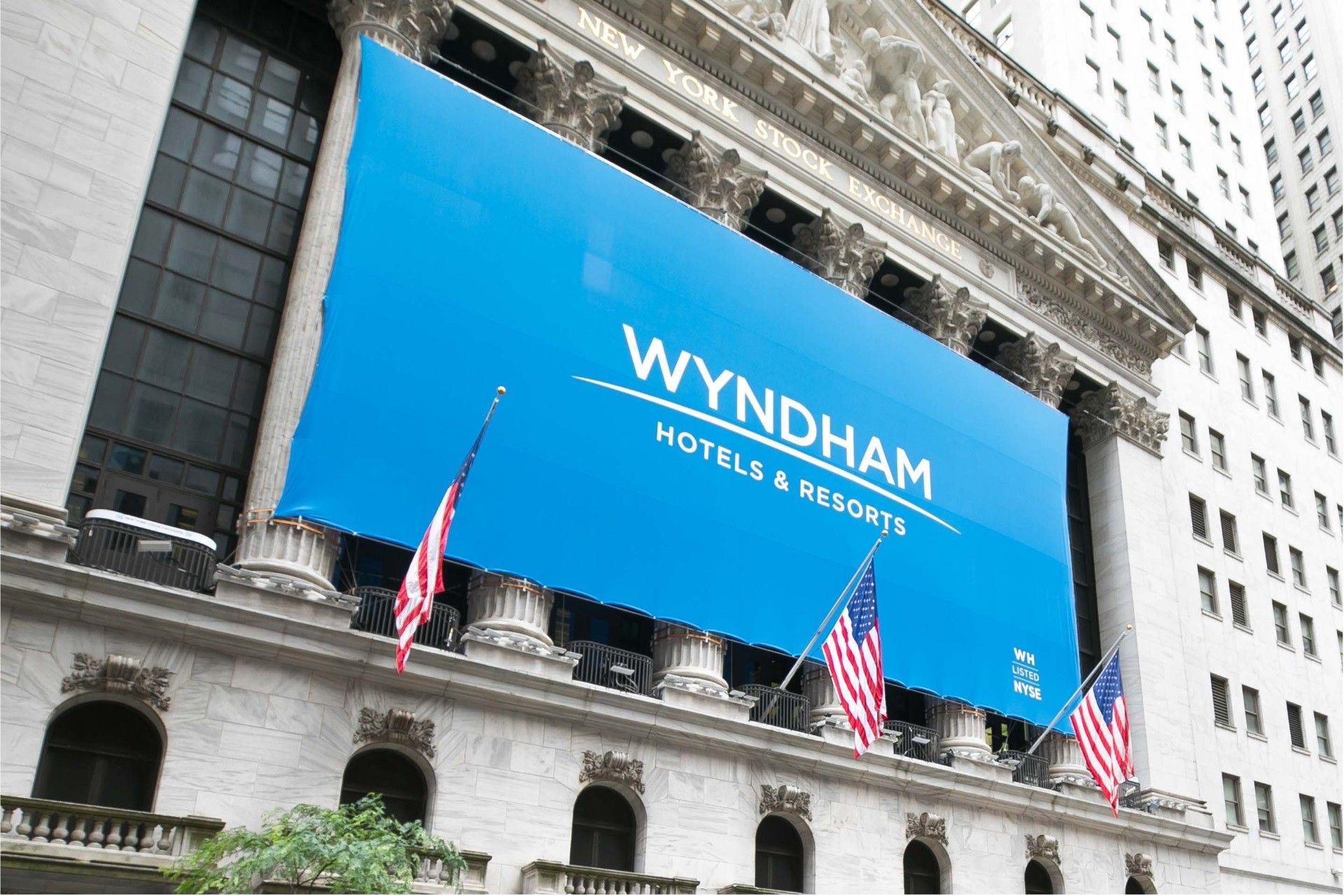 RECENT MEDIA REPORTS indicate that Choice Hotels International is considering acquiring Wyndham Hotels & Resorts. The report comes as Wyndham marked its fifth anniversary as a publicly traded hotel company.
According to a recent article in The Wall Street Journal, which cited undisclosed sources, Choice Hotels International is reportedly considering the acquisition of Wyndham Hotels. The report also mentioned that the two companies are not currently engaged in formal discussions regarding a merger or acquisition, and it remains uncertain whether Wyndham is interested in being acquired.
In August 2022, Choice completed the acquisition of Radisson Hotels Americas for $675 million. The transaction includes Radisson's franchise business, operations and intellectual property.  Similarly, in September 2022, Wyndham also purchased the Austria-based Vienna House Hotel brand for $44 million from Berlin-based HR Group.
The recent WSJ report suggested that there is a possibility that Choice Hotels may directly present an acquisition offer to Wyndham shareholders. However, Wyndham seemed to dismiss the WSJ report.
"We don't comment on rumors," the company said in a statement. "We are focused on business as usual, driving value for our franchisees, team members, guests and stakeholders."
Choice did not return a request for comment in time for this article.
Five years on Wall Street
In its report marking the fifth anniversary as a public company, Wyndham said it has a portfolio of approximately 9,100 hotels across more than 95 countries. Geoff Ballotti, president and CEO of Wyndham Hotels & Resorts, said in a statement that during  the past five years, the company launched and integrated five new brands, expanding its global portfolio to 24 in total.
"In addition to our portfolio growth, we have entered over 55 new countries and introduced our brands in over 100 new locations. Furthermore, our exceptional development pipeline consists of over 1,800 hotels, indicating positive growth," Ballotti said. "These achievements exemplify our unwavering dedication to the long-term success of our franchisees, team members, and shareholders, who have collectively received over $1.5 billion in dividends and share repurchases. While we take pride in our accomplishments thus far, we are even more enthusiastic about our future, which holds great promise."
Focussing economy, midscale segments
Since its initial public offering in 2018, Wyndham expanded its select service portfolio in the economy and midscale segments, providing enhanced opportunities for travelers and guests. Presently, the company offers a diverse range of 24 brands across various segments, catering to the preferences of both owners and guests, the company said.
According to Wyndham, the company saw growth in its midscale and above portfolio, experiencing a global increase of 63 percent. It noted the acquisition of La Quinta that allowed Wyndham to expand its presence to three new continents and four additional countries, including China, New Zealand, Turkey and the United Arab Emirates.
"The company introduced several brands in new segments, including ECHO Suites Extended Stay by Wyndham, catering to the extended-stay market, Wyndham Alltra, offering all-inclusive experiences, and Registry Collection Hotels, delivering luxurious accommodations," the statement said.
Global pipeline 
Wyndham expanded its global pipeline more than 50 percent to 226,000 rooms. Around 80 percent of this growth consists of new construction. In addition, the U.S. pipeline has experienced a nearly 60 percent increase, and the direct franchising pipeline in China has grown by almost 70 percent, the statement added.
According to the company, Wyndham also streamlined its business operations by transitioning to a predominantly franchised model, divesting its two owned hotels and reducing its involvement in the U.S. hotel management business.
"In Europe, Wyndham expanded its presence by acquiring the Vienna House brand from HR Group, a longstanding Wyndham franchisee based in Berlin. This acquisition has resulted in the addition of over 40 new hotels and more than 6,400 rooms to Wyndham's European portfolio," it said.
Healthy financials
In terms of financial performance, the company said it has demonstrated strong results, generating over $1.4 billion in free cash flow. Additionally, Wyndham has returned $1.5 billion to shareholders, accounting for nearly 25 percent of its initial market capitalization. This includes the repurchase of 16 percent of its outstanding common shares, highlighting the company's commitment to delivering value to its shareholders.
Focus on the franchisees
Wyndham said it prioritizes the success of its franchisees, recognizing that their achievements directly contribute to the company's own success.
"This owner-focused approach has positioned Wyndham as one of the industry's most respected and trusted franchisors," the company said. "The company has significantly improved its contribution, accounting for over 75 percent of all U.S. bookings. Furthermore, it has nearly doubled the size of its loyalty program, Wyndham Rewards, with over 100 million enrolled members. Notably, nearly half of all U.S. check-ins are from program members who tend to stay twice as long and spend twice as much on average."
Wyndham increased its franchisee retention rate from 92 percent to over 95 percent, placing it among the highest in the economy and midscale segments. To support franchisees, Wyndham invested more than $275 million to provide them with technology solutions.
"Collaborating with industry leaders such as Sabre and Oracle, the company has implemented next-generation property management systems," the company said. "It has also partnered with IdeaS for advanced revenue management systems, Salesforce for a sales and service platform, and Amperity for a customer data platform, among others."
Wyndham's mobile app has become the company's fastest-growing booking channel. It offers features tailored to road trippers, including Lightning BookSM and Road Trip Planner, as well as mobile check-in and checkout. Additionally, the company provides in-stay features like digital room keys.
Upholding core values 
Wyndham said it has aimed to cultivating a diverse global community while upholding its core values of integrity, accountability and inclusivity.
"The company has prioritized team member work-life balance by organizing regular appreciation days, annual philanthropic-focused WISH days, and offering hybrid and flexible work arrangements. This approach has been instrumental in attracting and retaining top-tier talent while solidifying Wyndham's standing within the industry," the company said.
Wyndham has launched programs to advance diversity and ownership opportunities, including the Women Own the Room initiative and BOLD by Wyndham.
"These programs have resulted in over 50 combined signings and the opening of more than a dozen establishments," Wyndham said. "The company has placed a strong emphasis on greater industry diversity through comprehensive training programs focused on antiracism, unconscious bias, allyship, and gender equity. Wyndham is on track to achieve its 2025 goals of achieving 100 percent gender pay equity globally and providing unconscious bias training to 100 percent of hotel team members."
The company has reinforced its commitment to protecting human rights by supporting humanitarian causes and combatting human trafficking. Through partnerships with organizations like Polaris, BEST, and ECPAT-USA, Wyndham requires global training for all hotels and recently donated $500,000 to the AHLA Foundation's Survivor Fund.
Wyndham has implemented the Wyndham Green program to assist franchisees in reducing their environmental footprints and operating more efficiently through eco-friendly initiatives. All hotels globally are required to attain a minimum Level 1 Core Wyndham Green Certification.
Ballotti expressed gratitude for the support and engagement of owners and team members.
"We will continue to deliver on our mission of making hotel travel possible for all by providing the very best value in the industry to our owners and guests, offering Count On Me service while living our core values of integrity, accountability, inclusivity, caring and fun," he said.