A quarter century ago, Mitch Patel made a choice to follow his passion by founding Chattanooga, Tennessee-based Vision Hospitality Group. He shared the story of what led to that decision, and how it resulted in the creation of a company that now owns 43 hotels in nine states, for Asian Hospitality's Leadership Series.
Before founding VHG in 1997, Patel learned the hotel business in his youth. Now, along with the existing portfolio the company has 16 hotels in its pipeline. The company's portfolio includes its boutique Kinley brand; The Edwin Hotel in Chattanooga that is part of Marriott International's Autograph Collection; The Grady Hotel in Louisville, Kentucky, that is part of Small Luxury Hotels; and other brands including Element by Westin, DoubleTree by Hilton, Embassy Suites by Hilton, Hyatt House, Residence Inn by Marriott and more.
Last year, Patel and a crowd of VHG employees and local supporters celebrated the company's 25th anniversary in business. During the gala celebration, Patel said the anniversary, coming as it did at a point when the pandemic was ebbing, was a time to "reflect on the past gratitude, and also look out into the future.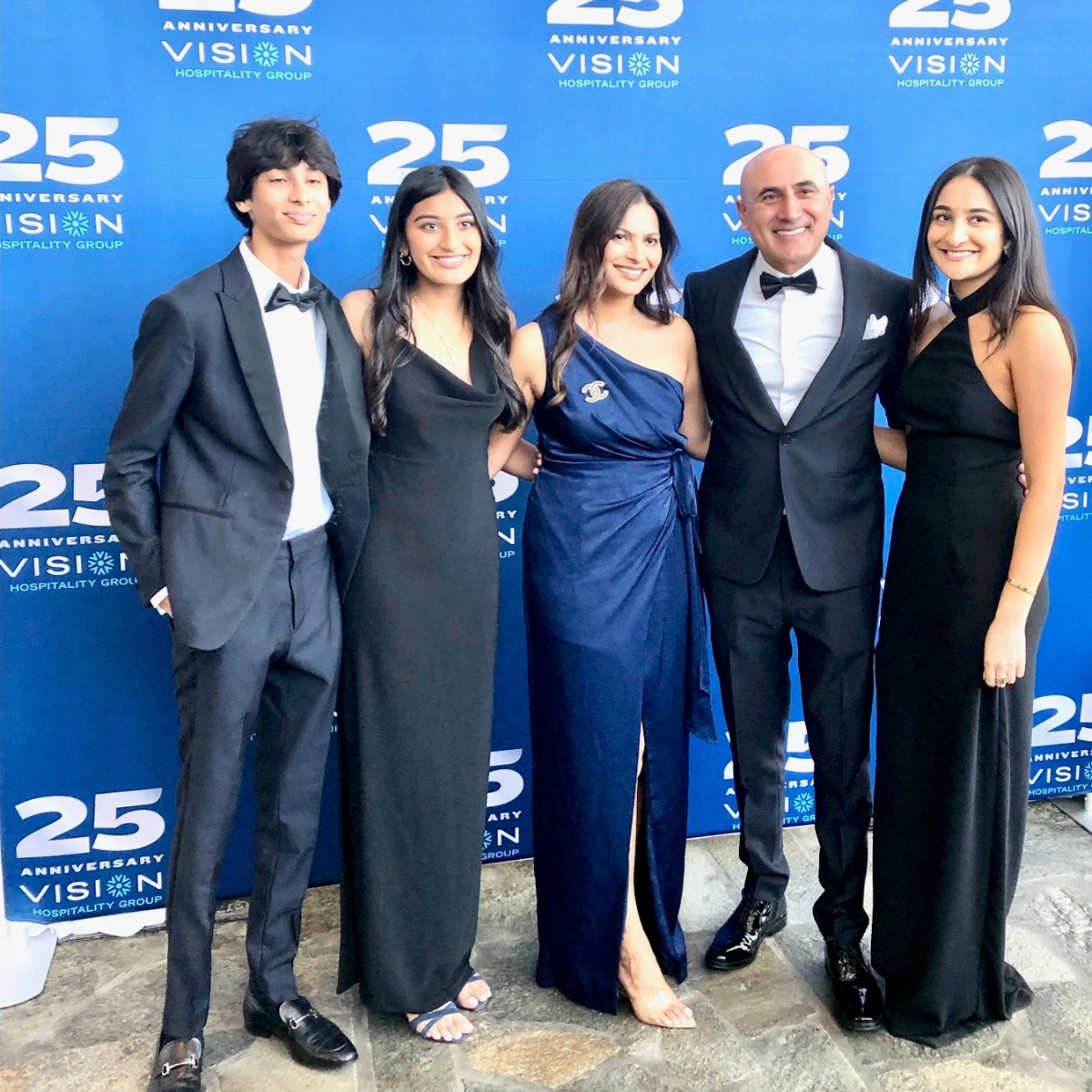 "Together we've accomplished a lot these past 25 years," Patel said at the time. "But our journey is not over. Even though our industry just went through an unprecedented crisis, I've learned that you can never bet against the American spirit."
That American spirit was always present in Patel's life, starting with his family's arrival in the U.S. It's a story he shares with many Asian American hoteliers.
A means to an end
"I grew up in this business like many Asian American hoteliers," Patel said. "The first generation made tremendous sacrifices to come to this great country and got into this business. My father and mother, for their first property leased an 11-room motel in Stockton, California. We were living in the apartment behind the motel office and I was a 7- or 8-year-old kid helping out in the family business, cleaning rooms doing laundry, even checking in customers at that age."
When he was 10 years old, Patel's family moved to Cleveland, Tennessee, where they bought a larger two-story Scottish Inn. He continued to help out through high school and college, cleaning rooms, doing laundry, front desk and, when he was older, making bank deposits.
"But, because I grew up doing that, that's the last thing I wanted to do was pursue it as a career. I think that this story is very prevalent with many Asian Americans. The first generation came to this great country with nothing in their pockets that make tremendous sacrifice simply for a better life for the second generation," Patel said. "The sacrifice was to work hard not so that we wouldn't have to work hard, that wasn't the goal, but for us to be a professional. For them a business of a motel or a gas station, or a little shop or a subway where you physically had to work hard to be successful, they did that so we wouldn't have to. So we could be a doctor, be a lawyer, be an engineer. Business was kind of looked down upon at that time."
Patel tried the last option and became an engineer. However, after a short time he realized that was not his passion.
"I just did not love engineering. I was always a creative person. I was always a people person and engineering didn't allow me to do that. I couldn't take those yellow and white lines on the highway and make them purple," Patel said. "Here's a way if you know you're in the right industry. Every industry has a trade journal publication, and if you don't want to read your own trade journal, that's a bad sign."
'I'd never built a shed before'
Patel decided to return to the family business. However, it wasn't an easy step to take.
"I'd saved up $3,000 working as an engineer really," Patel said. "I didn't have any experience, besides cleaning rooms as a kid, and but I took the plunge."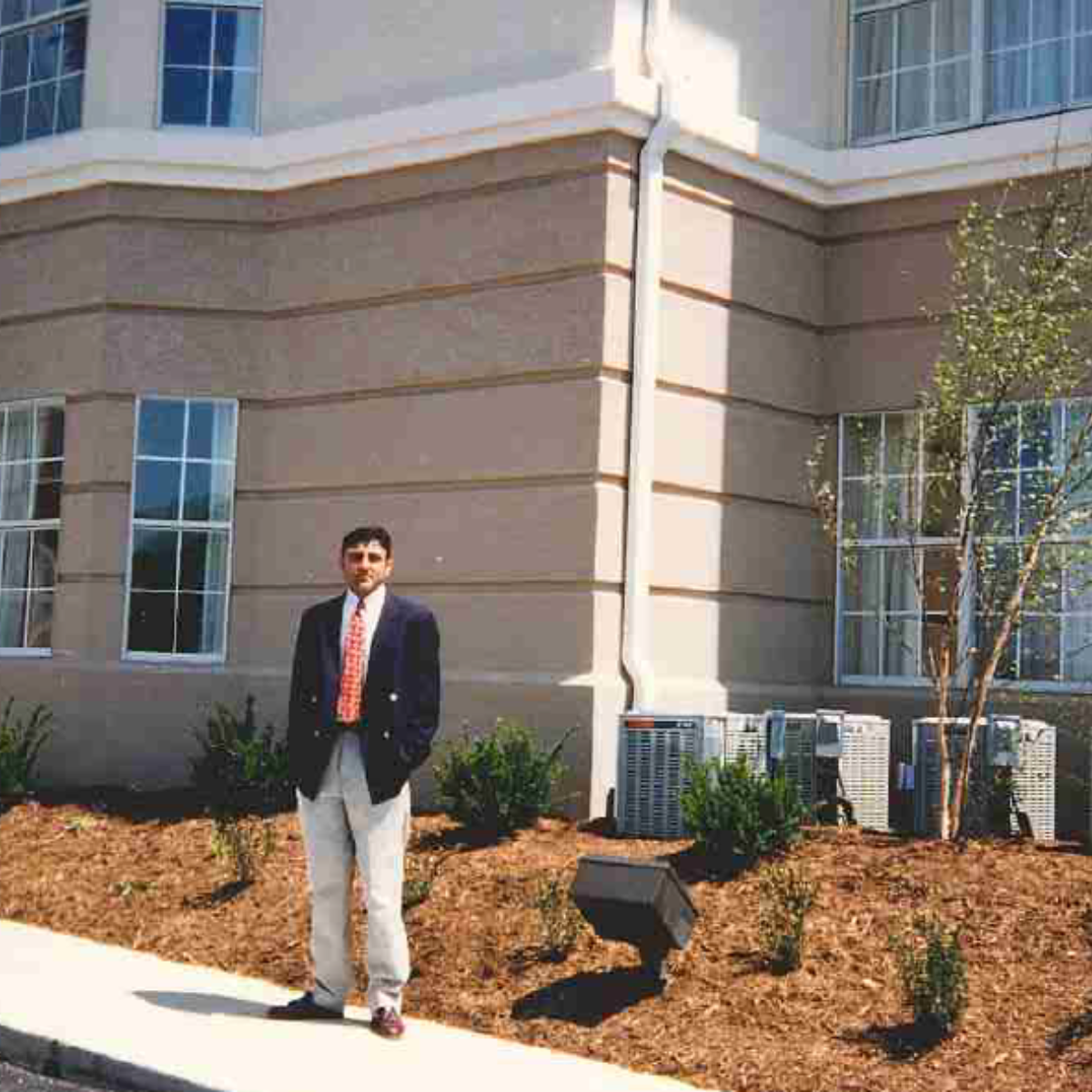 He gathered some partners and more financing and serves as a general contractor for his first hotel project, a Homewood Suites. His partners were impressed by his engineering background.
"I'd never built a shed before but I built that hotel on time and on budget," Patel said. "I learned a lot about building and literally took off my hard hat and learned how to put on a tie."
In its first month the hotel saw only a 10 percent occupancy. However, Patel was determined not to let down his partners.
"We dug in and doubled down on our efforts and after 18 months of hard work and dedication, we became the number one hotel in the market," Patel said. "But something else happened, I found my passion where I never expected and the rest is history."
Crossing the goal line
VHG has been expanding under Patel's leadership, and that growth continues today. For example, in May the company broke ground on a seven-story, 184-suite Embassy Suites in Chattanooga that will be developed for $54 million and includes rooftop and street-level bars and a coffee area in an open lobby.
"We have 16 hotels in our pipeline right now, which is a very active pipeline, especially in this environment," Patel said. "That's about a half a billion dollars in new construction."
Patel said VHG had built more than 60 hotels over the past 26 years and acquired several more. He said in the recent interview that the lending environment is very challenging right now, especially for new construction, but he also expressed continuing confidence in the company's path to growth.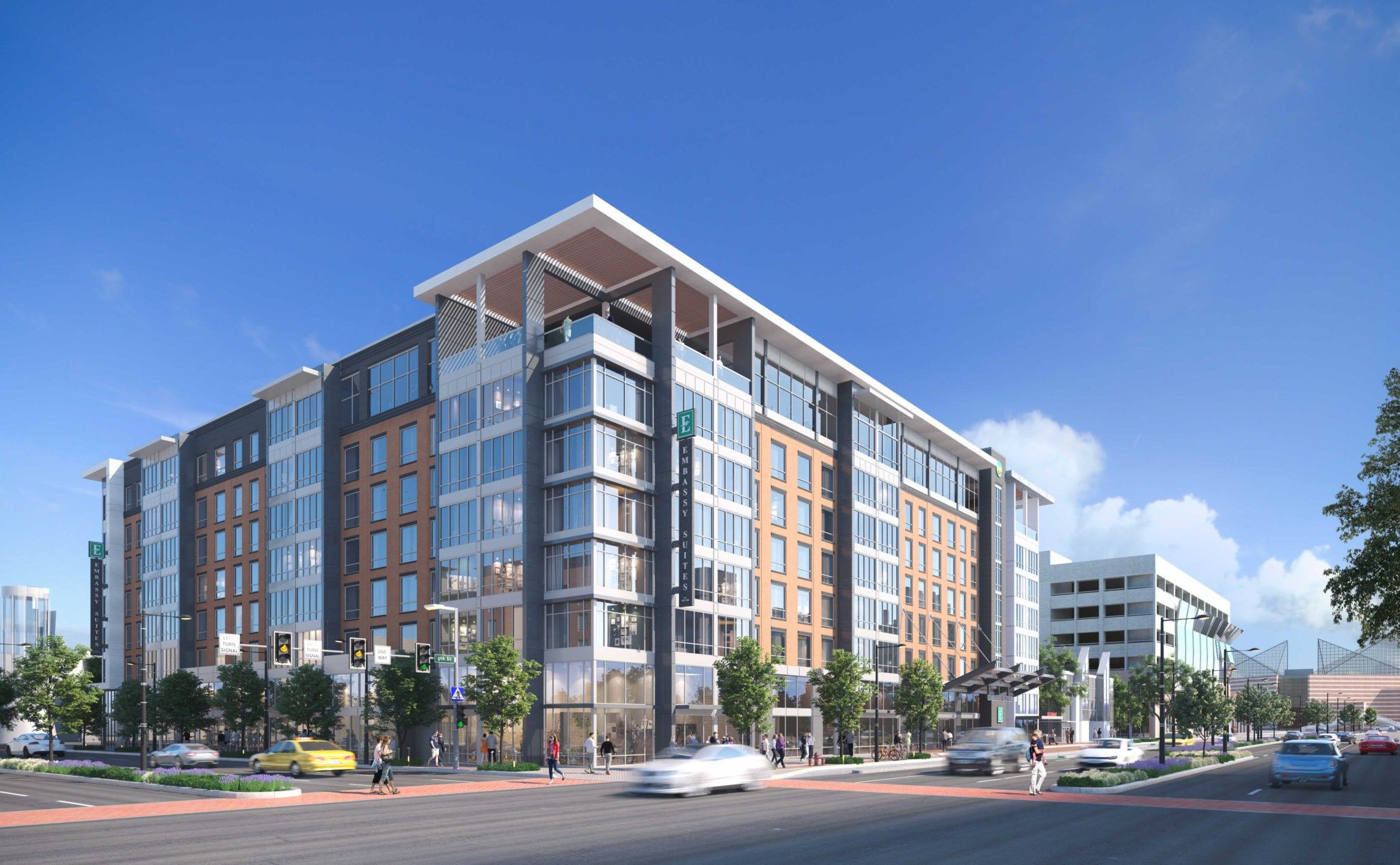 "Our success is attributed to our people. At the end of the day, our culture is so important to us," Patel said. "Our industry is so different than other real estate classes, such as retail, office, industrial, multifamily are more pure real estate. The hotel industry is very unique in that it's real estate but then we have this service business that's layered on top of that. So, it's very important that we focus on our people, our culture, every single day."
Regarding his future goals, Patel cited a quote from pro football coach Vince Lombardi. The coach once said a sign of a great leader is not how many times or she crosses the goal line, but how many people they take across with them.
"I've had the opportunity to score a lot of touchdowns the last 26 years," Patel said. "How many people now can I take across that goal line, that's what the next 20 years for me look like, to create an organization, create a team, where we all are going across that goal line together."