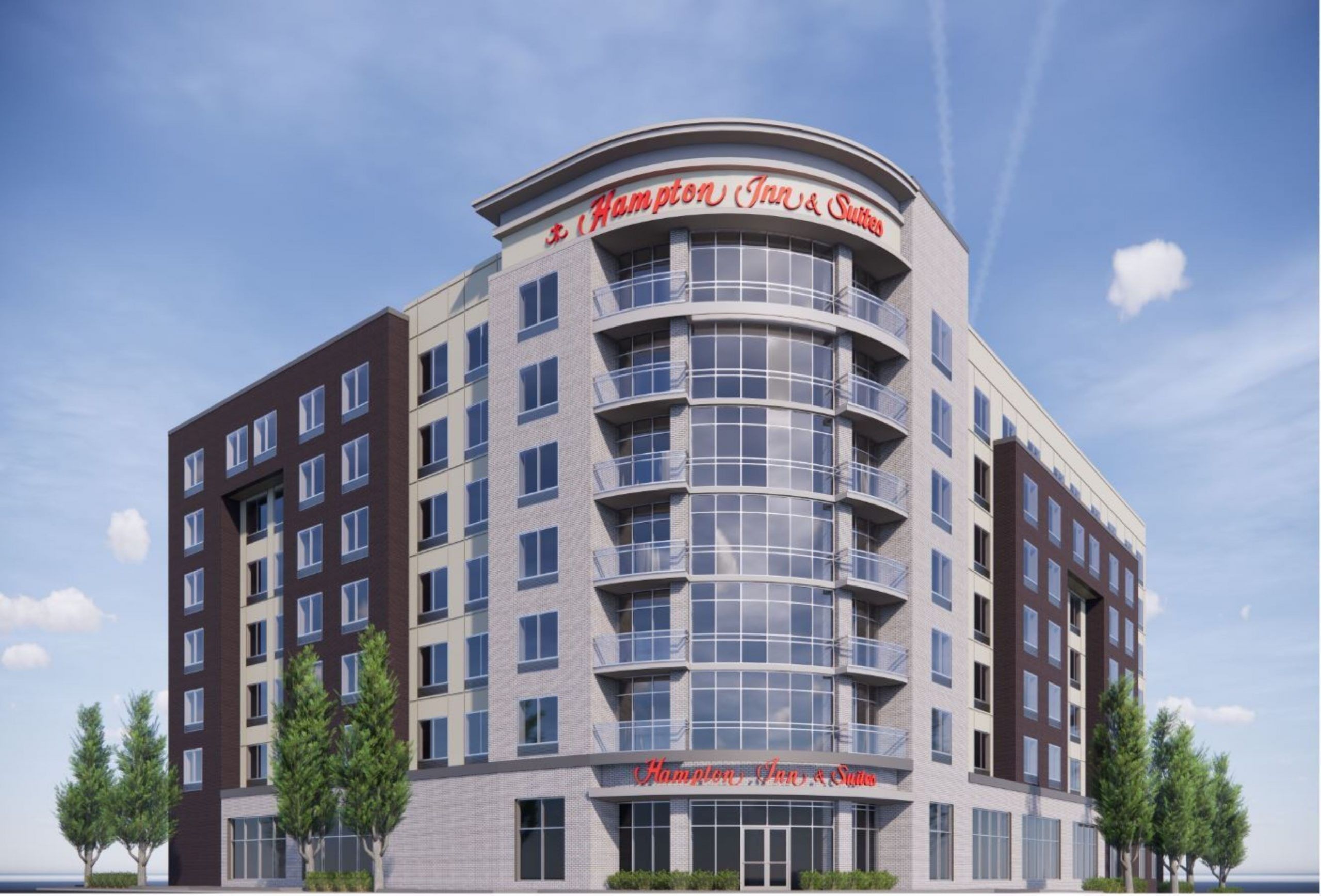 The Hampton Inn & Suites by Hilton Huntsville Downtown is now open in Huntsville, Alabama. It is owned by Chattanooga, Tennessee-based Vision Hospitality Group led by Mitch Patel as president and CEO.
The 150-room hotel will be operated by Vision's subsidiary Humanist Hospitality. It is near the Von Braun Center multi-purpose indoor arena as well as various boutiques, restaurants breweries and craft coffee shops. Huntsville is home to the U.S. Space and Rocket Center, Marshall Space Flight Center and Redstone Arsenal, along with the second largest technology and research-park in the nation.
Hotel amenities include 1,800 square feet of meeting space and a lobby bar.
"We are excited to partner with Hilton to develop the Hampton Inn & Suites in downtown Huntsville," Patel said. "Huntsville continues to see significant growth with new developments such as the Toyota/Mazda and Blue Origin manufacturing plants, which create a demand for quality accommodations at an attractive rate. Vision is pleased to meet this need in Huntsville's thriving market with one of the most dependable brands available today."
In November, Vision's The Grady Louisville Downtown in Louisville, Kentucky, and the Kinley Cincinnati Downtown in Cincinnati, won different categories of the StayBoutique Awards by the Boutique Lifestyle Leaders Association. Patel was a runner up for BLLA's Iconic Boutique Hotelier.