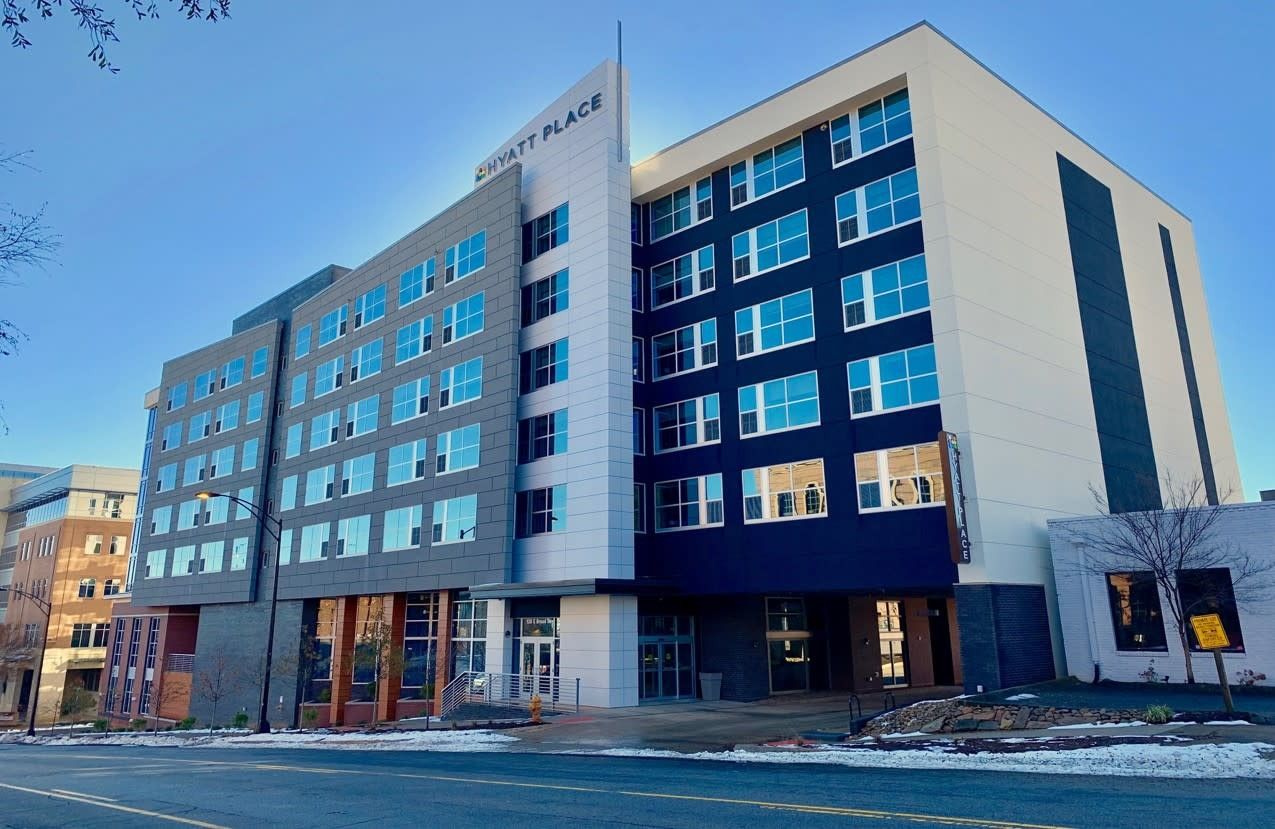 TARA INVESTMENTS OF Charlotte, North Carolina, recently sold its Hyatt Place in downtown Greenville, South Carolina. The deal was brokered by Hunter Hotel Advisors and Apple Hospitality REIT bought the property.
Mayank Patel, Hunter's senior vice president, oversaw the sale. Tara Investment is led by Anish Patel as managing partner.
"We are very happy to announce the consummation of this transaction for our client," Mayank said. "The Hyatt Place is another example of Tara's premium grade developments, strategically located in Greenville's captivating downtown allowing the hotel to take advantage of strong business and leisure demand,"
Apple Hospitality bought the 130-room hotel in a continued effort to add newer vintage, high RevPAR assets to their select-service portfolio.
"This disposition supports our thesis of developing high-quality select-service assets with robust long-term growth potential," Anish said. "The positive returns from this investment will now allow us to focus on future developments in our pipeline."
The Hyatt Place is near Falls Park on the Reedy, Main Street, the Peace Center and Bon Secours Wellness Arena. Amenities at the hotel include an indoor pool, a fitness center and meeting facilities. The hotel also is pet friendly.
Apple Hospitality, led by Glade Knight as executive chairman, in November acquired three hotels for $126 million. They are the 157-room Hilton Garden Inn Fort Worth Medical Center in Fort Worth, Texas; the 112-room Homewood Suites by Hilton Fort Worth Medical Center in Fort Worth, Texas; and the 243-room Hampton Inn & Suites by Hilton Portland Pearl District in Portland, Oregon. The REIT announced its fourth quarter cash distribution would be $0.01 per common share.
In July, Hunter brokered the sale of the Home2 Suites by Hilton Savannah Airport in Pooler, Georgia, for BPR Properties, led by Birju Patel as president. A large private equity group purchased the hotel to increase its select-service portfolio. Mayank also oversaw that transaction.