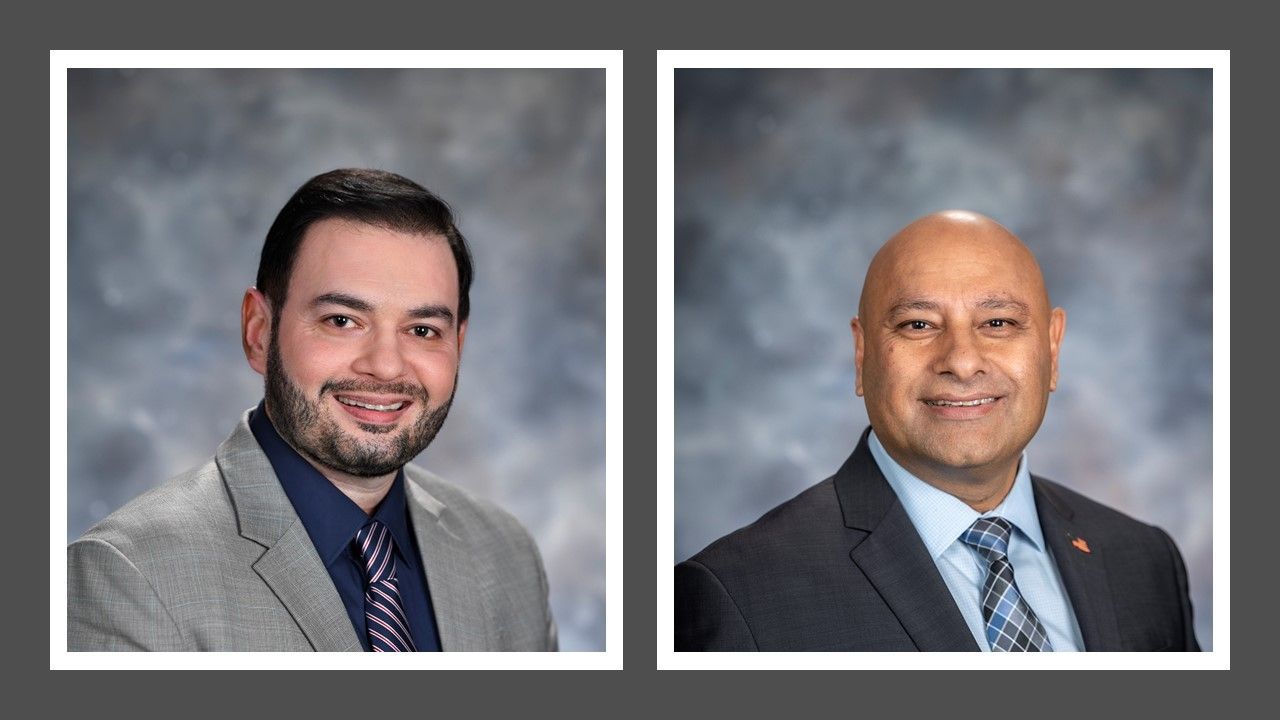 VIRAL "VICTOR" PATEL and Mahmood "Mike" Merchant are new members of Best Western Hotels & Resorts board of directors. Patel will represent several Midwest states and Ontario, Canada, and Merchant will represent California, Nevada and Hawaii.
Patel has been a member of Best Western for more than 20 years, according to the company. He has served as a governor and as the chair of the Best Western Kentucky marketing co-op, liaising between the brand and hoteliers. He is currently the owner and operator of the Best Western Corbin Inn in Corbin, Kentucky, and will represent that state as well as Illinois, Indiana, Michigan, Iowa, Minnesota and Wisconsin.
"I've witnessed tremendous growth within our brand over the years and am excited to join my fellow Board members as we move forward under Larry's leadership," said Patel. "Service is extremely important to me, and I feel grateful to have served my colleagues and community in a variety of roles over the years. I look forward to this new set of responsibilities and am fully committed to serving our hoteliers across the Midwest and parts of Canada and our hoteliers at large."
Patel also is the chairman of the board for the Corbin Tourism & Convention Commission in his hometown of Corbin, Kentucky, and was the first hotelier to serve as chairman of the board for the Kentucky Travel Industry Association. Additionally, he has held leadership roles with the Chamber of Commerce and served as an ambassador for the Asian American Hotel Owners Association.
He also is involved with his local Hindu temple and is a contributing member of the Indian Cultural Society in Lexington, Kentucky. Patel was raised in India and has lived in the U.S. for more than 30 years, starting with a motel in Baltimore, Maryland.
"Mr. Patel will bring extensive brand and hospitality experience to our Board," said Larry Cuculic, Best Western's president and CEO. "He has the respect of his peers, and we're privileged to welcome him to the board of directors. We look forward to his leadership as he takes on this new role within the organization."
Merchant also previously served as a governor with Best Western. He is president and CEO of Merchant Valley Corp. He owns and operates four Best Western branded hotels, including the Best Western Big Country Inn in Coalinga, California; the Best Western Apricot Inn in Firebaugh, California; the Best Western Colonial Inn in Selma, California; and the Best Western Plus Coalinga Inn & Suites in Coalinga, California, which has been a recipient of the Best Western M.K. Guertin Award. Merchant is also involved in the development and management of commercial shopping centers in Illinois, South Carolina, North Dakota and Louisiana.
"I've been with Best Western for more than 20 years, and it's a privilege to now begin serving on the Board of Directors," said Merchant. "Collectively, we've done a remarkable job navigating a very challenging time for our industry, and we're excited to see what's to come for our brand next year. With a strong leadership team and the unwavering commitment and support of our hoteliers, Best Western Hotels & Resorts will be even stronger in 2022."
Merchant also mentors young entrepreneurs and organizes community outreach efforts to help underserved countries.
"I'm pleased to welcome Mr. Merchant to our board of directors and look forward to his contributions as we continue to grow our brands globally," Cuculic said. "Mr. Merchant brings significant hospitality experience to this role and we know he'll be a tremendous leader. As a seasoned commercial real estate veteran and owner of multiple properties, he has the knowledge and perspective to serve the interests of our hoteliers with both effectiveness and the caring spirit for which our hotel family is known."
Previously, the Best Western board elected John Kelly as chairman.