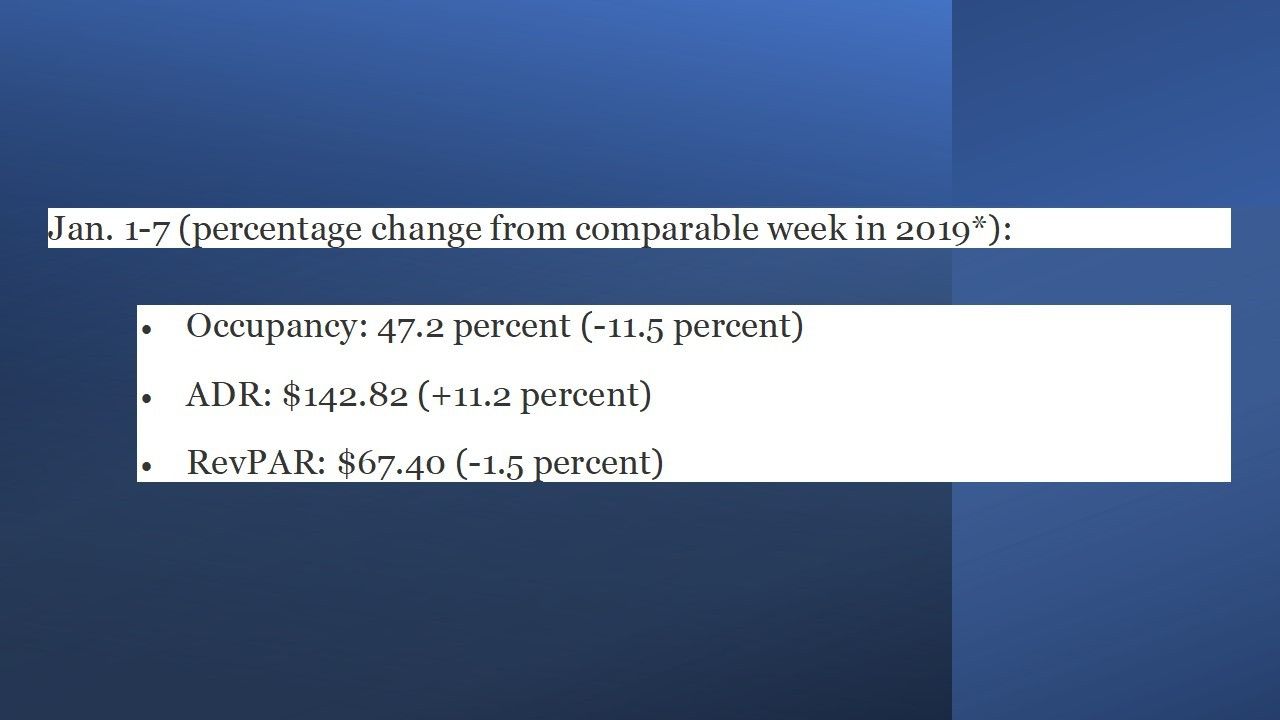 U.S. HOTEL PERFORMANCE was down in the first week of 2023 compared to the week before mainly due to post-holiday seasonality and an unfavorable calendar shift, according to STR. Performance metrics for the week was down compared to same period in 2019 as it was a full business week.
Occupancy was 47.2 percent for the week ending Jan. 7, down from 54.2 percent the week before and decreased 11.5 percent from 2019. ADR was $142.82 during the week, decreased from $167.21 the week before and up 11.2 percent from three years ago. RevPAR reached $67.40 in the first week of 2023, dipped from $90.63 the week before and down 1.5 percent from 2019.
Orlando was the only STR top 25 market to report an occupancy increase, 2 percent to 71.3 percent, over 2019.
Las Vegas saw the highest occupancy level, 73.5 percent. According to STR, this was the first week with Las Vegas performance data included in the reporting due to the rollout of new non-participant modeling in the U.S.
Oahu Island posted the highest ADR lift, up 42.6 percent to $332.05, over 2019.
San Francisco saw the steepest RevPAR decline, down 81.8 percent to $72.25 from 2019 due to the market hosting the 2023 College Football Playoff National Championship during the corresponding week in 2019.