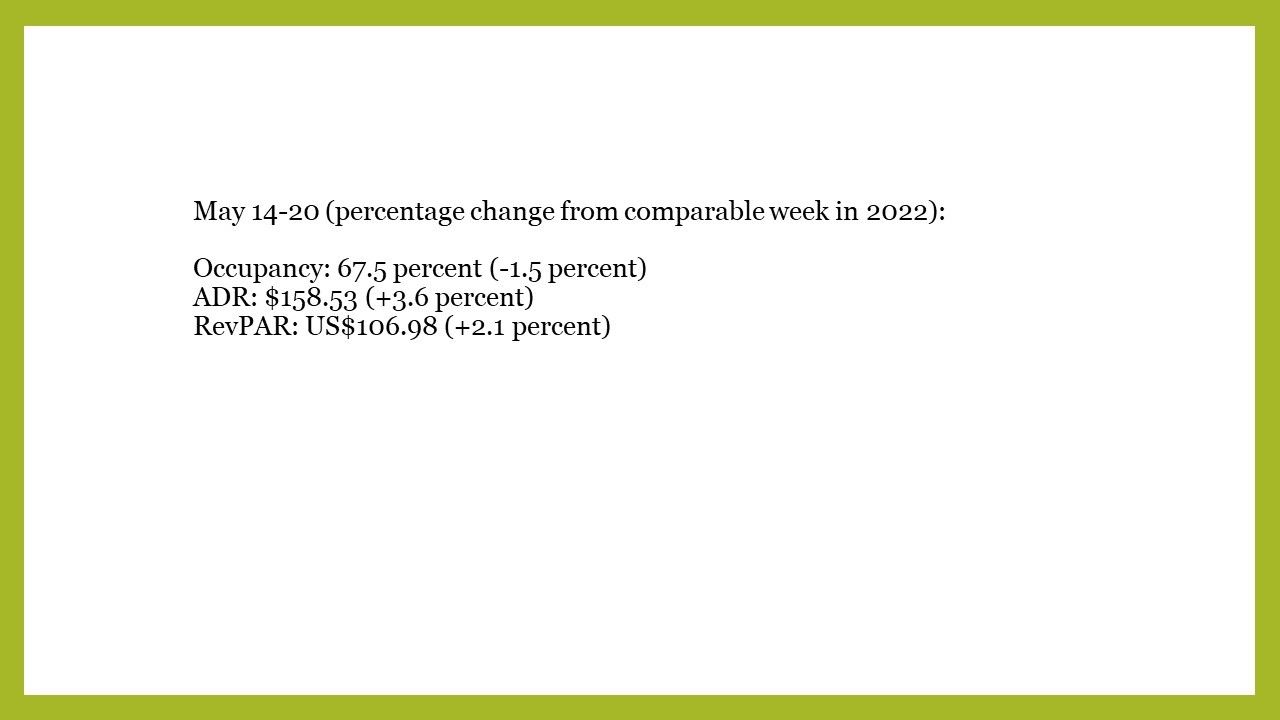 U.S. HOTEL PERFORMANCE increased from the previous week and showed improved comparisons year-over-year, according to STR. Meanwhile, U.S. occupancy reached the second highest level for any week this year.
Occupancy came in at 67.5 percent for the week ending May 20, up from 65.1 percent the week before and down 1.5 percent over the comparable week in 2022. ADR was $158.53, up from $154.90 the previous week, and increased 3.6 percent from 2022. RevPAR stood at $106.98 in the recent week, jumped from $100.81 the week before and increased 2.1 percent against the same period in 2022.
Among the top 25 markets, Washington, D.C., saw the highest year-over-year increases in each of the three key performance metrics:  occupancy rose 9.3 percent to 83.2 percent, while ADR increased 16.2 percent to $220.58. RevPAR also rose 27 percent to $183.60. Furthermore, the weekly occupancy level was the highest in the market since the start of the pandemic, STR said.
Of note, New York City saw the highest occupancy level at 89.5 percent, helped by NYU's commencement at Yankee Stadium.
The steepest RevPAR declines were seen in Miami, down 17.6 percent to $149.00 and San Francisco, declined 12.2 percent to $161.59.