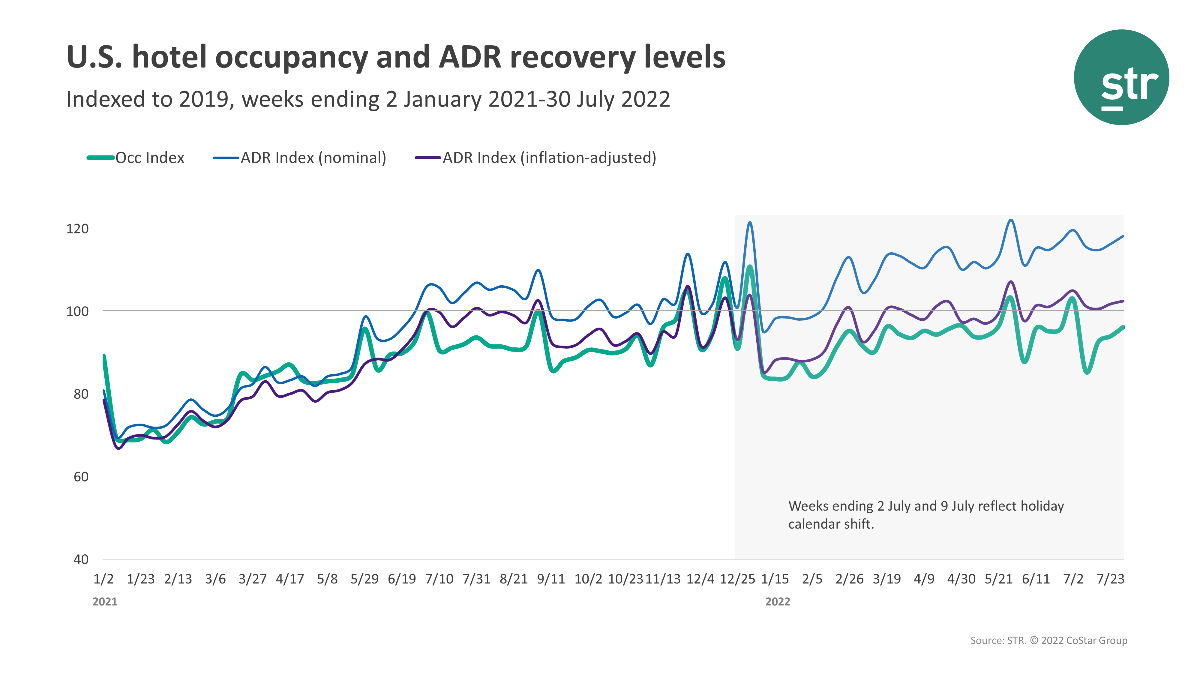 THERE WAS A slight dip in U.S. hotel performance in the fifth week of July compared to the week before, which was the traditional summer travel peak, according to STR. Performance metrics for hotels were lower during the week compared to the week before, but higher when compared to 2019.
Occupancy was 71.9 percent for the week ending July 30, down from 72.8 percent the week before and dropped 3.8 percent from 2019. ADR was $158.32 for the week, a slight dip from $158.79 the week before and increased 18.3 percent from three years ago. RevPAR reached $113.90 during the week, down from $115.59 the week before and up 13.9 percent from 2019.
Nashville reported the largest occupancy increase during the post summer travel peak week, up 4.2 percent to 77.8 percent, over 2019 among STR's top 25 markets. The highest occupancy were in San Diego (87.4 percent), Boston (85.5 percent), and Oahu Island (85.3 percent) during the week under review.
San Diego posted the largest ADR gain, up 33.5 percent to $259.01, when compared to 2019. The steepest RevPAR deficit was in St. Louis, down 22.2 percent to $74.33, over 2019.