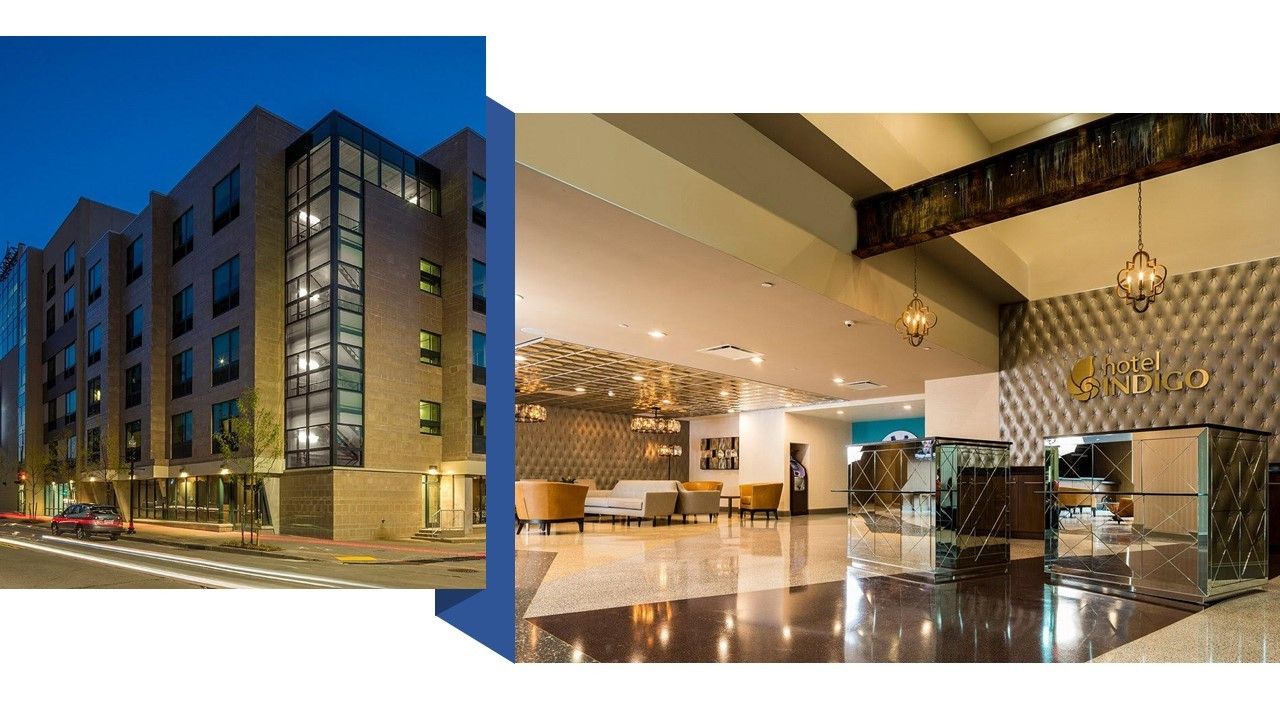 HAWKEYE HOTELS RECENTLY acquired the Hotel Indigo Pittsburgh East Liberty in Pittsburgh. It is the company's third hotel owned and operated in Pennsylvania.
The 135-room Indigo is a restored boutique hotel in Pittsburgh's historic East Liberty Neighborhood, according to the Hawkeye. Nearby are the Carnegie Museum, Carnegie Mellon University, the University of Pittsburgh, Phipps, Heinz Chapel, St. Paul's and East Liberty Presbyterian Church. Its interior décor reflects the neighborhood's community's theater, entertainment and charitable heritage.
Hawkeye closed on the transaction 21 days after executing the contract. It has recently acquired, developed and operated dozens of hotels in over 20 states across the U.S.
"We continue to be bullish on the hospitality market recovery and look forward to seeking out additional opportunities to acquire hotels across the U.S.," said Parth Patel, Hawkeye's head of investments.
The company is considering acquiring an upscale extended stay hotel in Erie, Pennsylvania, where it recently opened Holiday Inn.
"We plan to continue growing in the eastern markets of the country, with more acquisition opportunities and several developments slated to start later this year," said Om Patel, head of development for Hawkeye. "We look forward to enhancing our relationships in this region."
In June, Hawkeye and HOS Management sold three hotels in the Savannah, Georgia, area for approximately $100 million. The Montford Group and Opterra Capital purchased the Aloft Savannah Airport while Mission Hill and KSL Capital Partners bought the Fairfield Inn & Suites Downtown Savannah Historic District and the Aloft Savannah Historic District, according to Hawkeye, which is led by Ravi Patel as president. All three hotels have more than 400 rooms and each were developed by Savannah-based HOS and Hawkeye Hotels in the last 24 months.
Founded in 1982 with one roadside hotel in Mena, Arkansas, Hawkeye Hotels has become one of the fastest-growing hospitality companies in the US. The firm, which employs more than 2,500 staff, owns and operates over 50 hotels across the country, with additional properties under development. The company was recently awarded Developer of the Year by Marriott International for the third consecutive year.
Brothers Kirit and Anil Patel founded HOS with one hotel and now manage a portfolio of properties throughout the Southeast.