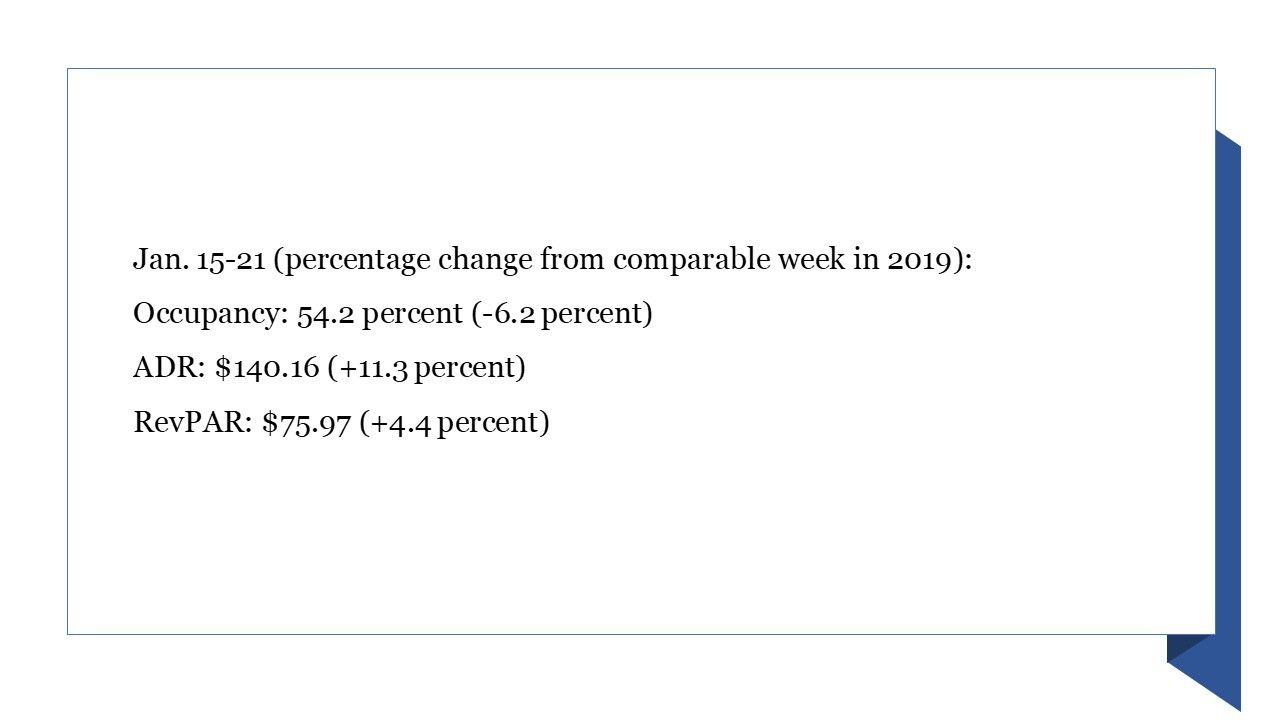 U.S. HOTEL PERFORMANCE was down in the third week of January compared to the week before on account of the Martin Luther King Jr. holiday, according to STR.
Occupancy was 54.2 percent for the week ending Jan. 21, slightly down from 54.8 percent the week before and decreased 6.2 percent from 2019. ADR was $140.16 during the week, dropped from $144.81 the week before and up 11.3 percent from three years ago. RevPAR reached $75.97 in the third week, decreased from $79.38 the week before and up 4.4 percent from January 2019.
Among STR's top 25 markets, Tampa reported the highest increase over 2019 in all metrics during the week, with occupancy up 6.8 percent to 78.8 percent, ADR rising 31.9 percent to $174.78 and RevPAR up 41 percent to $137.76.
The steepest RevPAR declines were in San Francisco, dropped 41.5 percent to $108.60 and Seattle, down 29.2 percent to $67.42, over 2019.