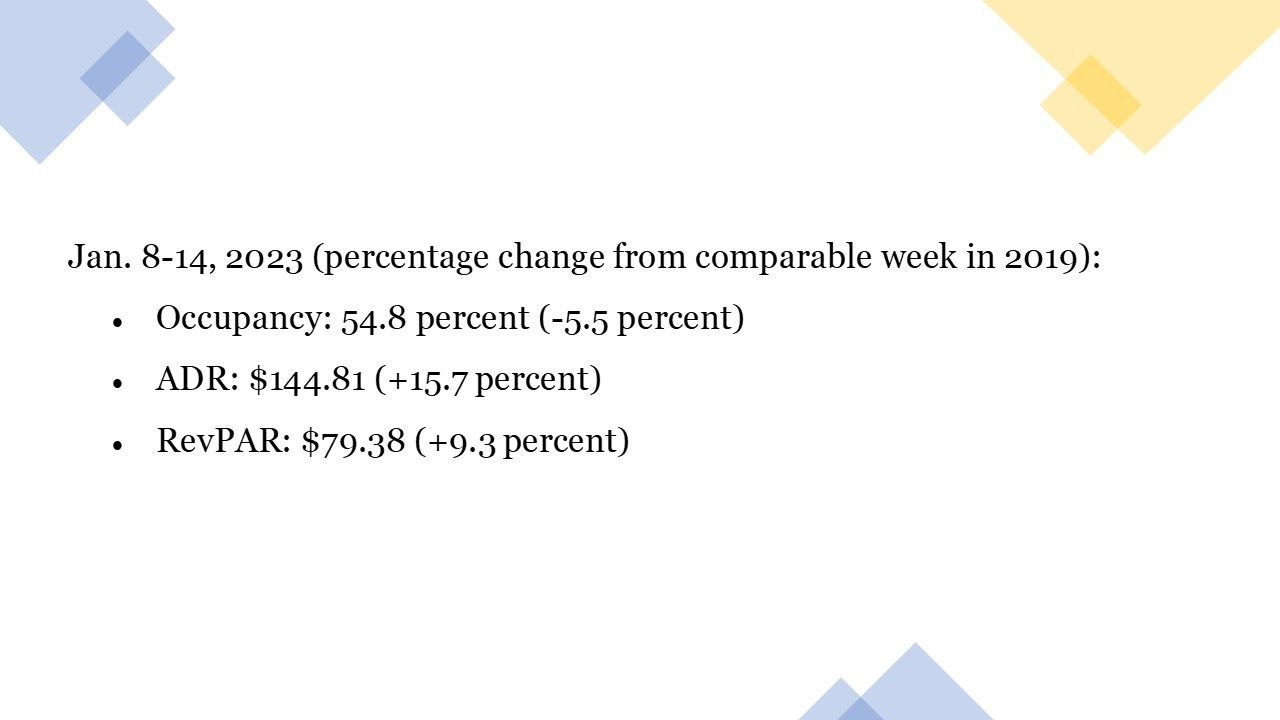 U.S. HOTELS REPORTED improved performance in the second week of Jan'23 compared to the week before, according to STR. The weekly performance was mixed over the same period in 2019.
Occupancy was 54.8 percent for the week ending Jan. 14, up from 47.2 percent the week before and decreased 5.5 percent from 2019. ADR was $144.81 during the week, increased from $142.82 the week before and up 15.7 percent from three years ago. RevPAR reached $79.38 in the second week of 2023, sharp increase from $67.40 the week before and up 9.3 percent from January 2019.
None of STR's top 25 markets reported an occupancy increase during the week when compared to 2019. However, Dallas came closest to its 2019 comparable, down just 2.1 percent to 69 percent.
San Francisco posted the highest ADR, up 141.1 percent to $574.24 and RevPAR, increased 91.9 percent to $373.97, over 2019, due to the 41st annual J.P. Morgan Healthcare Conference.
The steepest RevPAR declines were in Detroit, dipped 32.6 percent to $55.32, followed by Seattle, down 21.8 percent to $78.26, over 2019.