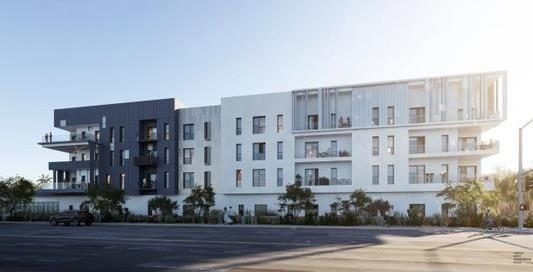 Stonehill CRE, the real estate arm of Stonehill, has finalized a $52 million senior loan agreement with Starpoint Properties to fund the construction of Lotus Point Apartments, a 245-unit multifamily development in Mesa, Arizona, within the Phoenix Metropolitan Statistical Area. The construction of this four-story building is scheduled for completion in the first quarter of 2025, Stonehill said in a statement.
"This investment mirrors our sought-after strategy – a quality property with an experienced sponsor in a growing market," said Taylor Pike, senior vice president at Stonehill CRE. "Phoenix stands as a strong job growth market due to diverse employment opportunities. Single-family home development has not kept pace, and with rising mortgage rates, well-located multifamily projects will remain in high demand."
This 6-acre site, adjacent to a retail center and within walking distance of the metro light rail, will provide studio, one-bedroom, and two-bedroom units, along with amenities such as a fitness center, clubhouse, co-working area, pool, and parking options, Stonehill said.
Stonehill, a division of Peachtree Group, functions as a direct commercial real estate lender, providing permanent loans, bridge loans, mezzanine loans, commercial property-asset clean energy financing, and preferred equity investments across various commercial real estate sectors, the statement added.
In April, Stonehill climbed two spots from its 2021 ranking to become the 8th largest U.S. commercial real estate hotel lender according to the Mortgage Bankers Association's 2022 loan origination rankings. The company reported deploying $1.2 billion in real estate investments, including $813 million allocated to hotels in 2022.