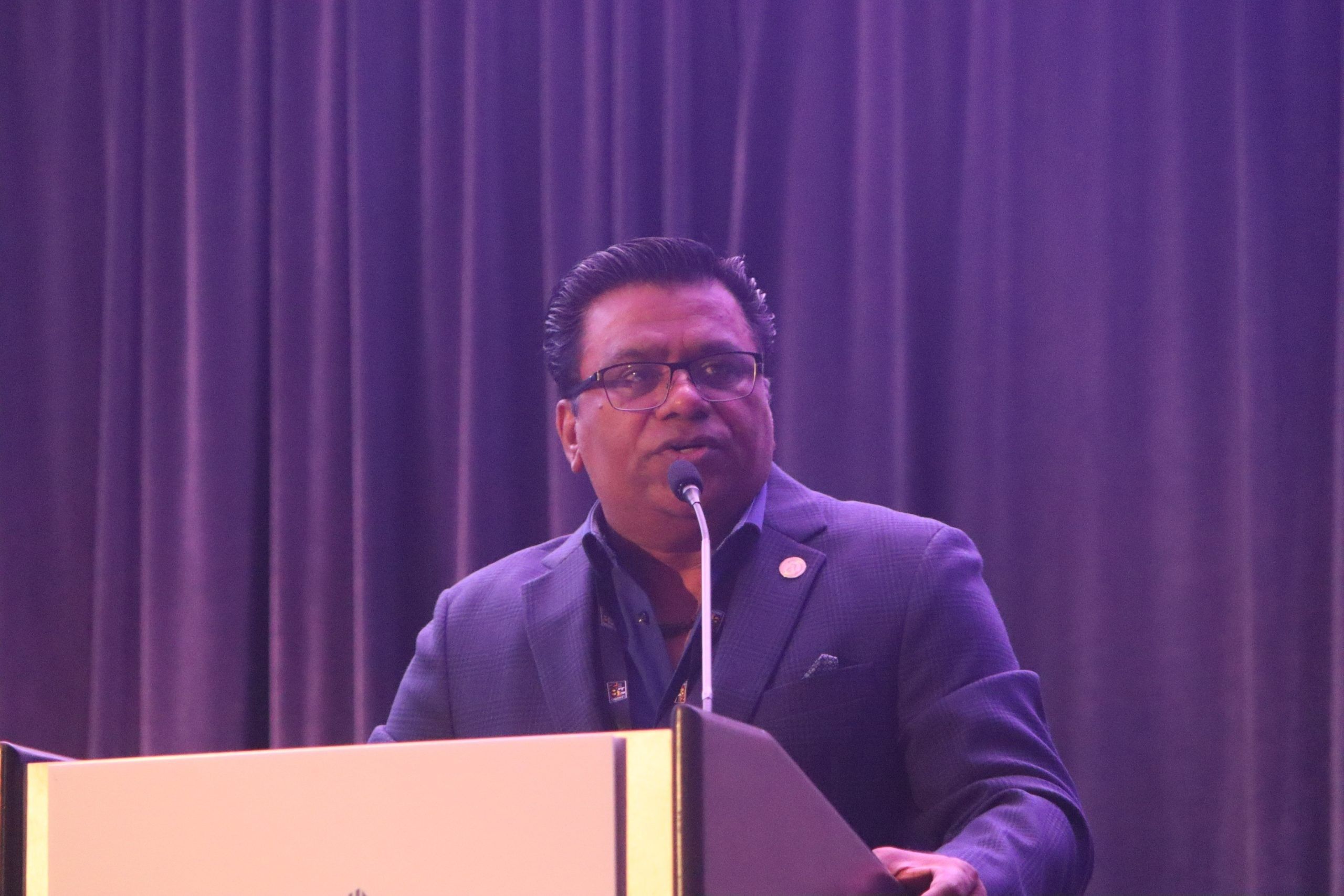 LENDINGCON, A CONFERENCE focused on hotel financing, recently completed its third year. It saw its attendance more than double over its first year, with major sponsors including industry associations such as AAHOA and the American Hotel & Lodging Educational Institute, along with brands such as Red Roof and Sonesta Hotels.
Held at the DoubleTree by Hilton Orlando at Sea World Aug. 22 to 24, LendingCon 2023 featured speeches by U.S. Congressman Bill Posey, who serves on the House Financial Services Committee, and Florida Congressman Darren Soto. Jan Gautam, president and CEO of IHRMC Hotels & Resorts and founder of LendingCon, said he created the conference to provide focus on hotel lending and finance not provided by other industry events.
"This is a conference for hoteliers designed by hoteliers," Gautam said.
Jan's daughter Adrianna Gautam, IHRMC's director of public relations, missed the first LendingCon because she as still in college, but she's attended the past two. It's grown from around 200 attendees to more than 700 in that time.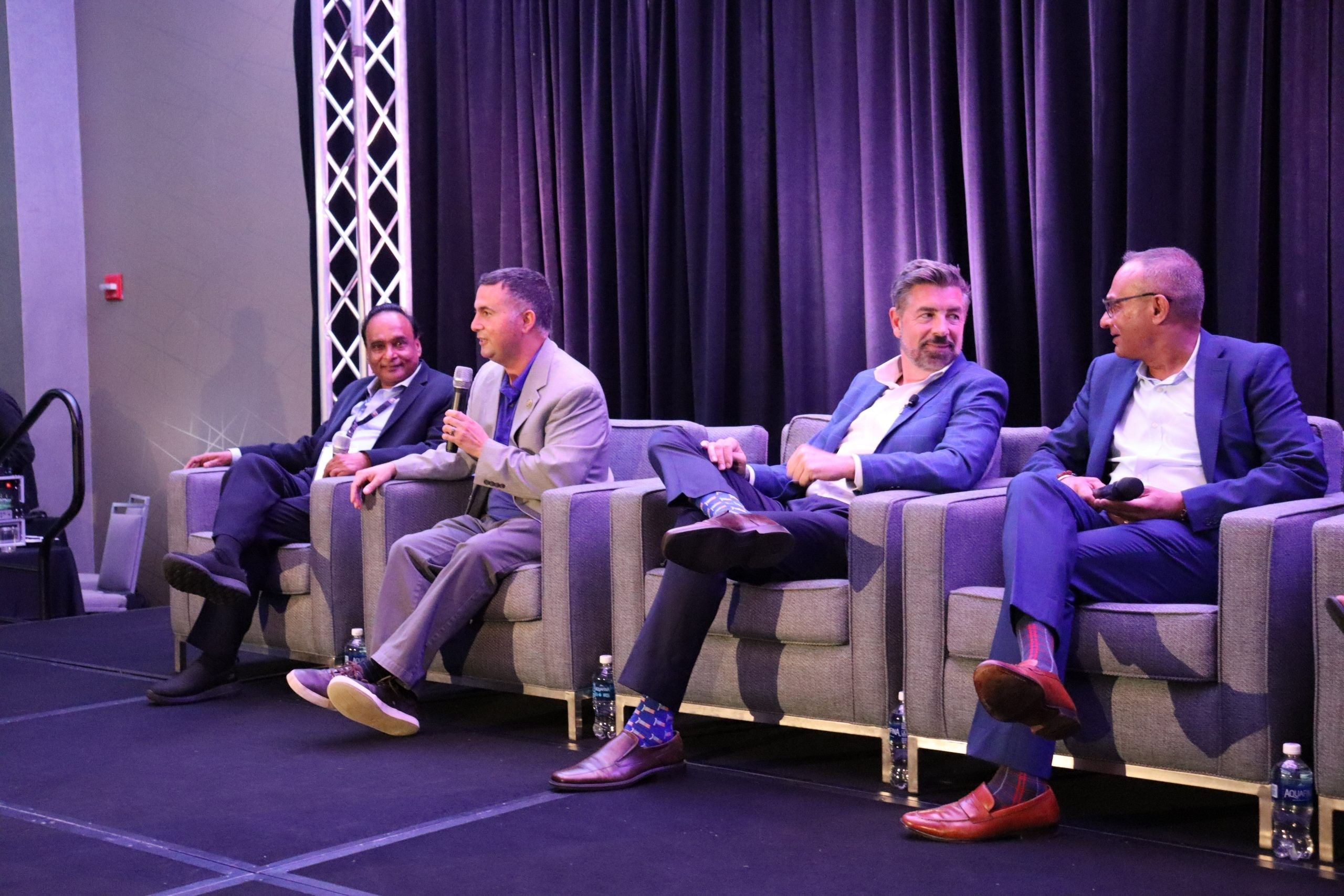 "It's grown so much over the past three years. But just to see the amount of vendors and the attendees, I see new faces every year. It's beautiful to see a community come together and in discuss hospitality, financing, lending, technology and operations," Adrianna said. "We just wanted to provide a space where people can come together and learn about lending, operating a hotel, the statistics and just being able to understand having a property and being able to manage and own that properly."
The inclusion of political figures such as Posey and Soto is a new addition to LendingCon, Adrianna said.
"We've started to have political figures come out and be there for us and show their support," Adrianna said. "Yesterday, we had Congressman Bill Posey come out and he was talking a lot about loans and finances and all those types of statistics. I just think that the more support that we have from a congressman, it's just more and more networking and more exposure for us. And that's only going to grow from here."
In his introductory comments, Jan urged the attendees to take advantage of the networking and educational opportunities of the conference.
"Your presence here today is a testament to your commitment to professional growth. You're passionate about advancing our industry, and your dedication to excellence," he said. "I encourage you all to get most of the time here."
A taste of the action
Among the speakers at LendingCon this year were Maria Henson, the director of market research and insight for Visit Orlando. She presented information from Adam Sacks at Tourism Economics, including information on consumer confidence.
"We're not seeing a lot of positive direction. So what is making them feel that way? It's inflation," Henson said. "I'm sure everybody's feeling that in this room as well. It is subsiding. It's actually moderating faster than I think it was expected."
Henson also discussed the possibility of an economic downturn this year.
"What Tourism Economics and Oxford Economics say is we're heading towards a recession, we've been kicking that can down the road," Henson said. "Probably now we already are seeing some of the effects of recessions, though mild, and you're seeing that there's a slowdown coming later in the year that has some impact in the first quarter of 2024. You can see it's really slight."
Soto gave an update on events in Washington, D.C., that could impact the hotel industry. Immigration programs could provide relief from the labor shortage, for example.
"As Congress still waits to pass a major immigration bill, we do have the Biden administration's step programs. One is the [Family Reunification Parole Process] program that's helping out a lot of folks from areas that are near and dear to Florida, including Venezuela, Cuba, Nicaragua, and Cape Town," Soto said.
That program could bring in 30,000 people a month who would able to work get work permits, Soto said.
"We're also seeing a much more organized asylum program, where we're hitting as many as 40,000. people who are seeking asylum as long as they register pass a background check," Soto said. "But one thing that would be a big help, as you all go back and talk to your representatives in Congress, to allow these folks to have work permits would be a big help as well because this is an organized way to be able to have those register and come into the country and be able to pursue the American dream."
Inflation is another critical issue, he said, and he would continue working with the Federal Reserve to address that issue.
"We just appreciate the entrepreneurial spirit in this room," Soto said. "In Central Florida we live and breathe tourism and we're so happy to have you all here from LendingCon."
A word from a sponsor
Red Roof, one of LendingCon's sponsors, released a statement in support of the conference.
"Partnering with LendingCon for the second year in a row is part of our commitment to provide opportunities to all potential franchisees," said Matthew Hostetler, Red Roof's chief development officer. "LendingCon has been a valuable resource and has provided attendees with information on how to take advantage of the opportunities available and identify the next steps to improve profitability. We are looking forward to meeting once again in Orlando."
Jan Gautam said Red Roof is "an integral partner at LendingCon."
"Red Roof's Matthew Hostetler serves on our organization's advisory board, and thanks to valuable partners such as Red Roof, LendingCon remains the premier event for individuals and companies who buy, sell and manage real estate," Gautam said.