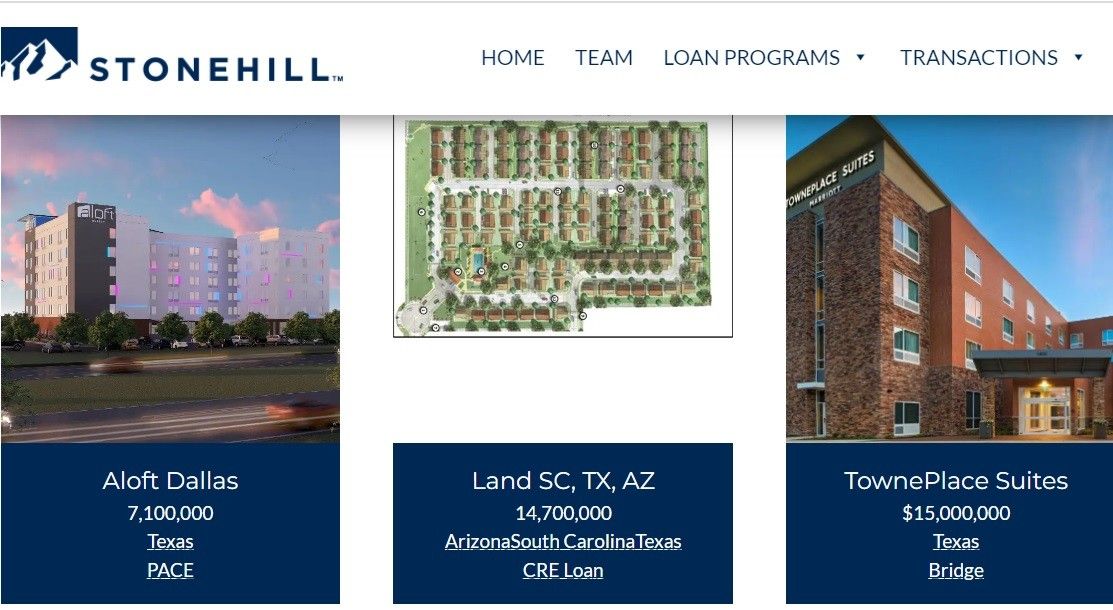 STONEHILL, A COMMERCIAL real estate direct lender and Peachtree Group affiliate, is now ranked as the 8th largest U.S. commercial real estate hotel lender by the Mortgage Bankers Association's 2022 loan originations rankings, a two-spot increase from its 2021 ranking. Stonehill deployed $1.2 billion in real estate investment, with $813 million for hotels in 2022, the company said in a statement.
Meanwhile, Stonehill is also ranked as the 16th largest U.S. commercial real estate retail lender by MBA, having deployed $163 million in 2022, the statement added.
"Our performance is a testament to our commitment to understanding our sponsors' business plans and accomplishing the transactions by having stable capital despite market turbulence," said Mat Crosswy, Stonehill's president and managing principal.
Stonehill expanded its commercial lending business to originate and make investments across all real estate sectors by forming Stonehill CRE in 2022. This CRE group focuses on heavy transitional assets and sectors of the credit market that are traditionally undersupplied, the statement further said.
"Amid economic volatility and rising interest rates, traditional lenders have pulled back on real estate lending, creating a dislocation in the capital markets," said Daniel Siegel, president, Stonehill CRE. "At Stonehill, we have spent years building our capital formation, allowing us to originate loans and provide financing to real estate owners across all sectors looking to execute their business plans, even during periods of uncertainty."
MBA's Annual Originations Rankings report is a comprehensive set of listings of 149 commercial/multifamily mortgage originators, their 2022 volumes, and their different roles.
Founded in 2013, Stonehill provides creative finance solutions for acquisitions, recapitalizations, refinancings, and renovations and has completed over 510 transactions totaling over $5.4 billion.