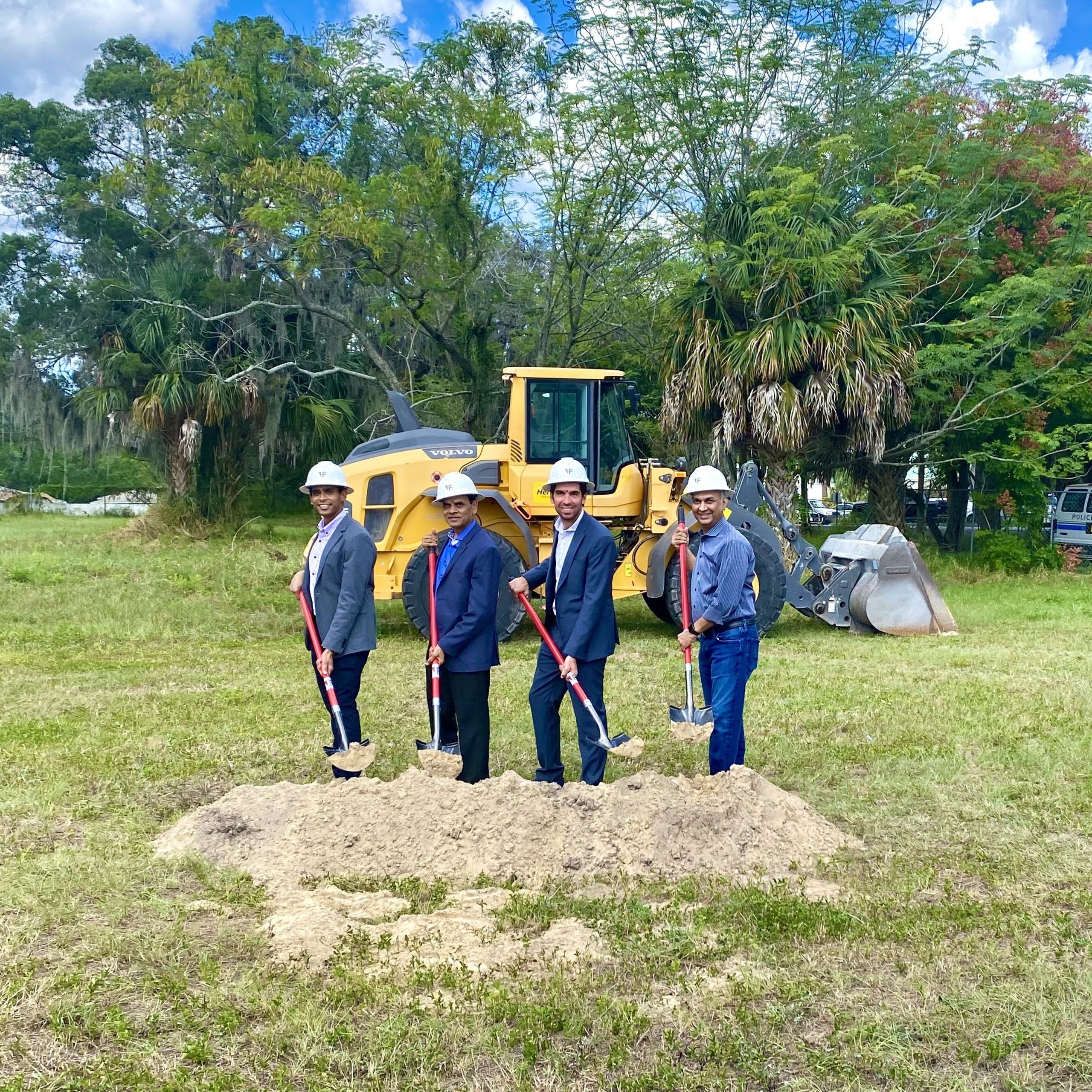 SHIVSTAR INVESTMENTS, LED by Pravin Gadhia and Pankaj Patel, has broken ground on its Fairfield Inn & Suites by Marriott in Tampa, Florida. Firmo Construction will work with architect Abhay Pradhan from AP Architecture on the project.
The 5-story building will be built on two acres across the street from Busch Gardens amusement park. It will feature an outdoor pool and patio area. Gadhia and Patel from Shivstar joined Eric Collin, president and CEO of Firmo, for a groundbreaking ceremony on Oct. 15 at the lot in Temple Terrace in North Tampa.
"We're excited to celebrate the first step for this new hospitality opportunity today. Not only is it a positive economic indicator for the Temple Terrace community, but also the hospitality industry in Tampa Bay as a whole," said Collin. "We look forward to partnering with the leaders at Shivstar Investments who have guided their vision to this stage, and to deliver a finished Fairfield by Marriott that brings the surrounding community more travel and tourism."
The project is a turnkey development, meaning Firmo Construction will manage the design and construction of the hotel from inception to completion, resulting in a more cost-effective approach for the build. It is the second project in two years for Pradhan to work with Firmo, the other being a Tru by Hilton hotel in Manatee County, Florida.
The Fairfield Inn & Suites by Marriott Dayton North is open in Dayton, Ohio. It is owned by The Witness Group, founded by Sagar and Ohm Patel, and managed by Hotel Equities.