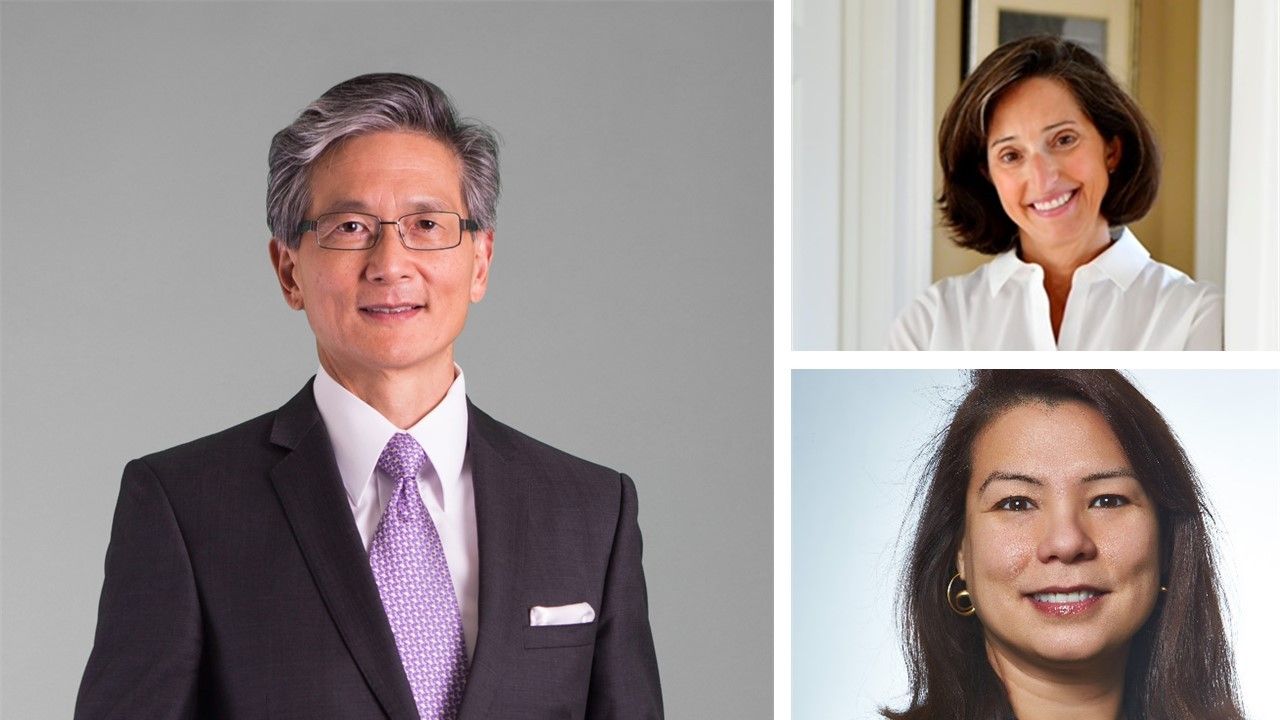 DAVID KONG, THE recently retired CEO of Best Western Hotel Group, has launched DEI Advisors, a non-profit organization dedicated to helping women and other minority groups to achieve their career aspirations. Specifically, it plans to close the diversity gap that still exists on the upper, leadership levels of the hospitality industry.
Based in Scottsdale, Arizona, DEI Advisors will conduct a series of interviews with industry leaders with the intent of sharing inspiration and guidance to help individuals navigate their careers. The interviews will teach how to overcome conscious and unconscious bias, seek advancement, face structural barriers successfully, establish networks, advocates and mentors and better integrate their work life and personal life.
"I formed DEI Advisors as a non-profit organization to collect and share insights and learnings from industry leaders," said Kong, who is DEI Advisors principal and founder. "While many companies are doing wonderful work in the areas of DEI, individuals must also be responsible, and feel empowered, for their own personal growth and career aspirations. Essentially, we're aiming to prepare future leaders in the industry for the driver seat of their own journey, where they get to truly help create and advocate for their own destiny."
The other principals at DEI Advisors are Rachel Humphrey, former executive vice president and COO for AAHOA, and Lan Elliott, co-founder of Acacia Hospitality LLC.
Some of the industry leaders interviewed by the new organization include Peggy Berg, founder of the Castell Project that also mentors women in the hospitality industry; Jagruti Panwala, AAHOA chairwoman from 2019 to 2020 and founder of Wealth Protection Strategies; Geoff Ballotti, president and CEO of Wyndham Hotels & Resorts; Heather McCrory, CEO for North and Central America at Accor Hotels who, in 2020, was the first winner of the Castell Award from the Castell Project; Mary Beth Cutshall, founder and managing partner at Amara Capital; Melissa Maher, Expedia Group executive Sylvia Douglin, trainer; and Renie Cavallari, Amazon bestselling author of "Head Trash."
The interviews and insights will be posted weekly on social media channels, including YouTube, Facebook, and LinkedIn, as well as the organization's website, DEIAdvisors.org. There also are plans to repurpose the content and insights into a podcast and other resource materials in the future.
While the hospitality industry does provide good career opportunities and clear paths for advancement, but most of the diversity remains on lower rungs of the industry hierarchy.
This stifles innovation and is not good for business, according to the DEI Advisors launch announcement. Fixing that has become Kong's focus after his retirement from nearly 20 years as Best Western CEO.
"I've always been a champion for diversity, inclusion, and equity in the industry," Kong said. "I'm now thrilled to take my passion and turn it into something that I truly hope will impact lives, change career trajectories, and make a difference."
Other initiatives have recently arisen focused on promoting women and minorities in hospitality, such as Wyndham's new "Women Own the Room" program that aims to open the door for more women to achieve hotel ownership.
The Castell Project's most recent Women in Hospitality Industry Leadership report found there is now more female executives in leadership roles. The next challenge, according to the project, is getting more women in hospitality education programs.