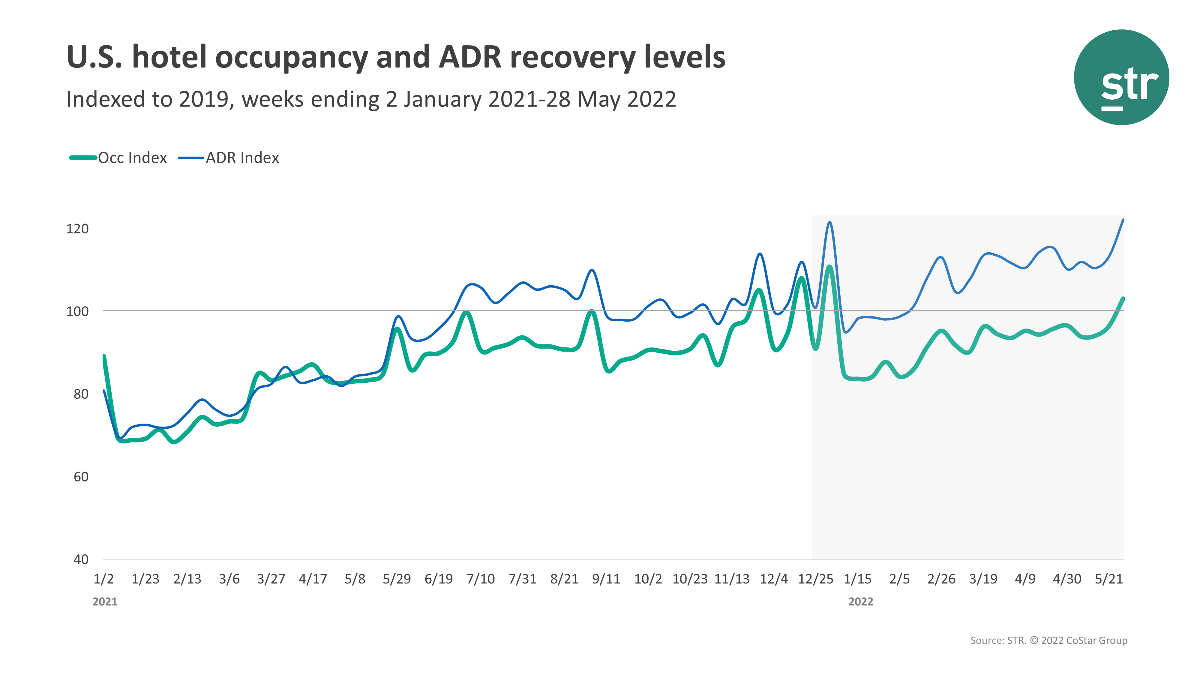 U.S. HOTEL PERFORMANCE dipped slightly in the fourth week of May compared to the week before, according to STR. However, all performance metrics improved during the week compared to 2019.
Occupancy was 66.5 percent for the week ending May 28, down from 68.6 percent the week before and up 3.2 percent from 2019. ADR was $151.73 for the week, slightly down from $151.75 the week before and up 22.2 percent from three years ago. RevPAR reached $100.97 during the week, down from $104.06 the week before and rose 26.2 percent from 2019.
Among STR's top 25 markets, Phoenix saw the highest performance increases-occupancy was up 19.6 percent to 69.9 percent, ADR increased by 50.8 percent to $149.06 and RevPAR rose by 80.4 percent to $104.14, over 2019.
According to STR, San Francisco experienced the only double-digit occupancy decrease from 2019, down 13.7 percent to 69.3 percent. It also reported the only RevPAR decline, dipped 16.5 percent to $141.21, over 2019.