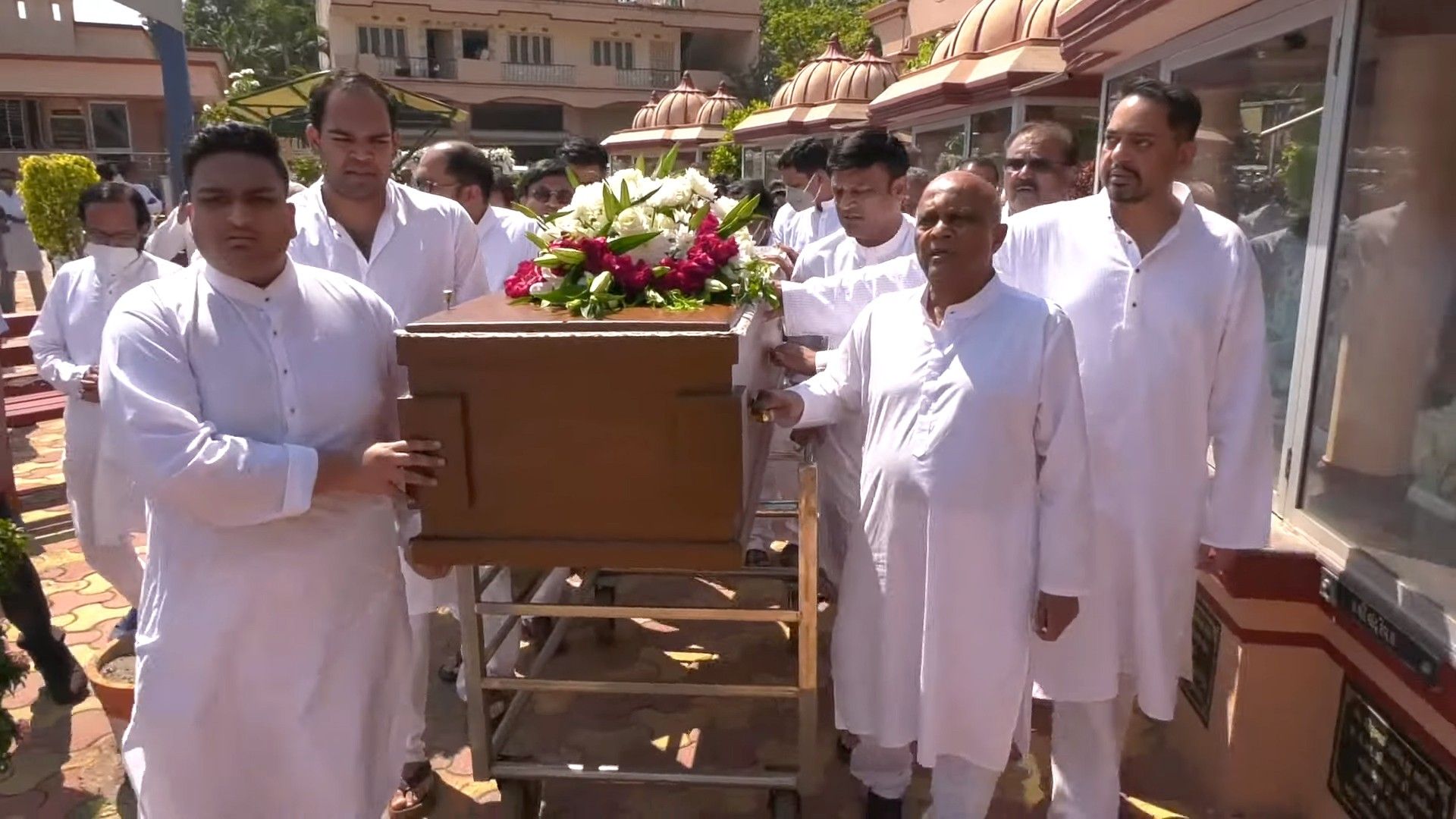 WITH A GRAND procession through the streets of his home village of Sarona, India, shared online in a video, Jayanti P. "J.P." Rama left this world as a legend among his peers. The former AAHOA chairman and longtime hotelier left a legacy that will last for decades with the younger generation he mentored and inspired.
Rama died Feb. 17 while visiting family in Ahmedabad, India, at the age of 74. He was co-founder of JHM Hotels, now Greenville, South Carolina-based auroHOTELS, which now is run by his son, D.J. Rama. He is survived also by his daughter, Rita Rama Patel, wife Ilaben (Laxmiben) Rama and brothers, Hasmukh "H.P." Rama, Manhar "M.P." Rama and Raman "R.P." Rama, all of whom traveled to India for the funeral.
For those friends and family of Rama who could not attend the actual ceremony, Auro University in Surat, a private university founded by the Rama family and auroHOTELS, has posted a video on YouTube. Tributes to Rama also continued to come in, as seen below.
Manhar "M.P." Rama, brother, AAHOA chairman 2005-2006
"Losing a brother with whom we grew up, went to school together and worked under one roof is heartbreaking. My eldest brother was a warrior, one of a kind. He was an inspiration to many. He was a hardworking brother who always had a good word for everyone he met. We used to joke and laugh, but he was serious as well as humorous.
He was never afraid of trying a new approach to find a solution. Always committed to his responsibility. As a past chairman of AAHOA, he was not at home or with the family. He was traveling, encouraging hoteliers to become members of AAHOA. He worked tirelessly for the members. His leadership built a bridge that connects the vision of AAHOA with the purpose, to empower members. It was his wish and dream to have AAHOA become strong and be recognized in the hospitality industry.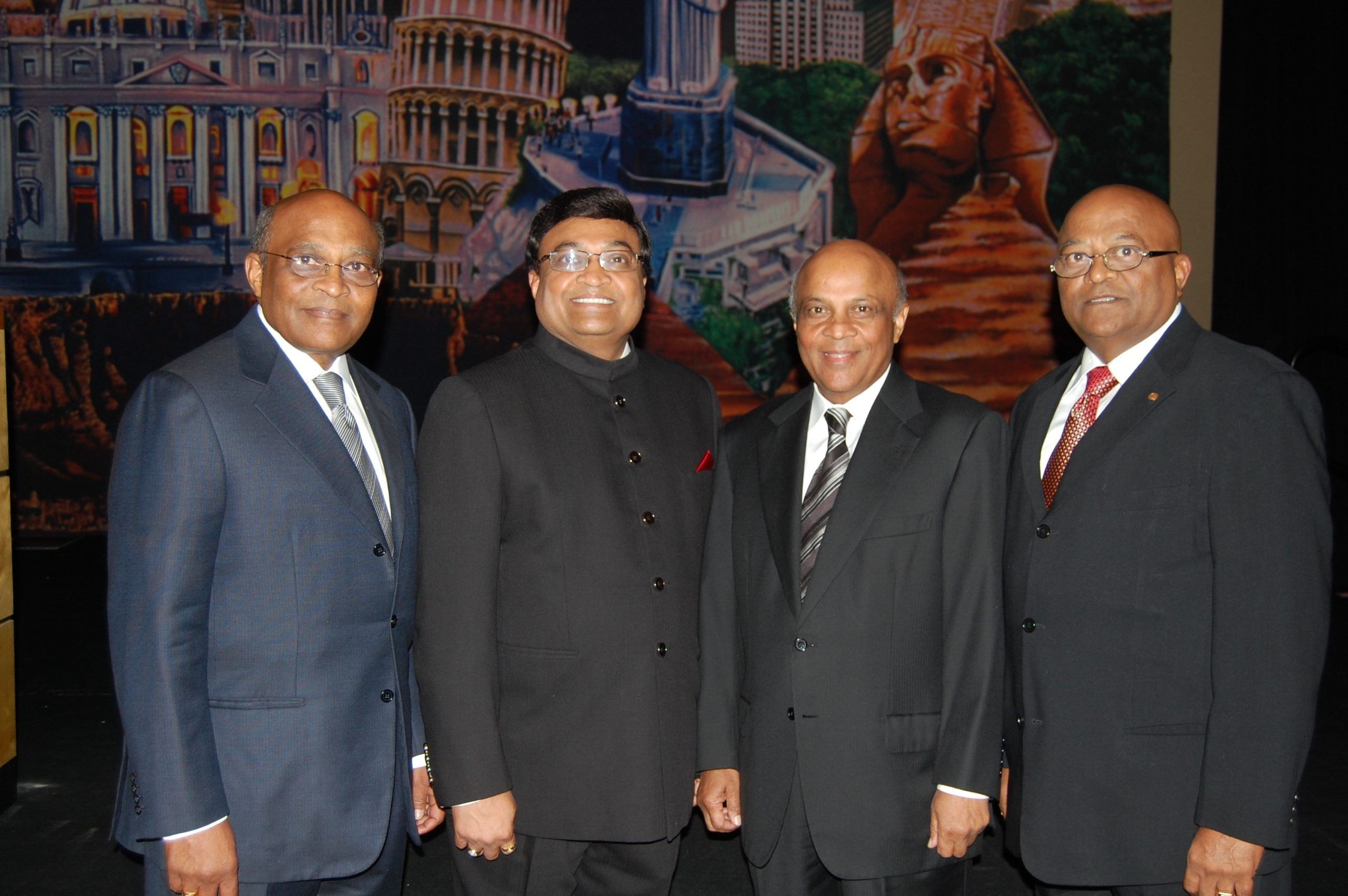 He was straight shooter. He was well respected by all the associates working under him or who came in touch with him. Never afraid to point out if someone was making mistake, he believed in first class service with fastidious attention to detail.  He was the best at cost control and saving money by reducing waste and optimizing the use of resources. He gave advice to anyone who asked. He had a wonderful heart and sense of humor. He touched so many lives and brought happiness.
We may have lost him, but his spirit will live on. His cherished memories live on like a legacy of love that will always be with us."
Heather Meadors Whitley, auroHOTELS corp. director of communications
"Rama's work at JHM and auroHOTELS focused on accounting, purchasing, operations and negotiations. Rama was a quiet leader, building quality relationships with clients, vendors, and colleagues around the world.  JP was known for his cost-conscious ways, and always strived to improve efficiency within the organization. He had high expectations for his colleagues, and was a constant encourager. He is remembered by those who worked with him for his positive outlook, warmth, and willingness to mentor and teach.
Rama has supported significant donations to dozens of non-profits, particularly those supporting education and poverty relief initiatives, in the cities where auroHotels operates. Further, Rama encouraged volunteerism amongst his employees, creating a culture of giving back that permeates the organization."
In lieu of flowers, the family requests memorials be made to a cause that was near to JP's heart, Sri Aurobindo Integral Life Center, manager of La Grace Center, c/o Radhe Pfau, 2714 Knighton Chapel Road, Fountain Inn, S.C.  29644 or to the Vedic Center of Greenville, 520 Bethel Drive, Mauldin, South Carolina 29662.