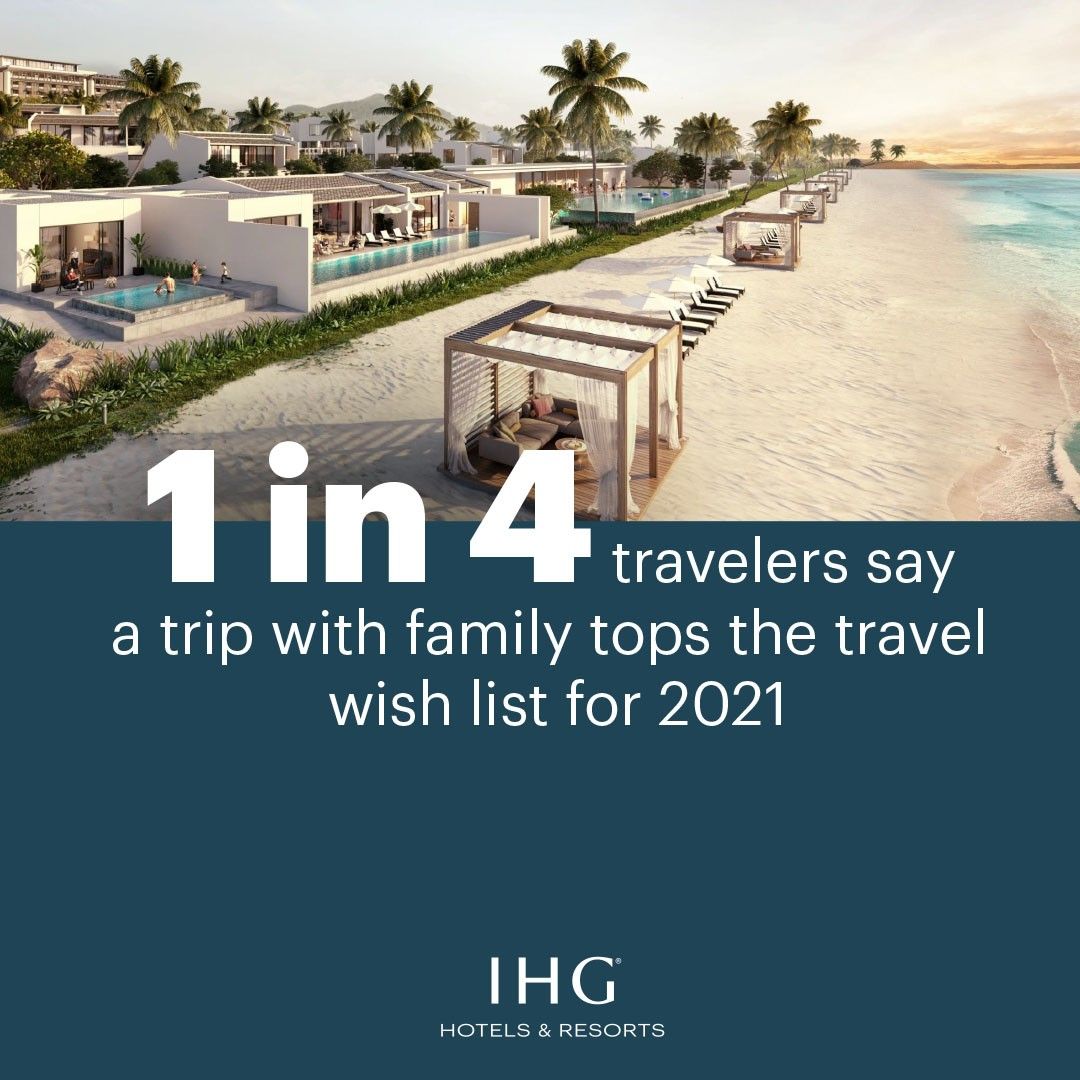 THE TRAVELING PUBLIC is looking to make up for lost time as soon as the COVID-19 pandemic ebbs enough to allow them to take trips they had to cancel last year, according to a survey by IHG Hotels & Resorts. The company has undertaken a rebranding to strengthen its ability attract those travelers when their journeys resume.
Making up for lost time
IHG's survey of 6,000 people in the U.S., United Kingdom and Australia found that about 60 percent were forced to cancel trips last year as a result of the COVID-19 pandemic. However, some 50 percent plan to or have rebooked those trips for this year while one in five said they plan to make up for the lack of travel in 2020 by going on more trips in 2021.
Also, for most of them, the main reason they want to travel is to spend time with family and friends.
"It's often said that travel is the only thing you buy that makes you richer, and our survey results prove that people are hungry for those rich experiences again. But the world has changed, and travel decisions must be made more thoughtfully. As we look ahead, we've all had a lot of time to think about what travel means to us, what trips are most important, and how we want to reconnect with loved ones," said Claire Bennett, IHG chief customer officer. "So, whether it's that longed-for family beach vacation, a weekend getaway with friends, your first in-person business meeting, or a special anniversary trip – our family of 16 brands is ready to help open up the world when the time is right and welcome travelers back with confidence, as we embark on the next chapter of travel."
The survey also found that one in five respondents hope to travel to a destination on their bucket list this year, and that's true for one in three travelers aged 18 to 24. One in three of all respondents said what they miss most about traveling for work is the opportunity to sleep "in a comfy hotel bed" and getting room service.
Other business travel facts include that 40 percent of U.S. respondents said the lack of it in 2020 demotivated them. Of all respondents, 40 percent said they miss face-to-face meetings and almost 45 percent said business travel improves their working mood and motivates them.
There was some caution among the survey respondents, however. More than a third of all those surveyed, including 50 percent of those 55 and older, said they plan to hold off traveling until the COVID-19 vaccine is more widely available.
Other recent surveys from travel software company Pegasus and financial planning company IPX 1031 found similar optimism among pandemic weary travelers.
New times, new name
IHG recently changed its name form InterContinental Hotels Group to IHG Hotels & Resorts as part of an overall rebranding to position the company for the coming recovery from the pandemic. The rebranding includes a change in the corporate logo as well as designs, color choices and photography on marketing material. The company's IHG Rewards Club has been renamed IHG Rewards, and its 16 brands will be reorganized into four collections: Luxury & Lifestyle, Premium, Essentials and Suites.
"The travel industry has faced challenges like never before, and while adapting to new realities we've also stayed true to our roots. We have an incredible family of brands, centered around connecting people – strengthening family bonds, forging business partnerships, uniting far-flung friends and engaging with our communities," Bennett said. "As we continue to lead through and beyond the pandemic, we're clear who we are, what we stand for and how we can help guests open up their world again when they're ready to travel. And we all feel we need that more than ever, because travel not only opens doors, it opens minds and hearts. That's why our hotels are more than just a backdrop to life's special moments, they are a collection of welcoming experiences."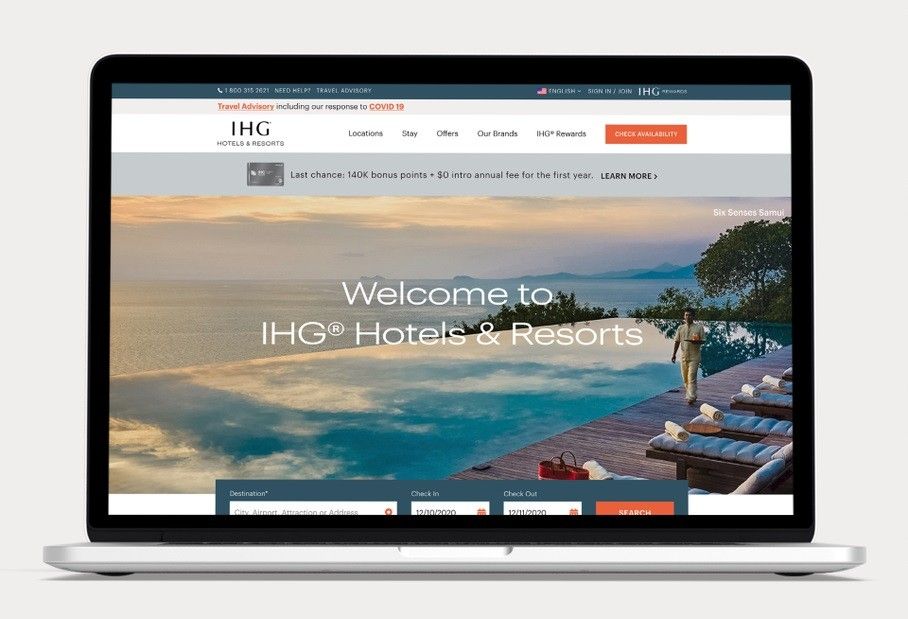 The new IHG Hotels & Resorts logo looks familiar, said Mitesh Patel, executive vice president at RAM Hotels in Columbus, Georgia. IHG is one of the company's brands, and Patel said the rebranding will not likely require any changes by owners such as he.
"It seems like it's a corporate logo change. It shouldn't affect our individual property brand logos," he said.