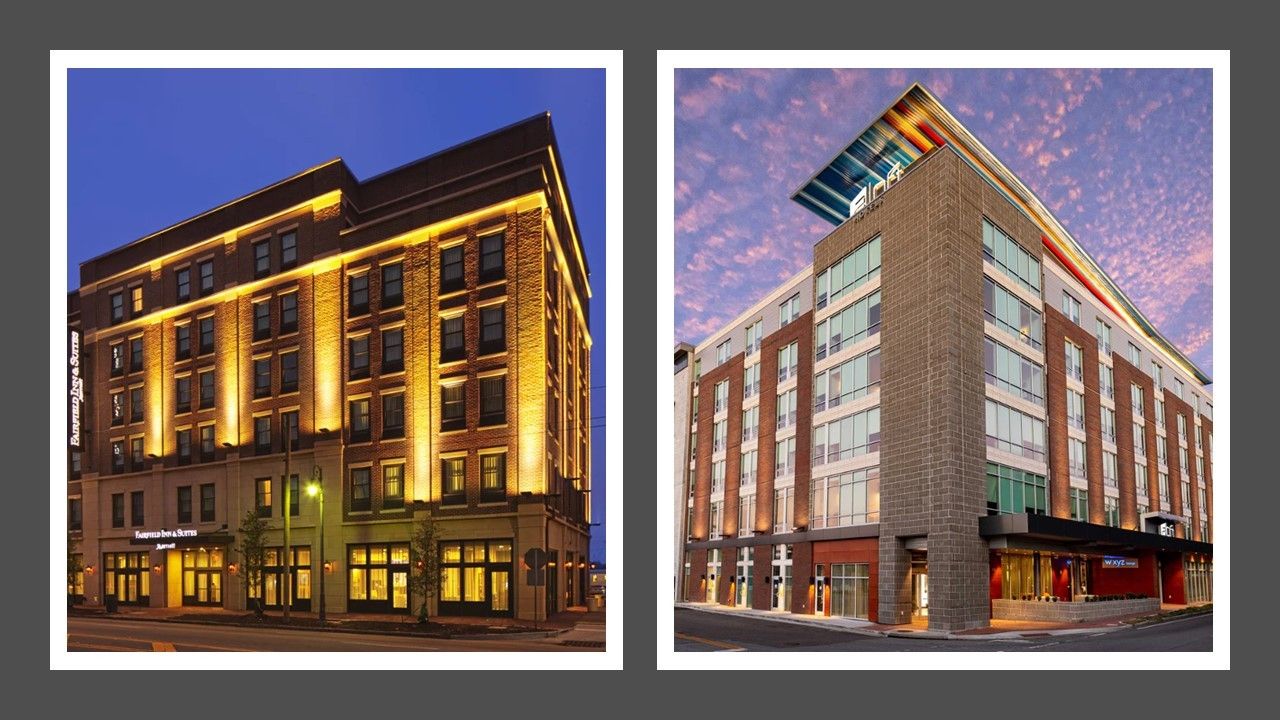 HAWKEYE HOTELS AND HOS Management recently sold three hotels in the Savannah, Georgia, area for approximately $100 million.  Both companies have plans to continue to expand their development pipelines.
The Montford Group and Opterra Capital purchased the Aloft Savannah Airport while Mission Hill and KSL Capital Partners bought the Fairfield Inn & Suites Downtown Savannah Historic District and the Aloft Savannah Historic District, according to Hawkeye, which is led by Ravi Patel as president. All three hotels have more than 400 rooms and each were developed by Savannah-based HOS and Hawkeye Hotels in the last 24 months.
HOS and Hawkeye together have more than 40 hotel projects in the pipeline, including more than a dozen projects starting construction this year. Both have been actively buying and selling multiple assets in addition to developing new hotels, and last month Hawkeye opened The Le Meridien St. Louis Downtown in St. Louis.
"Our top priorities in the next 18 to 24 months are to continue to actively pursue accretive acquisitions, while strategically disposing of assets," said Parth Patel, Hawkeye's vice president for investments.
The two companies plan to continue expanding their development pipeline despite rising interest rates and construction costs.
"We look forward to continuing building timeless hospitality assets in the Savannah area to keep up with the increasing demand from leisure and corporate travel that is flowing into our City," said Kris Patel, president of HOS Management.
The sale of the three hotels does not signal an end to Coralville, Iowa-based Hawkeye's interests in Savannah, Ravi Patel said. The city draws nearly 15 million visitors annually and its downtown historic district is the nation's largest historic landmark district.
The hotels sold in the deal are near the Savannah City Market as well as the Plant Riverside Entertainment District, Forsyth Park and the Georgia State Railroad Museum. Savannah has seen more than $4 billion of commercial investment in the last decade.
"Savannah continues to be top of our list to seek additional development opportunities due to the growth and ample amount of outside commercial investment being made in the last decade," Ravi said.
Founded in 1982 with one roadside hotel in Mena, Arkansas, Hawkeye Hotels has become one of the fastest-growing hospitality companies in the US. The firm, which employs more than 2,500 staff, owns and operates over 50 hotels across the country, with additional properties under development. The company was recently awarded Developer of the Year by Marriott International for the third consecutive year.
Brothers Kirit and Anil Patel founded HOS with one hotel and now manage a portfolio of properties throughout the Southeast.