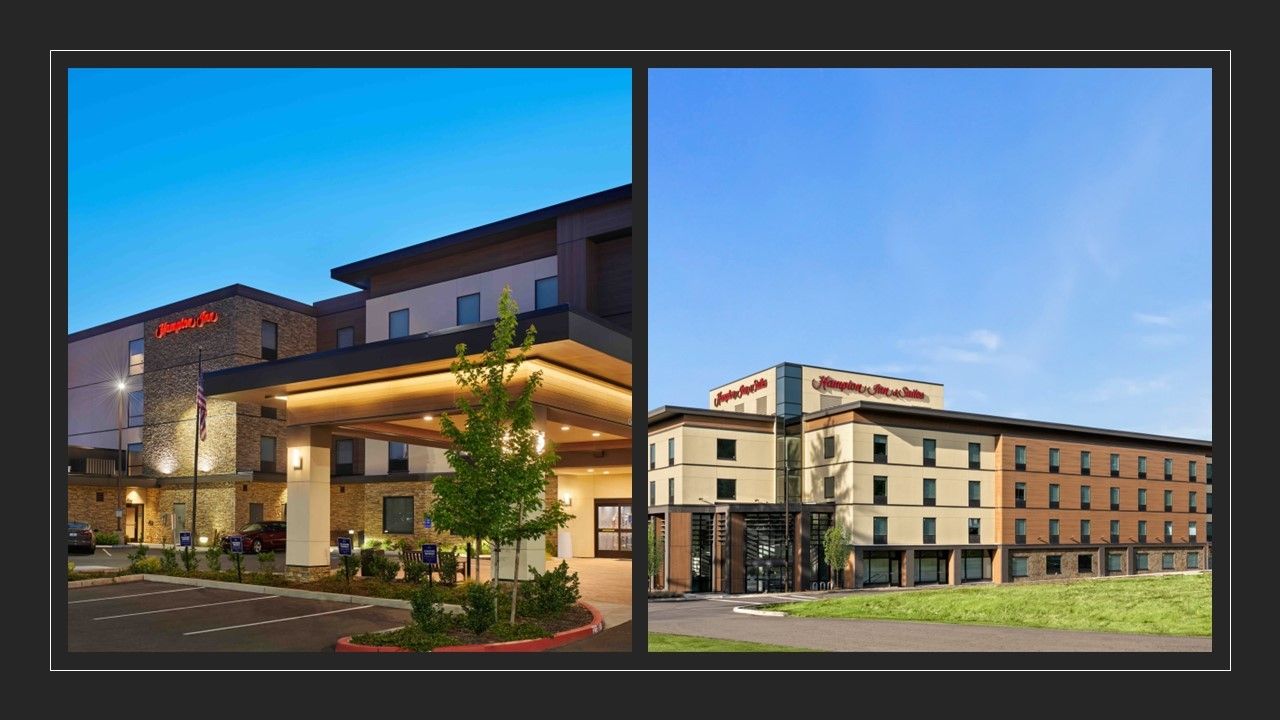 EVERGREEN HOSPITALITY DEVELOPMENT Group has selected the third-party management company Resolute Road Hospitality to oversee two of its Oregon hotel properties. These are the Hampton Inn & Suites Portland Tigard in Tigard and the Hampton Inn & Suites Sherwood Portland in Sherwood.
The Hampton Inn & Suites Portland Tigard offers 152 rooms between Beaverton, Lake Oswego and downtown Portland. This property is close to downtown Portland, the Oregon Zoo and Washington Square shopping mall.
The 73-room Hampton Inn & Suites Sherwood Portland provides lodging in Oregon's wine country. It's close to Sherwood Market Center, Stella Olsen Memorial Park, and various wineries including Ponzi Vineyards, Tualatin River and the National Wildlife Refuge.
"We were looking for an operating partner that shares our culture, values, and philosophy and found that with Resolute Road Hospitality," said Alkesh Patel, Evergreen's chairman, CEO and founder. "We are confident in Resolute Road's ability to deliver exceptional performance to these assets with the addition of their systems and teams."
The addition of these properties expands Resolute Road's management footprint in the Pacific Northwest, where they already manage assets in Astoria, Bend, Redmond and Portland.
"We are thrilled to welcome these two properties into our managed portfolio," said Eric Danziger, CEO of Resolute Road. "Alkesh and the Evergreen team are highly respected hotel owners. Resolute Road will be able to immediately improve the performance of these properties through our dedicated, strategic sales efforts and our relentless expense management practices."
Prior to establishing Evergreen, Patel served as the chairman of AAHOA from 2012 to 2013.
According to a recent survey by Cheaphotels, Portland has the most budget-friendly average nightly rate at $102, showing a 14 percent drop compared to October 2022 in Oregon's largest city. Meanwhile, Boston ranks as the priciest U.S. city for hotel stays, averaging $303 for the most affordable double room.