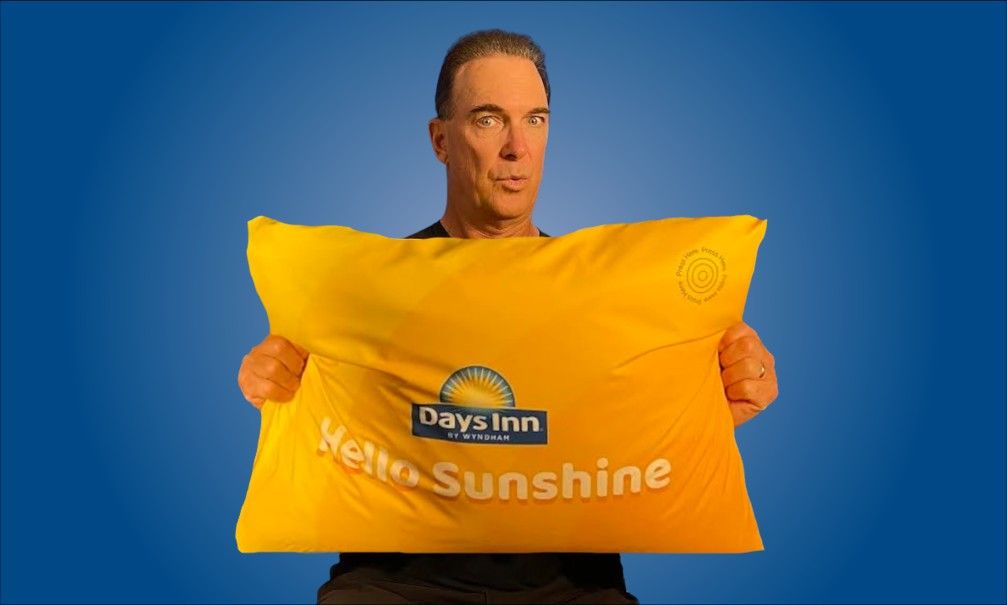 DAYS INN BY Wyndham has released a new, limited-edition pillow that offers compliments at the push of a button Voiced by comedic actor Patrick Warburton to celebrate summer, according to a statement.
From compliments on travelers' PJs to a serenade sung by Warburton—each prerecorded message is a gift for guests, the company said. Best known for characters like Puddy on the NBC comedy Seinfeld, Buzz Lightyear on Buzz Lightyear of Star Command and Joe Swanson on Family Guy, Warburton brings his signature baritone bravado to his newest role with Day Inn.
"The absolute best part of any job in entertainment is getting the chance to make people laugh and smile, which is what made this project with Days Inn such a perfect fit," said Warburton. "I can't wait for guests to open their eyes after a great night's sleep and hear fun and unexpected compliments to help them start their day. It's officially my new favorite kind of pillow talk."
Days Inn by Wyndham is present in 1,600 locations in over 20 countries.
"Days Inn has been delivering smiles to guests for over 50 years and that's exactly what this pillow does," said John Henderson, president and brand leader, Days Inn by Wyndham. "From a warm friendly welcome and great comfy bed to free amenities like a light breakfast, inviting pool or fitness center, WiFi and more, Days Inn is all about helping guests Seize the Days and our complimentary pillow is the perfect addition to help start the day off right."
In May, Wyndham Hotels and Resorts launched the new "Extra Mile" initiative to show support and gratitude towards flight attendants.