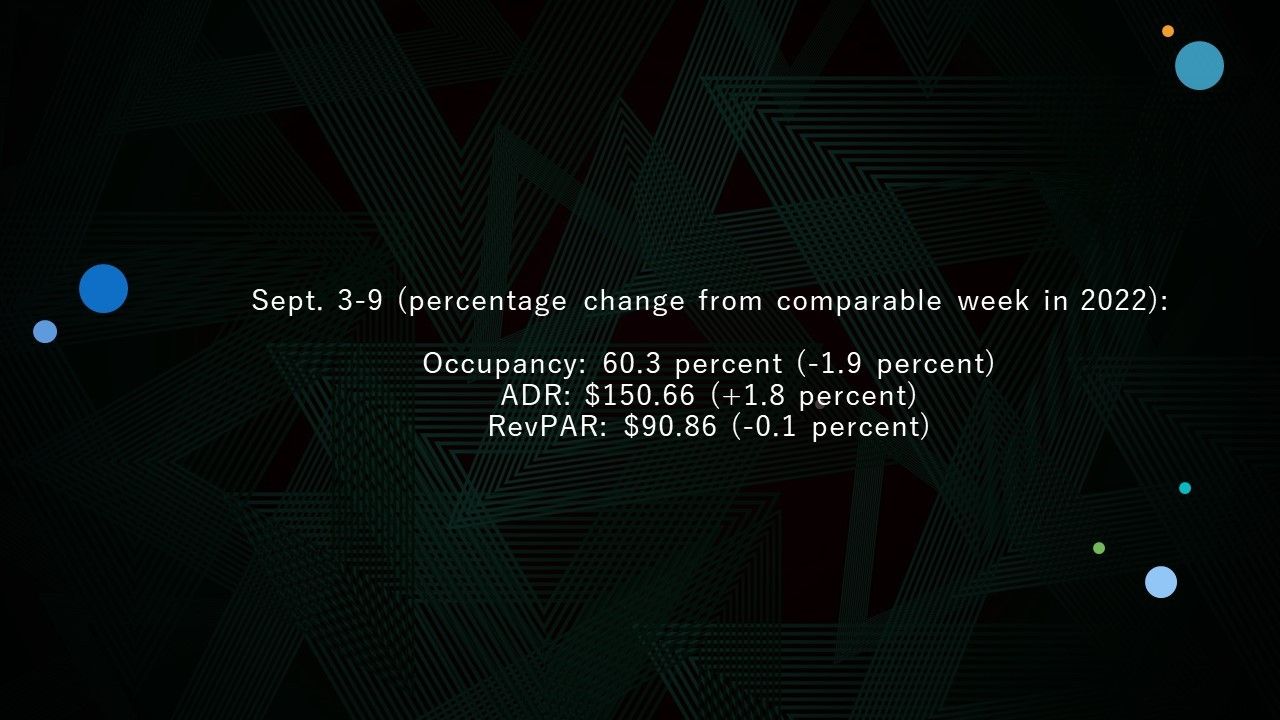 U.S. HOTEL PERFORMANCE demonstrated fluctuations from the prior week, aligning with customary seasonal trends, according to CoStar. Occupancy, ADR, and RevPAR rates declined in the first week of September compared to the preceding week.
Occupancy dipped to 60.3 percent for the week ending Sept. 9, down from the prior week's 62.7 percent, marking a 1.9 percent decrease from 2022, which aligns with the seasonal pattern. The ADR was $150.66, a marginal decline from the previous week's $150.52, but it demonstrated a 1.8 percent growth compared to the same period last year. RevPAR stood at $90.86, showing a slight drop from the prior week's $94.38, indicating a 0.1 percent decrease from 2022.
Among the top 25 markets, Denver showcased the largest year-over-year growth in each of the key performance metrics during the first week of September: occupancy surged by 8 percent, reaching 76.3 percent; ADR saw a notable increase of 12.5 percent, totaling $163.16; and RevPAR experienced a significant rise of 21.4 percent, reaching $124.56.
Benefiting from the US Open and New York Fashion Week, New York City saw the second-highest increases in ADR, rising by 11.5 percent to $348.39, and RevPAR, which went up by 15.1 percent to $308.83.
Meanwhile, St. Louis experienced the steepest decline in RevPAR as September began, dropping by 19.8 percent to $60.02.