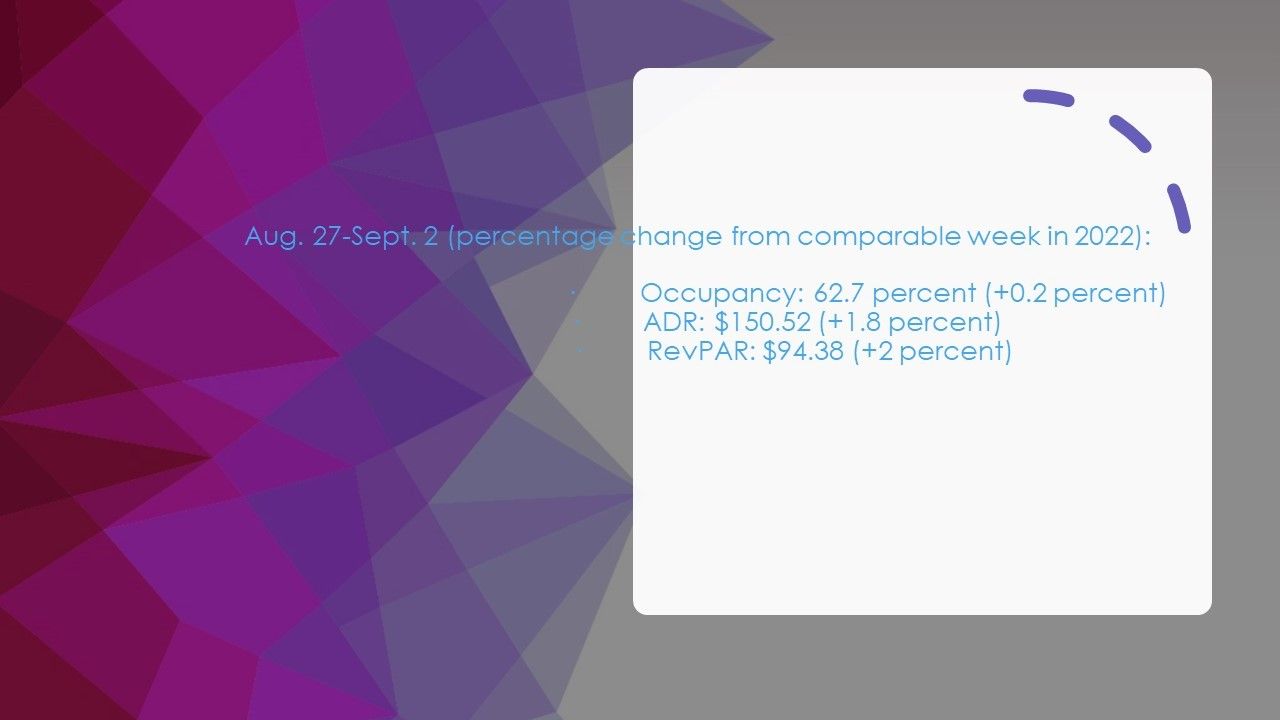 U.S. HOTEL PERFORMANCE maintained a mixed trend compared to the previous week, in line with ongoing seasonal patterns, according to CoStar. However, there were positive year-over-year comparisons, signaling signs of recovery.
Occupancy was 62.7 percent for the week ending Sept. 2, down from the prior week's 65 percent but it showed a 0.2 percent increase compared to 2022, part of the seasonal pattern. ADR stood at $150.52, a slight drop from the previous week's $150.23, though it displayed a 1.8 percent growth compared to the same period last year. RevPAR was $94.38, lower than the prior week's $97.62, yet it still indicated a 2 percent rise from 2022.
Among the top 25 markets, Minneapolis recorded significant year-over-year gains in occupancy, surging 19.1 percent to hit 74.4 percent, while RevPAR increased by 26.7 percent, reaching $101.06.
Las Vegas posted the highest rise in ADR, increasing by 9 percent to $181.61. It also experienced the second-largest growth in occupancy, up by 15.9 percent to reach 74.4 percent, and RevPAR increased by 26.3 percent to $135.07.
New Orleans experienced the steepest RevPAR decline, dropping by 17.2 percent to $61.20.