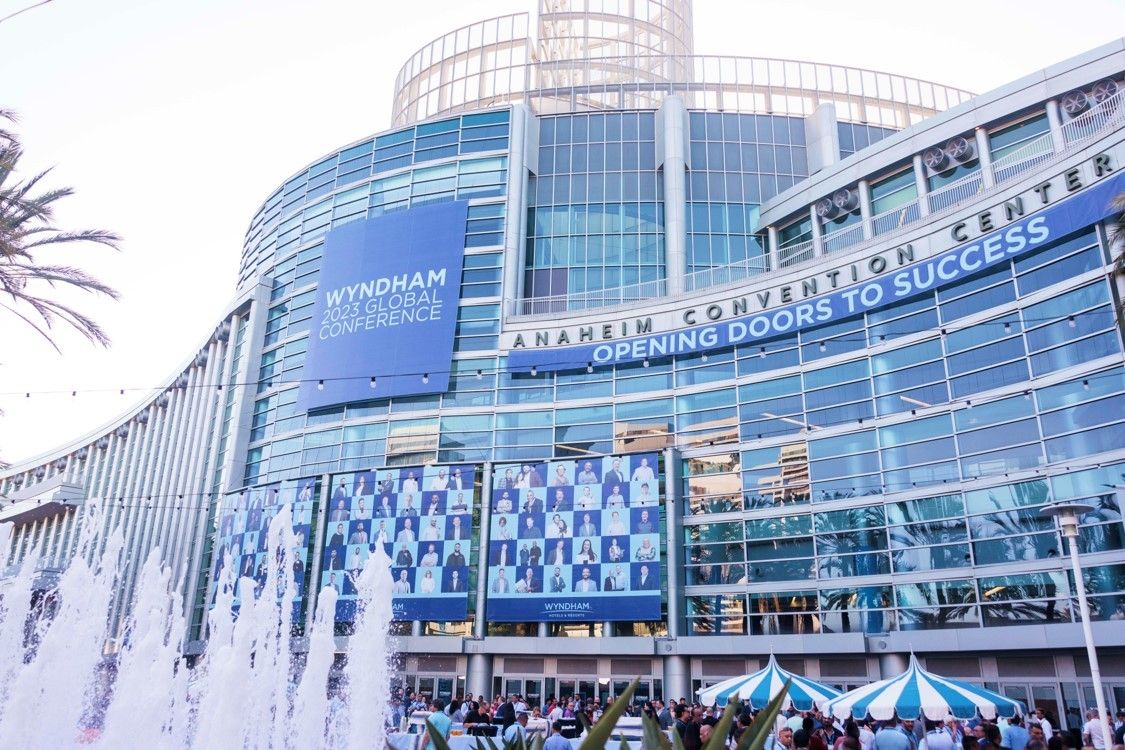 WYNDHAM HOTELS & RESORTS franchisees now have access to a package of new guest engagement platforms at no cost, the company announced at its 2023 Global Conference in Anaheim, California. Wyndham executives also discussed the company's continued growth, including international developments and investments in India.
Wyndham Community, the company's new owner engagement platform, was developed with feedback from the company's franchise advisory and brand councils. The software packages cover guest messaging, mobile check-in and check-out and upselling, all rolling out over the next few weeks.
"Our focus is really, first and foremost, creating programs that franchisees aren't mandated to participate in, but have the opportunity to opt into," said Geoff Ballotti Wyndham's president and CEO. "Opting into a program like our most opted into program, Signature Reservation Service, allows them to not just drive $22,000 on average of incremental revenue at $1,000 cost, which is why 4,500 of our 6,000 us franchisees have opted into that. They haven't been mandated to sign up for the service, but they know it just makes a whole lot of sense."
It's an investment
The new property messaging system incorporates artificial intelligence software to integrate with Wyndham's newest property management systems, SynXis Property Hub and Opera Cloud. Using the system, guests can text hotels directly for any needs throughout their stay. Frequently asked questions are answered by Wyndham Hospitality AI, freeing hotel staff to focus on other guest needs.
The smart mobile check-in targets the economy segment. It is designed to help protect hotels against unwarranted chargebacks and fraud by incorporating credit card and ID verification prior to guests' arrival, also speeding up the check-in process. Upon checkout, housekeeping is automatically notified a new room is ready for cleaning while the checkout screen on the guest's device asks for a review of the stay. On average, pilot properties are seeing a 25 percent increase in positive reviews, according to Wyndham.
For the upsell feature, hotels can engage guests in advance of their stay, offering enhancements like early check-in, late checkout and room upgrades. In doing so, hotel owners can now unlock new opportunities to boost revenue.
Wyndham invested $275 million in creating Wyndham Community, and Ballotti defined the ROI for both the company and its franchisees. He said it is a proper use of the company's "very large and powerful marketing fund."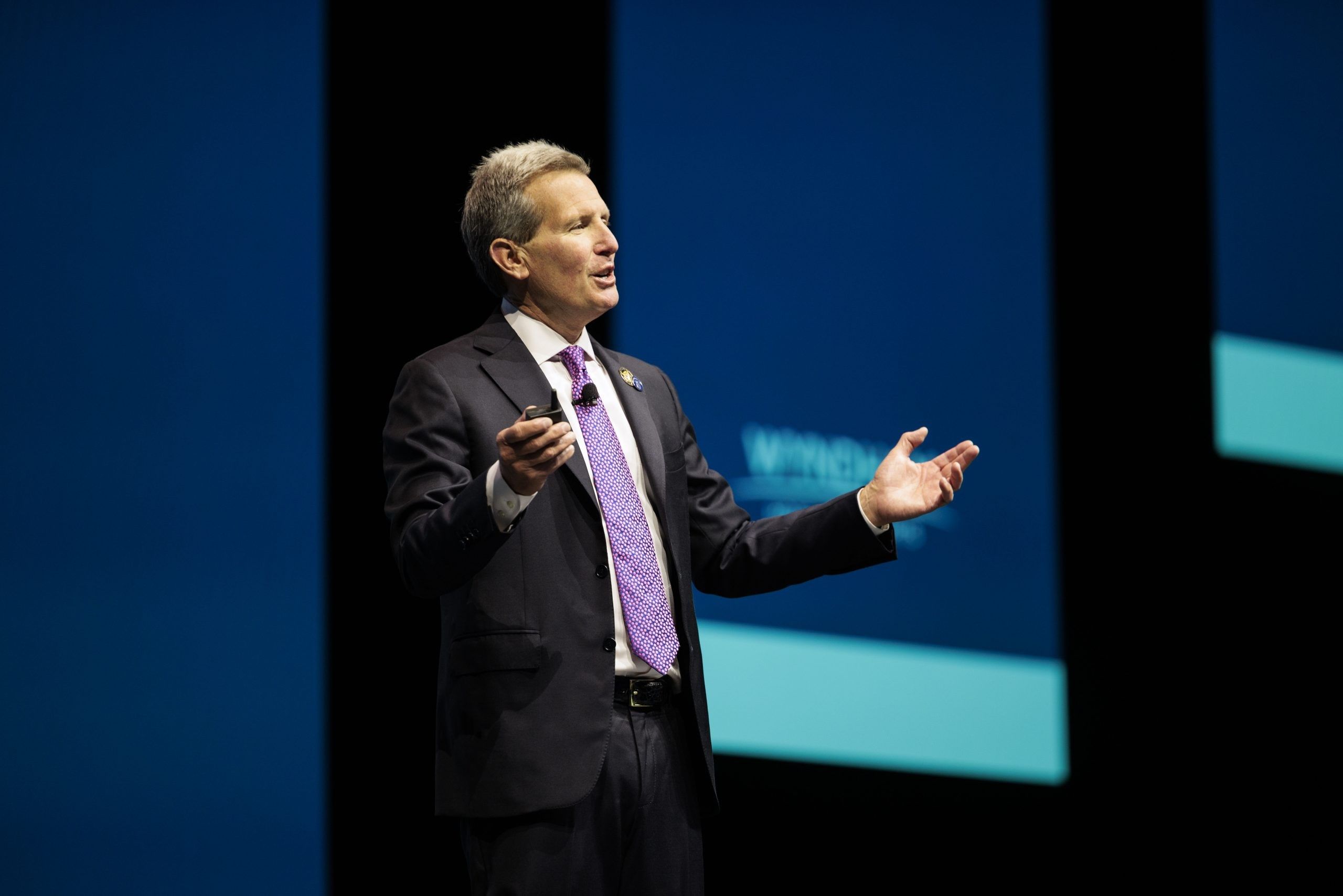 "The return for us is threefold. Most importantly, what is it doing to our brands' market share? Our brands are all operating right now at historically high RevPAR indices," Ballotti said. "As the brand's market share increases, we know that we're spending the marketing dollars responsibly. Our franchisees satisfied and the best measure of that is our retention rate, what percentage of those franchisees and owners in the room want to continue doing business with us every year."
Investing in new technology that benefits franchisees also helps Wyndham maintain its franchise retention rate, Ballotti said. It currently stands at more than 95 percent, 300 basis points higher than STR's economy retention rate for the industry overall.
"The third measure of success in terms of are we spending the money wisely is most important, for the franchisees and us to see the system grow," Ballotti said. "To have had now 12 consecutive quarters of not only system growth, but pipeline growth coming out of COVID, to have a development pipeline higher than it's ever been, over 1,800 hotels and 230,000 rooms. We've never had a faster growing pipeline both domestically and internationally."
Also, Ballotti continued to deny rumors that Choice Hotels International is trying to acquire Wyndham.
India on the rise
Also during the conference, Wyndham's global development team reported on growth in international markets. Dimitri Manikis, president for the Europe, Middle East Eurasia and Africa, said he oversees development on the Indian peninsula, which includes India, Pakistan, Bhutan, Bangladesh and Sri Lanka. Wyndham has 145 corporate employees in India along with 95 percent of its franchises for the region.
"I do believe India is the new superpower. It's amazing what India is doing," Manikis said. "The infrastructure projects similar to what you're doing here in the United States, in India is phenomenal."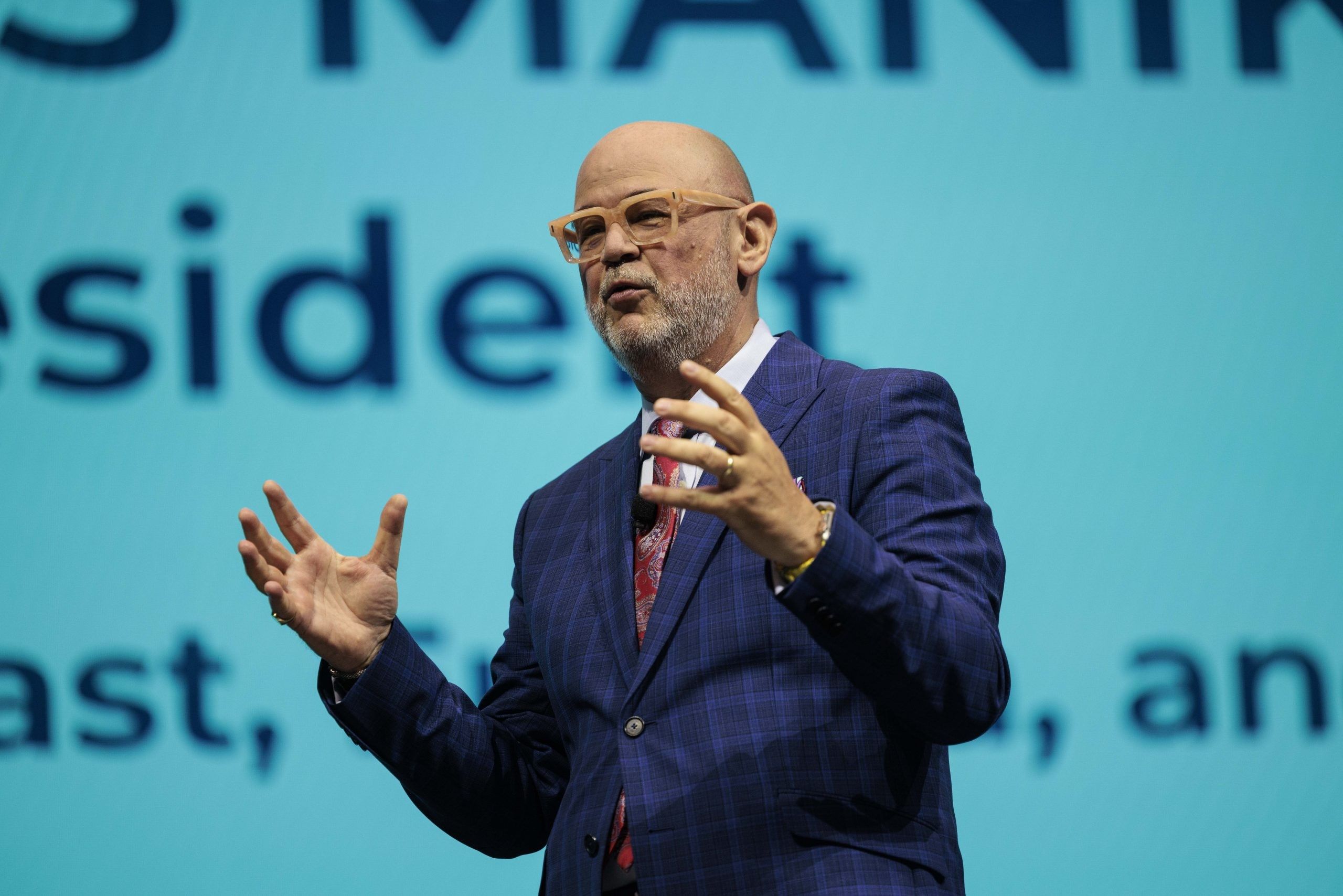 Manikis said he has seen rising investment in the Indian market by U.S. based Indian American hoteliers.
"If you look at Wyndham's franchisees here in North America, there are a lot of Indian origin from either India or Pakistan, the whole Indian peninsula," Manikis said. "Every conference that I've been last year, that we're in this year, year to date, there have been people from the U.S. looking at the Asian market for a number of reasons."
The infrastructure projects under way now in the country is now attracting a lot of investment outside of the traditional powerhouses of India, Manikis said.
"I believe a lot of synergies with our member base here in our franchise this year, to bring experience, know how investment back to India and actually develop and use the know how that they've created here in India to grow," Manikis said. "The synergies that Wyndham brings with what is happening here in North America, and what we're doing now in India and how we're developing in India, is phenomenal. It's the first time that I see so many opportunities are coming to us, we don't have to go to them. No, no, they're coming to us."
Manikis said the "Indian story" has now left India and it's now all over the world
"The Indian story and how successful Indians have become outside of India, it's now bringing business back to India," Manikis said. "For me, that is a great story for Wyndham as well. I couldn't be more passionate about India."