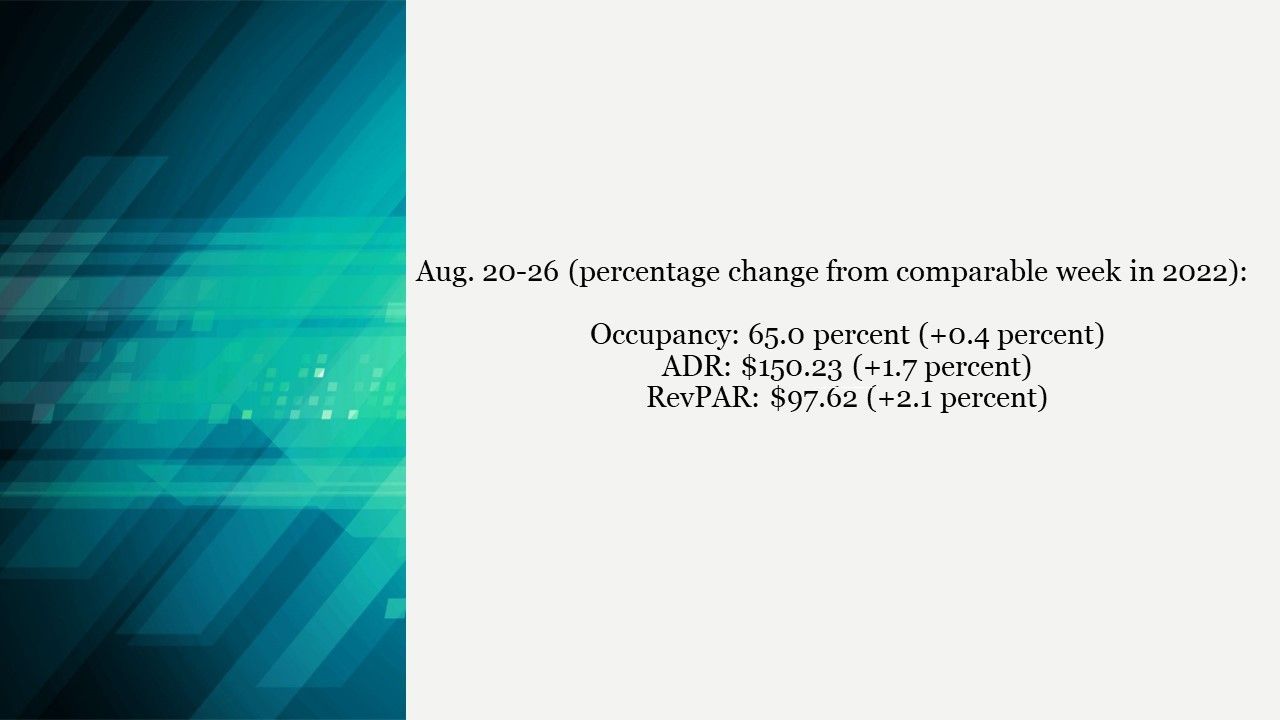 U.S. HOTEL PERFORMANCE persisted in its downward trend during the last week of August, influenced by seasonal patterns in contrast to the previous week, according to CoStar. However, year-on-year comparisons improved while Maui Island, Hawaii, still recovering from deadly wildfires, showed signs of recovery.
Occupancy came in at 65 percent for the week ending Aug. 26, down from the previous week's 67 percent, but it showed a 0.4 percent increase compared to 2022. ADR stood at $150.23, a decrease from the previous week's $154.10, though it displayed a 1.7 percent growth compared to the same period last year. RevPAR was $97.62, below the prior week's $103.22, yet it still indicated a 2.1 percent rise from 2022.
Among the top 25 markets, Las Vegas achieved the largest year-over-year occupancy increase as August ended, rising by 7.9 percent to reach 76.3 percent. Houston achieved the highest ADR at $112.08, with a 10.5 percent increase, and the highest RevPAR at $64.45, reflecting a 17.8 percent increase.
Miami experienced the steepest RevPAR decline, dropping by 11.0 percent to $102.75.
Outside the top 25 markets, Maui reported increased performance compared to the prior week but continued to show significant year-over-year declines in occupancy, down 17.1 percent to 53.6 percent, and RevPAR, which decreased 26.7 percent to $271.21.